Gauteng-based Design Indaba Emerging Creative Mona-Lisa Mthethwa graduated with a Bachelor of Architecture from Near East University in Cyprus in 2020. The inquisitive creative, who was blessed with an artistic name, currently works as a designer at Six Plus One, thrives on challenges and lives to solve problems. She tells Design Indaba about her desire to build a better world, and which architects and structures are most inspiring to her.

1. Why did you decide to study architecture, and where did your interest in this come from?
I didn't really have much exposure to the discipline of architecture when I was younger, but I did always have a keen interest in visual arts. When a career guidance counsellor pointed me in the direction of architecture, it just made sense to me, and I have loved it ever since.
2. You've mentioned that architecture can bring about sustainable change and diversity in the lives of communities. Can you tell us a bit more about what that would look like for you, and how it could be achieved?
I grew up in a very small house with only a few rooms, shared with my parents and two siblings. I know what it is like to be confined to an undignified space, neither suitable nor conducive to the well-being of its users. In the words of one of my favourite architects, Francis Kéré, "Everyone deserves quality, everyone deserves luxury, and everyone deserves comfort." It's my dream to one day be able to use architecture in a way that brings change to communities – to have architecture that is inspiring yet functional and accessible to all. I'm not yet sure what that will look like, as I'm starting out in my career. Right now, I'm an apprentice learning all there is to learn.
3. Who and what influences you, and why?
There is this verse in the Bible, in Ezekiel, that talks about water flowing from the temple. Wherever this river flows, there is life, and on its banks are all kinds of trees that bear fruit for food and leaves for healing. In every space in which we Christians find ourselves, we need to bring love that sustains and brings healing to those around us. That might sound corny to some, but it's what influences me to work hard and seek excellence in my craft. I want to be an extension of the love that brings healing – and for me, that's architecture.
My mom influences me – she's an incredible and passionate trainer of preschool teachers in impoverished communities because she believes education can empower individuals, which can in turn empower their own communities. Architect Francis Kéré influences and inspires me because his practice embodies everything that I value. For him, architecture is about people; it is a service to humanity that seeks to create buildings and environments in which humans are inspired and can develop themselves.
4. What are some of the most iconic structures of our time?
There are quite a few structures that I think are iconic. One that comes to mind is Zaha Hadid's Heydar Aliyev Center in Baku, Azerbaijan. It's a spectacular fluid structure that grows out of the surrounding landscape and can be accessed by all sorts of people from the city. It doesn't really follow the language and context of the surrounding environment, which is more rigid and monumental, but symbolises the "unfolding of the future cultural possibilities for the nation". I think what makes it even more iconic for me is that it was designed by one of the most brilliant female architects in the world, who had a lot of people telling her she couldn't do certain things or design certain buildings because it was impossible. This didn't stop her, however. Incidentally, I do believe architecture should always respect and consider its surrounding context!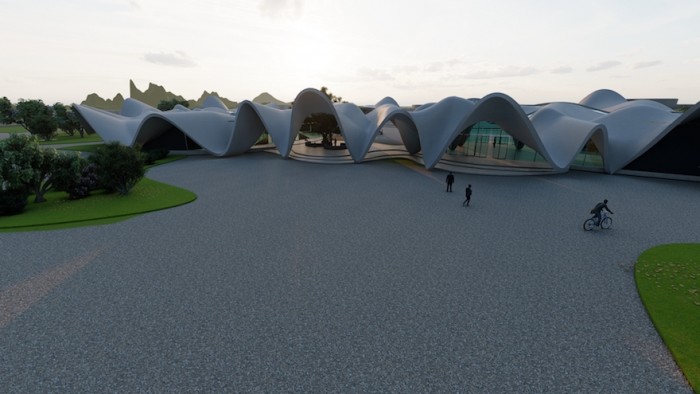 5. What are you working on currently?
I am currently working on a few small projects – a couple of residential homes, and a ceiling design for a local tshisa nyama.
6. Where would you like your career to take you?
I would like to be able to do my M. Arch in the near future, and I'd like to be in a space in which I've gained sufficient skill and knowledge to be able to build a practice with that vision in mind.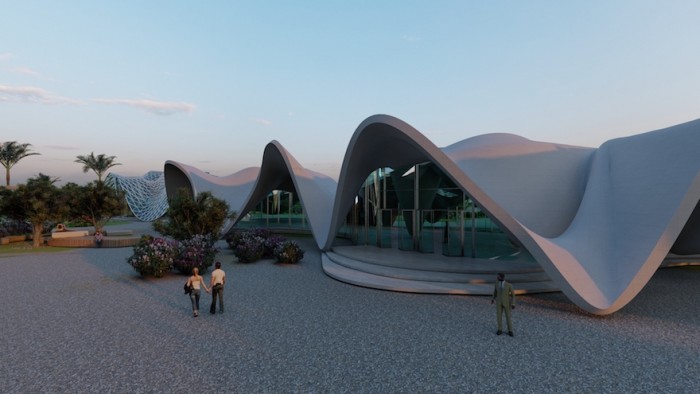 7. What does design mean to you?
I think for me design is being able to create the world we would like to see, the way we dream or imagine it to be – whether that be through music, art, architecture, business, fashion and so on.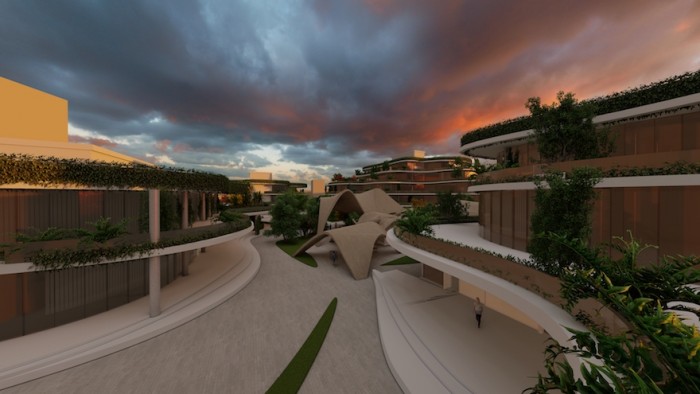 Read more:
Announcing Design Indaba's Emerging Creatives Class of 2022.

Credits: Supplied