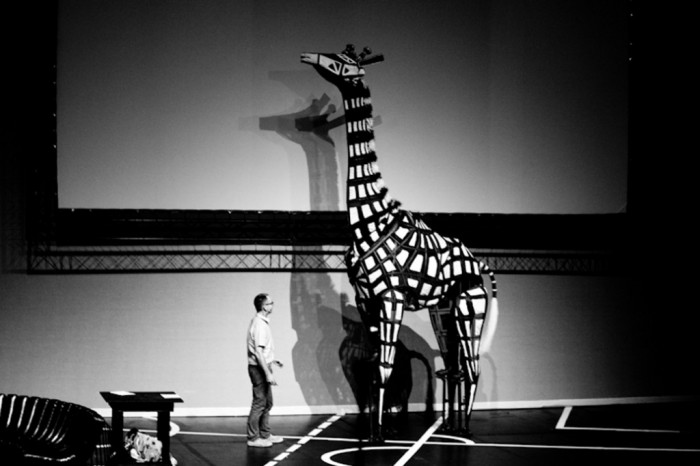 Handspring Puppet Company on stage at Design Indaba Conference 2010.
Fabricate, a new exhibition on the work of Handspring Puppet Company, is on show at the FNB Joburg Art Fair form 22 to 24 August. The exhibition by Alicia Adams doesn't just present the creatures as sculptures but rather seeks to reveals some of the processes of puppet conception.
Towards the end of October 2014 South Africans can also look forward to finally seeing the much-acclaimed production of War Horse, which brings breathing, galloping, full-scale horses to life on the stage, on home turf. The production scooped a Tony Award in 2011 and will play at The Teatro at Monte Casino in Johannesburg and at the Artscape Opera House in Cape Town.

We look back at some of our close encounters with Handspring Puppet Company's marvellous creatures in this Focus On.
Watch this interview
Speaking at AZA2012 in Cape Town, Handspring Puppet Company tell us that architecture is a key influence in their puppetry. Looking at the similarities between the two disciplines, Basil Jones and Adrian Kohler explain that, like architecture, puppets don't live unless there are people inside them.
Listen to the talk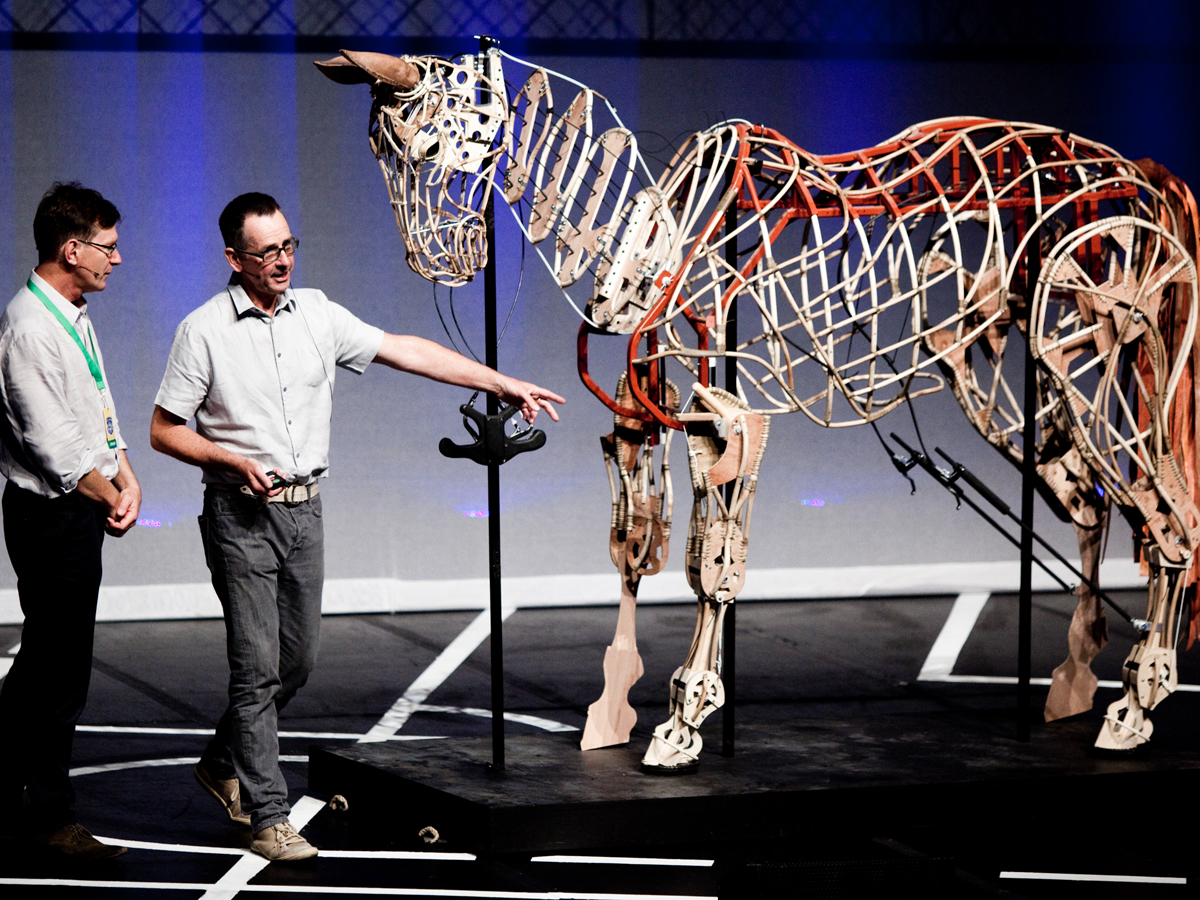 At Design Indaba Conference 2010 the duo talk about creating puppets that convey emotion through their movements, such as the way a sneaky hyena curls its paw or a horse flicks its ears. Some of their creatures also join them on stage to reveal their inner workings.
Watch the full talk here.
Read a review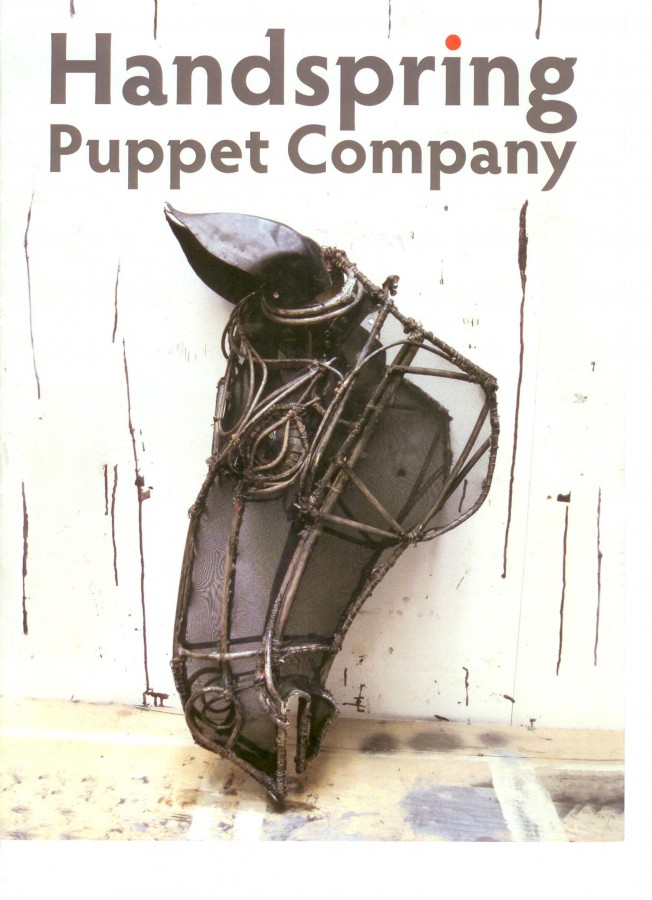 A richly illustrated book on Handspring Puppet Company's work was published in 2009. The book provides insights into the puppeteers' philosophy and approach as well as detail on their phenomenal technical innovations.
Read our review here.
Watch the Talk with Thomas Heatherwick