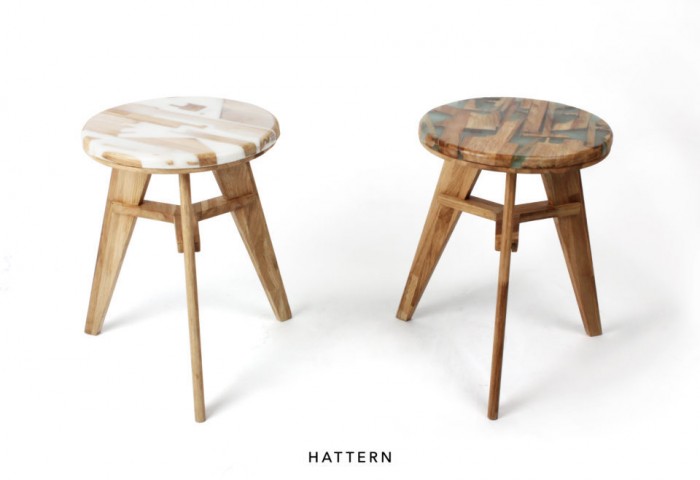 HATTERN's ZERO PER STOOL
South Korean studio HATTERN is focussed on upcycling when it comes to design. With its ZERO PER PROJECT collection, the designers are aiming to create décor and home products without producing any waste during the production process. ZERO PER STOOL and ZERO PER COSTER are the first products to come out of the project and are made with resin and wood offcuts.
The studio takes a no-waste approach to woodwork and manufacturing by using the undesirable pieces of white oak wood that are sawed off from the smooth wood, which is used to create the legs of the ZERO PER STOOL design. To create the seat of the stool, the designers use a hybrid wood technique that involves combining the discarded shards of wood in a mould with resin, which seeps into the splintered gaps between the wood pieces and creates a unique and interesting pattern. The result of this process is a hybrid material that can be transformed into a distinctive design piece, such as a contemporary wooden stool.
To ensure that none of the wood goes to waste, HATTERN uses the smaller offcuts chips, which can't be incorporated into the stools, to create coasters with the same resin and wood method.