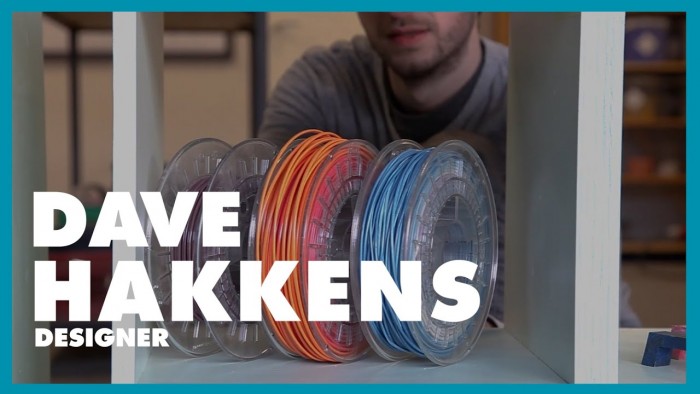 We've been curating an all-new series of exclusive content – dubbed MIND-FULL - since August 2020, and here, we've put together a line-up of interviews and views fresh from our #DI Alumni and other incredible thinkers and projects we've discovered. Find out what these illustrious designers are up to and how they're making the world better with their design ingenuity. And let the intellectual viewing pleasure begin!
THE MIND-FULL MINI FILM FESTIVAL
Hakking Recycling
Recyclist Dave Hakkens comes up with clever contraptions to reduce, reuse and renew. They're open source, meaning you can make them too!
Dave Hakkens: DIY plastic recycling machines.
PROVOCATION AGENTS
Thought-prov
oking duo Honey and Bunny's work is based on social and ecological sustainability. Here's their latest mission…

Honey and Bunny's deconstructive performance.
#DI interviews Ola Korbanska and Iwo Borkowicz
Visual artist Ola Korbanska and architect Iwo Borkowicz have seeded a new project that honours the cycle of life by transforming plant material.
Transforming natures diminished greenery into sustainable spaces with Iwo Borkowicz and Ola Korbanska.
THE HERE AND NOW OF SATYENDRA PAKHALÉ
Award-winning industrial designer, architect and product designer Satyendra Pakhalé chats to Design Indaba Founder Ravi Naidoo about the here and now, and a culture of creativity.
The discourse and culture of design with award-winning designer Satyendra Pakhalé.
FEATHERING THE FUTURE'S NEST
South African textile designer Pascale Theron creates artisanal fabrics using ostrich feathers. She draws on history in order to project for what we'll need in the future.
Design Indaba catches up with textile designer Pascale Theron.
INSECTOID EATS
Ice cream made from larvae, anyone? Product developer Leah Bessa uses insects as a sustainable alternative to meat in Gourmet Grubb's yummy treats.
Designing food products from insects with Leah Bessa.
CAPTAIN OF RE-INDUSTRY
Intrepid Dutch Designer Piet Hein Eek makes extremely crafted furniture pieces from reclaimed waste materials. Catch up with this Captain of Re-Industry and his project for the recent Dutch Design Week…