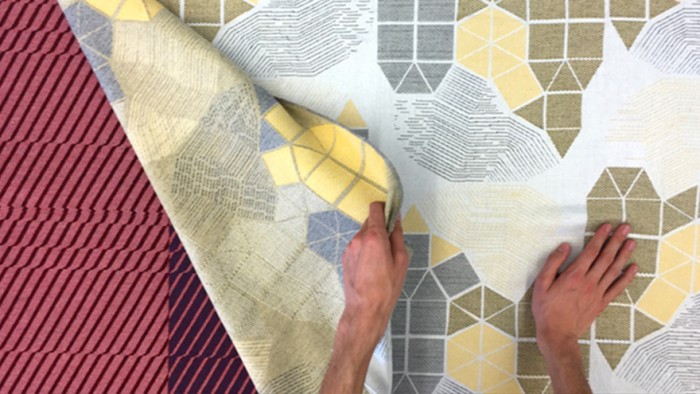 Jacquard-woven fabrics by Wovns
Created by twins Dena and Chelsea Molnar,
Wovns
aims to be an easy way for designers and aspirational creatives to design and make original Jacquard-woven fabric. The idea is pretty simple: Creatives digitally design a motif that would be made by Wovns' partners into fabric that would be delivered to the designer's doorstep.
Dena Molnar says that before Wovns, getting a woven textile produced required ordering hundreds of yards of fabric plus insider knowledge. This is something the Wovns team is set to change. "We use the concept of power in numbers and apply it to textile production," says Dena.
She continues by saying "users are able to select fabric constructions and colours, upload their own designs and receive high quality woven fabric in a few days."
Wovns uses a robust cotton, polyester and rayon blend that is, according to their website, ideal for upholstery, pillows, bags and daily garments.
Wovns makes use of an age-old method of textile production called the Jacquard process. The Jacquard process was invented in 1801 and uses punched cards to store fabric design. The cards then dictate the machine's use of threads to make an array of textile designs. Similarly, the first computer made use of punched cards to make basic calculations.
The Molnar sisters plan to start production on the submitted designs following a
successful Kickstarter campaign
, which has already garnered $24 000 in support with 18 days to go. This is well over the company's $18 000 goal.