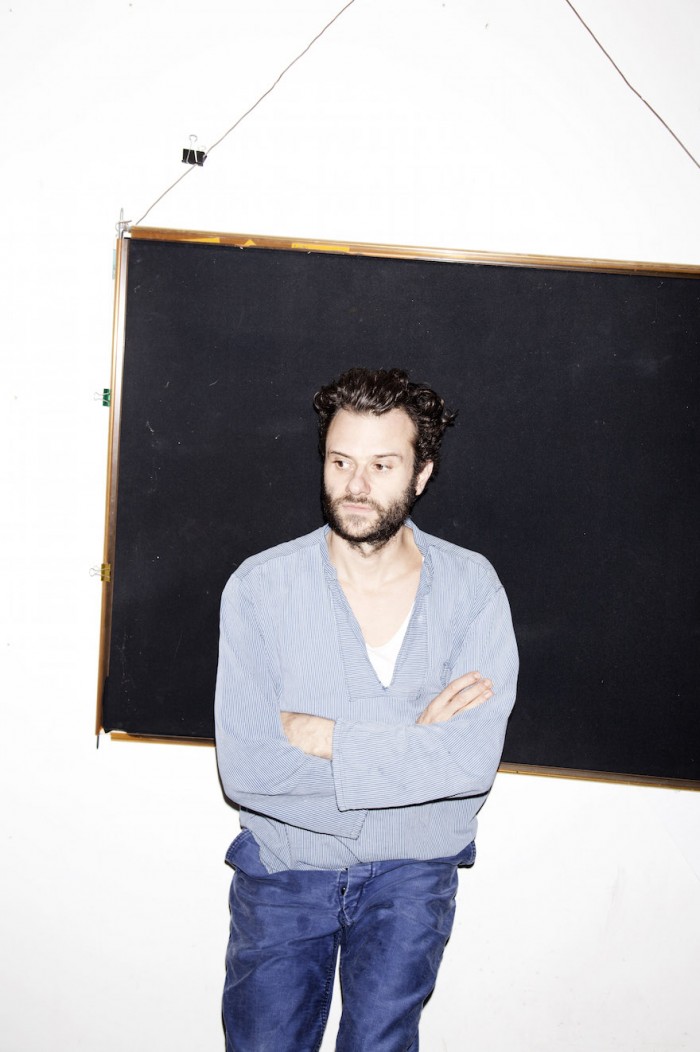 Danish artist Thomas Poulsen, who goes by the alias FOS
The elusive FOS, born Thomas Poulsen, is a Danish artist-designer whose career is marked by a series of peculiar and original projects, including a floating bar for the Venice Biennale in 2010, experimental videos and low-income housing. One of the most recent projects FOS has been involved with is the redesign of the French fashion house Céline's flagship store in Paris; he's had an ongoing relationship with the brand since 2013. Finding anything out about what FOS is up to is a bit of a challenge: his website hasn't been updated since 2003 – a sign that he's been busy with commissions.
FOS creates work that encourages human interaction, with finely-tuned pieces that bring together materials, space and aesthetic. He refers to his work as "social design", and explains that it straddles architecture, design and art.
FOS will be elaborating on his process and intentions for the audience at the Design Indaba Conference in February 2016, but before he heads down to South Africa we had the chance to ask him a few questions.
Why "FOS"? What does the name mean and why choose a moniker at all?
It's a name I made up for a show in the mid 90s here in Copenhagen. The idea behind it was to remove the artist name (the person) from the work and just leave a reference of something else, like a short-for-something or a possible group. I can't remember where I got the name from but in the end it became my name too!
What is most important to you in your work?
The place where I am going to do something is important. But outside of this, there has to be a shifting feeling – like happiness or frustration.
What is the difference between art and design?
In short, art makes options design makes solutions.
Are you both an artist and a designer?
I am.
Why don't you have much of an online presence?
In the era of quick communications, possibilities flood one's schedule. I do have a website, but it hasn't been updated since 2003. The answer is just practical (finding the time). And I believe in books.
Are you ever surprised by how people interact with your work?
I do get surprised. One work that had was very open to the unexpected was the Floating Pavilion Osloo, which I made for the Venice Biennial 2011. It was a "public" space, where external situations made things happen that no one could have foreseen. Thunderstorms made everyone cram into the cabin; some of the concerts had to take very different formats; large boats docking nearby made people unsteady. I guess the unexpected needs to be included in one's plans.
What are you currently working on?
I am currently finishing a large square for a public school with some sculptural concrete pavilions on it. I'm also working on a show for the Museo Tamayo in Mexico City and I'm composing some music for a show in Paris, which is part of an ongoing collaboration I have with this French fashion brand Céline.
Oh and lastly I'm working on a book I need to make, so I can get some distance from what I do.
What work are you most proud of?
Right now, the school square: it is closer to architecture, which is where I am interested in going.
FOS will be speaking at Design Indaba Conference 2016. Book now.