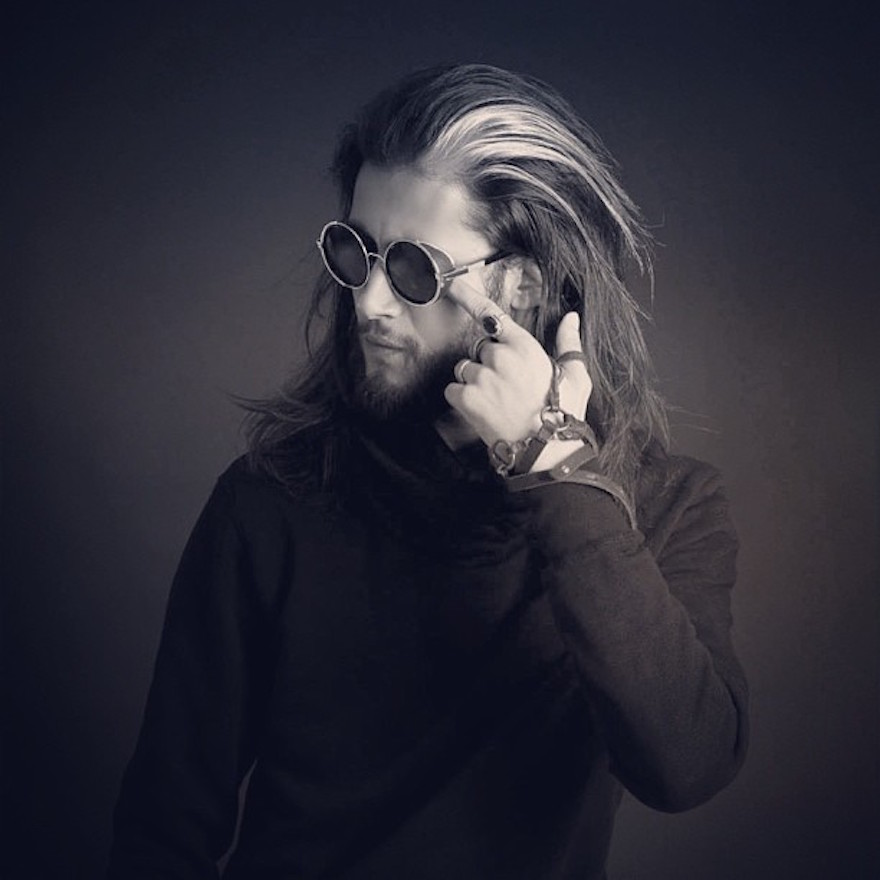 For years, generations of African artists have been imagining and forging new ways of framing and exploring the cultures of their land. Yassine Morabite is one such artist, part of a wave of insurgent African creatives demanding the world see the artistic capabilities of the continent in a new light.
A visual artist and fashion designer, the Moroccan has been drawing, sketching and creating his own designs since he was a child. Absolute in his view of his vocation as his passion – one which he says brings him a sense of joy and self-fulfillment – his work is beautifully unrestrained. From his strong, hand-drawn portraiture to his eccentric, offbeat experimentation in the world of fashion, his confident approach has brought him attention from art and fashion lovers across the world.
Recalling growing up with a pair of scissors constantly in his hand, Morabite credits his father with much of his natural inclination toward garment design and art. "My father drove me to this field," he explains. "He was a tailor and I used to stay in his workshop at home for hours when I was young. I remember that I was hooked by the way he used to cut and make the silhouette, and I used to find my inner peace in the atmosphere of the workshop. In retrospect, I realise that he transmitted the passion to me."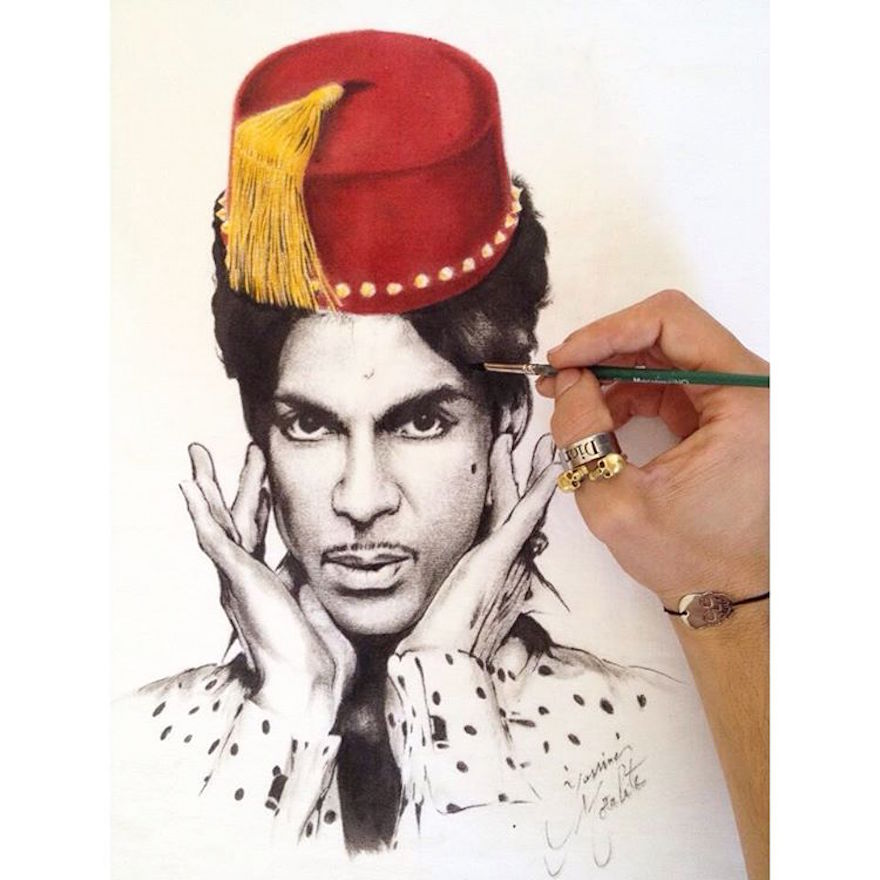 Often associated with the hyper realistic portraits – works that he has exhibited across Morocco – that appeared on an early collection of t-shirts he called N'bel, Morabite's signature drawings are remarkably realistic, subversive and indicative of both a natural gift and a penchant for rebellion. Featuring shirts with Beyoncé as a Berber woman, Prince wearing a Fez, Frida Kahlo wearing Chanel and even a tattooed iteration of Marilyn Monroe, N'bel only hinted at the designer's defiant streak.
Bold and deliberate in his approach to design, Morabite's own unmistakable personal style is a reflection of his uncompromising artistic vision. With his shoulder length hair, a penchant for avant-garde sunglasses, and an ever transforming fashion sense, his own persona is as much a part of his artistic project as his forays into art and fashion.
Larger than life and daringly original, Morabite was also behind the creation of Zaz Louz, a streetwear brand that featured authentic, colourful and highly wearable pieces. Though consistently evolving, a constant element in the designer's work is the nod to his heritage. Eagerly inspired by the history and cultural practises of his home country, Morabite cites it as the predominant inspiration behind his clothing design.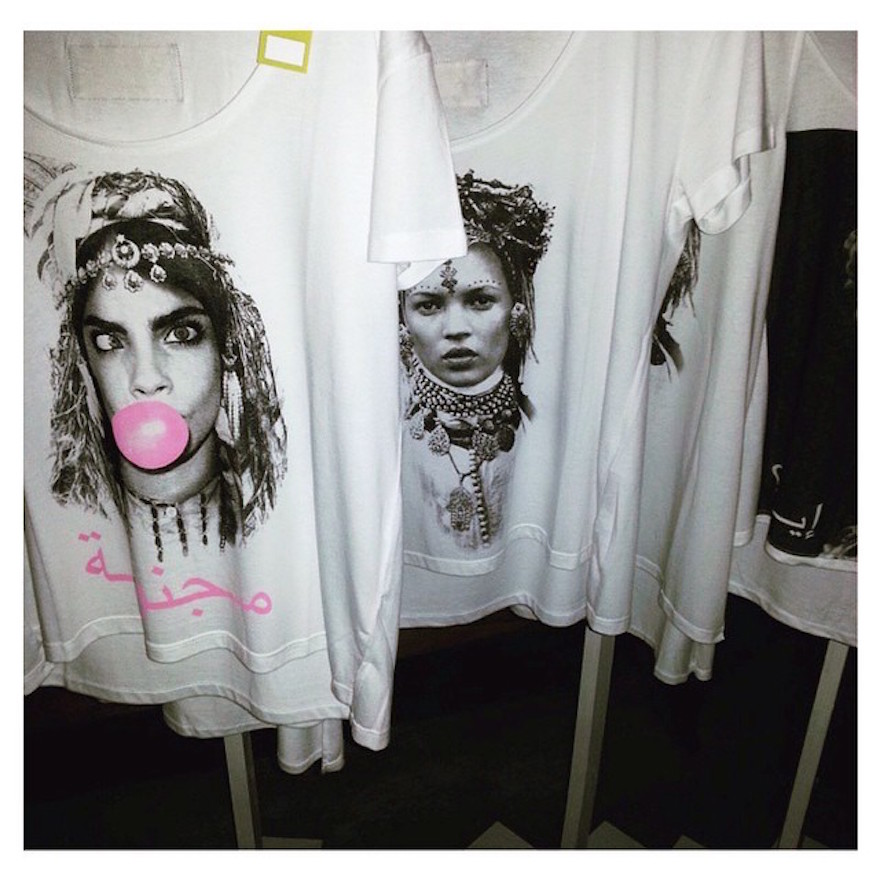 "Moroccan culture is a plinth of my creativity," he says. "I live around a treasure trove of cultural references and my observational skills are sensitive and always alert to find the right element in my zones of inspiration. Casablanca is a melting pot and a crossroad of different Moroccan cultural and ethnic backgrounds. I draw my inspiration from the old working-class neighbourhoods and the city's authentic areas like Derb Sultan, Old medina, and Hay Mohammedi."
It was these cultural references that Morabite dug into for a 2016 collaboration with Adidas. As part of the launch of a standalone store in Casablanca, they recruited the young creative to create a customised design for the brand's iconic Superstar and Sam Smith sneakers. He aimed to "Moroccanize" them, offering people "original" shoes, which would allow them to better identify with their cultures.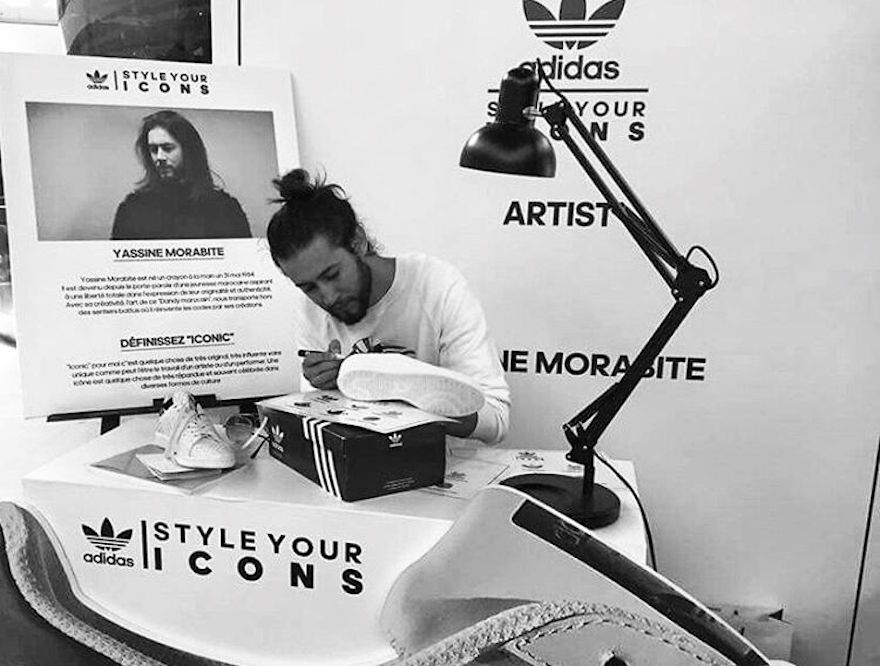 Currently in Paris at work on his new garment collections - "Amazigh Power" and "No Signal" - Morabite's latest project was inspired by the Amazigh culture, something he tells me is an important aspect of indigenous Moroccan identity. For him, inspiration in Africa is unending. "Africa is the cradle of artistic inspiration and creation," he says. "All the connoisseurs know that and it is an open secret but unfortunately there is a gap between our continent and the rest of the world. Young African artists realized that situation and I think that we are doing our best to make things better."
Though cognisant that young African creatives need a greater deal of support in order to further their reach, Morabite is a firm believer in art as essential for the wellbeing of a society, rejecting its perceived elitism in favour of what he sees as its power to reflect how humanity lives, thinks, and evolves. "I believe," he concludes, "that a given society can only go further and get better if more people feel related to their society's artistic expression."
Keep up to date with Morabite's work by following him on Instagram.