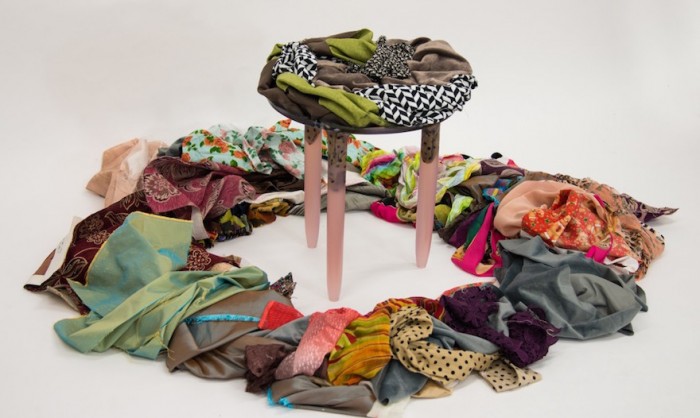 Image: KALO
Designer Ammar Kalo is using discarded pieces of fabric and resin to create a series of sculptural stools with repurposed textile seats. The series, called [Fabric]ations is based on the concept of upcycling waste into functional furniture design. Currently in testing phase, Kalo is using low-tech methods and few raw materials to build prototypes of the stools.
To construct a [Fabric]ations stool, the designer pours resin into a reusable rubber mould to set. As the substance begins to cure, the fabric is arranged in a composition of different fabrics, textures and colours, on top of the resin base. When the resin has solidified, the fabric seat is fixed to the mould.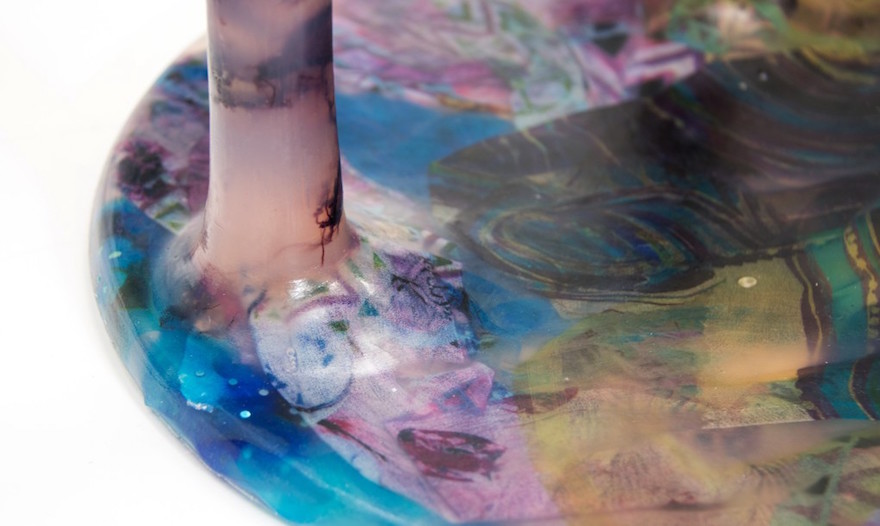 "Each piece is unique as the fabric is arranged by hand to create textural variations. The resin visually refracts the trapped fabric and allows for hidden moments of discovery within it," says Kalo.
Kalo sources the discarded fabric from various industries, including tailors, fabric shops and furniture makers. He ends up with an array of different materials, which results in a unique colour combination and arrangement for each individual stool seat.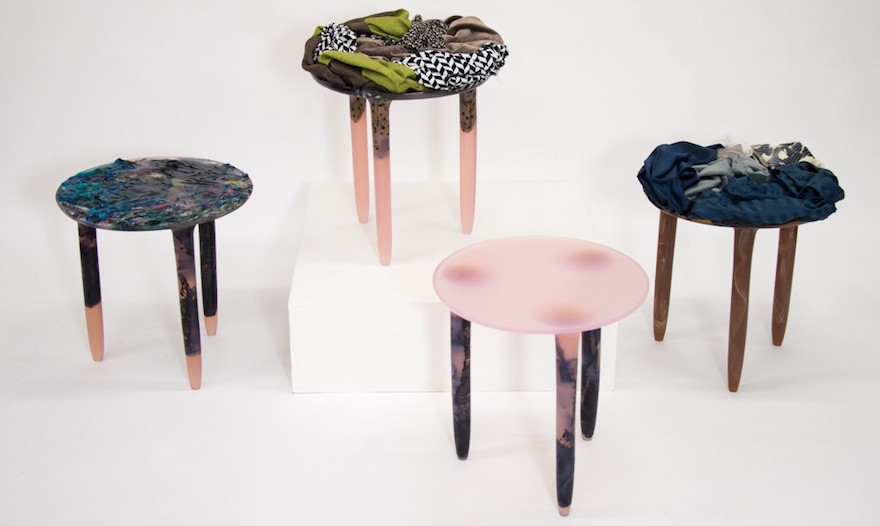 While he experiments with the design, Kalo is using general purpose resin to create the moulds but once he get's to manufacturing scale, he intends to use green resin, bio plastic or bio resin so that [Fabric}ations becomes a greener product.
KALO is an architecture and design studio founded by Ammar Kalo. With a background in digital technologies and material systems, the designer spends a lot of time researching different fabrication processes using robotic technologies.