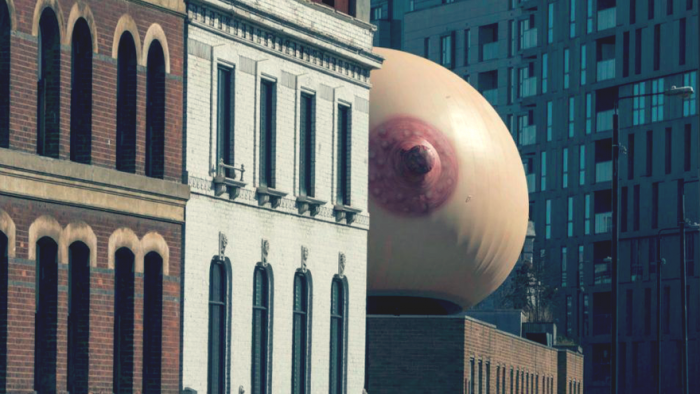 UK creative agency Mother London recently installed a huge inflatable breast sculpture to raise awareness about the stigma faced by mothers who attempt to breastfeed their young in public spaces.
Boldly flying in the face of the argument that a woman should withdraw out of sight when breastfeeding, the massive mammary now sits atop an unassuming office building in Shoreditch, London, visible to all who pass it. Armed with the hashtag #FreeTheFeed, this campaign aims to demolish the sense of shame some people attach to the simple act of breastfeeding in the open.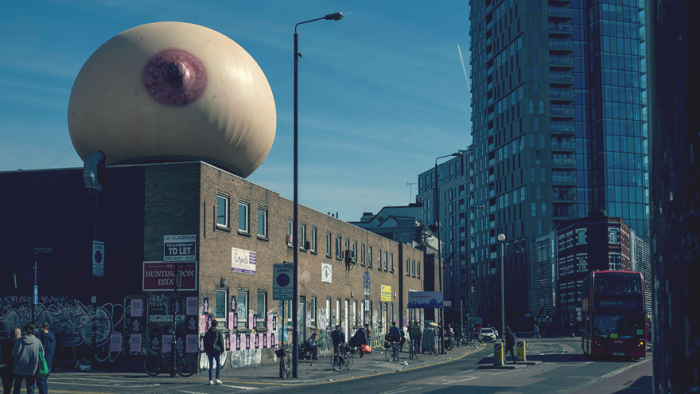 According to Mother London, "It's hard to believe that in 2017, UK mothers still feel watched and judged when feeding in public, by bottle or breast. This was our Mother's Day project. A celebration of every woman's right to decide how and where they feed their children without feeling guilty or embarrassed about their parenting choices."
Moving to the problem of sexual harassment, this campaign in Mexico City puts focus on the misconduct that occurs on public transport. Subway authorities in the capital of Mexico have installed special seats that are almost impossible to sit on for their distinctly male design.
Sculpted into the form of the seat is the torso of a man, complete with bulging chest and stomach as the back rest with thighs and protruding flaccid penis built into the seat itself. These seats are made to be incredibly uncomfortable to use – yet not as distressing as being sexually assaulted by a stranger on a public train.
The campaign is promoted by a short video that shows citizens responding to this peculiar design, some with disgust and some with surprise. Individuals are seen taking pictures of the message placed on the floor in front of the offensive seat, claiming that the vast majority of women in Mexico City have suffered sexual harassment on public transport at least once in their lives.