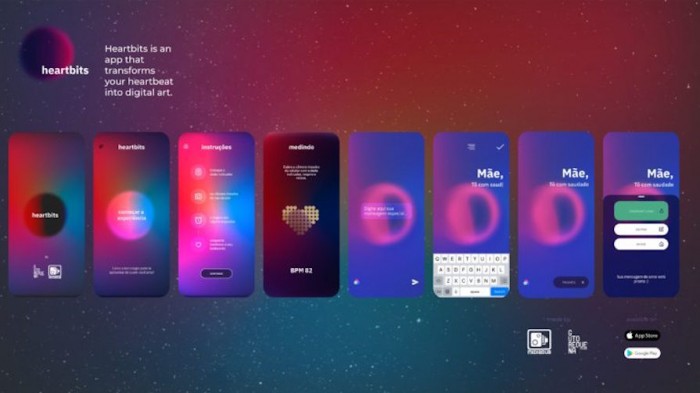 Missing friends and family due to lockdown restrictions is a feeling many are dealing with. The upside to this situation is the benefits of living in a tech-forward world which allows you to connect even with social distancing in place.
An app by Brazilian architect and designer, Guto Requena is now allowing you to communicate with your loved ones is a very special way. Called Heartbits - this app is described as an art-led response to social distancing.
Heartbits transform the data collected from your heartbeat into sounds that can be messaged to those you hold (but cannot physically hold) dear.
Requena worked alongside a team of talented individuals at Midiadub, which is an interdisciplinary creative production studio formed by artists, designers, storytellers and developers.
"Our work intersects art and technology in an organic way to create immersive and interactive stories. We create motion images that will be present in the media of the future," he explains. "What connects all of our projects is the desire to investigate new forms of design and digital technologies that can stimulate emotions, empathy and the sense of collectiveness."
Why do we love this?
•It uses available technology to collapse a spatial boundary
•It's heartfelt and interactive, reducing the toll that social distancing places on our emotional health
•It crosses the borders between biology and code to create digital art
•It's already available on Google Play & App Store