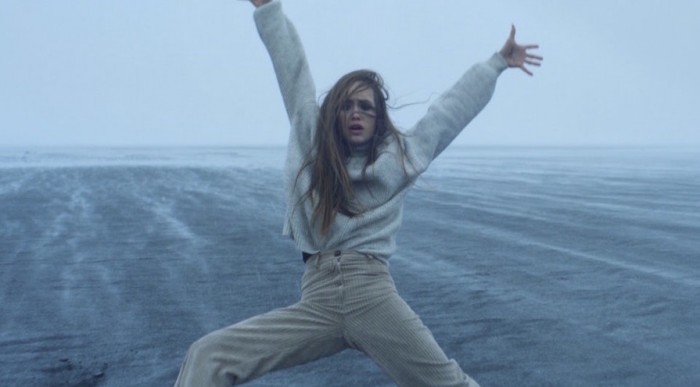 Paris based film director & photographer, Neels Castillon is using sound to describe silence and movement to describe a void in this thought-provoking film, called "Ma" which explores the Japanese concept of the space between all things.
The backdrop is Iceland's preternatural icescapes, paired with dancer Fanny Sage's seemingly unchoreographed interpretations of musician Awir Leon's haunting melodies. This allows the audience to be transported through versatile vocals and visuals.
"It was an obsession for me to find a place where you could feel the immensity of nature. I wanted the characters, Fanny and Awir, to get lost in the landscape, let them feel small, facing the elements," explains the director in an interview with NowNess.