In the texture of skin, the detailed architecture and the characters themselves, visual artist Toyin Ojih Odutola's new collection of drawings is a playful but also provocative exploration of power and representation in conventional art.
Born in Nigeria and raised in Alabama, Odutola's latest collection, Testing the Name, is the next chapter in a fictional story about two Nigerian aristocratic families who are joined together by the marriage of two men.
The collection is on display in her solo exhibition at the SCAD Museum of Art in Savannah, Georgia, until September 2018. Previous works from this ongoing story were shown at the Whitney Museum in the recent exhibition, To Wander Determined.
Combining traditional portraiture, which historically only featured white subjects, and modern techniques, Odutola builds an interesting narrative based on personal observations and her inner circle.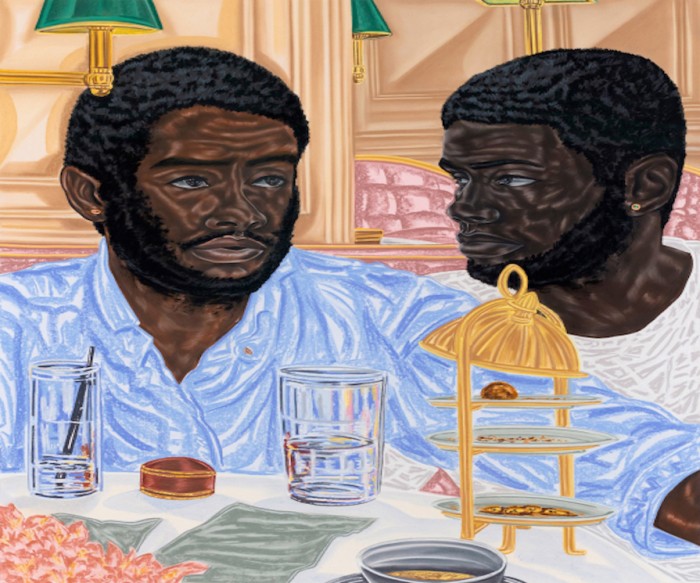 She depicts her scenes in pastel, pencil and charcoal, creating layered drawings that explore the construct of skin colour. Instead of a subject that is simply either black or white, Odutola transforms skin into complex shaded strands.
Another evocative aspect of Ojih Odutola's work is the scale. Known for her floor-to-ceiling, elaborate style, her portraits command attention.
"What does my skin feel like?" she questions. "We have enough about what my skin looks like but what does it feel like? So a lot of the layers and the scale is to really press down and get a feel of the texture."
Ojih Odutola was recently honoured by Amref Health Africa at the ArtBall where she received the Rees Visionary Award. ArtBall is a contemporary African art auction and philanthropic event that aims to raise funds and awareness for Amref Health Africa
Her next exhibition, The Firmament, starts in June 2018 and ends in September. Taking place in New Hampshire, the exhibition will feature her signature portraiture.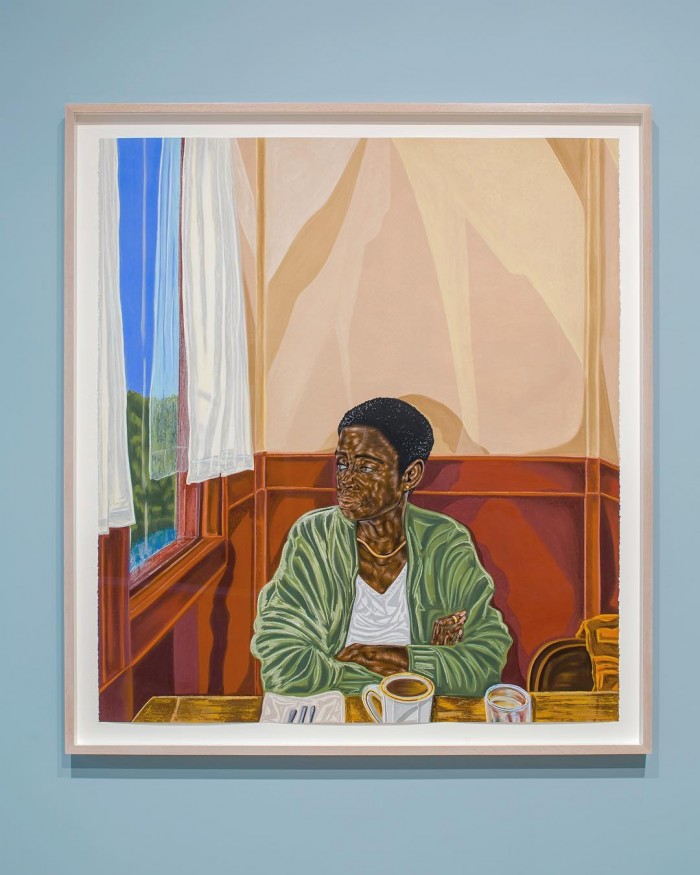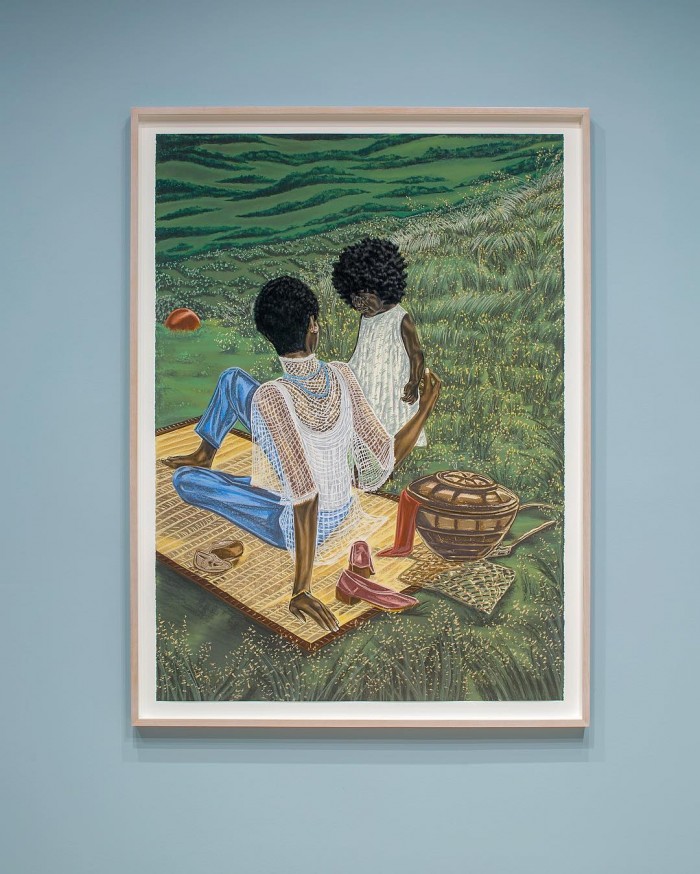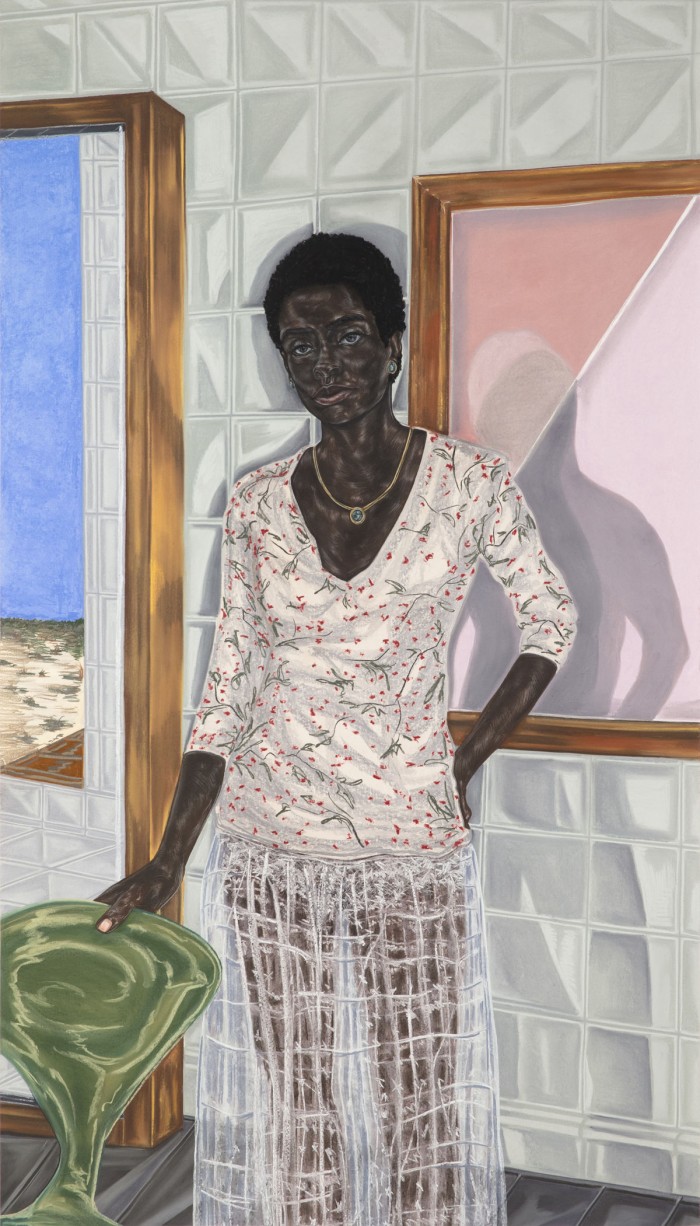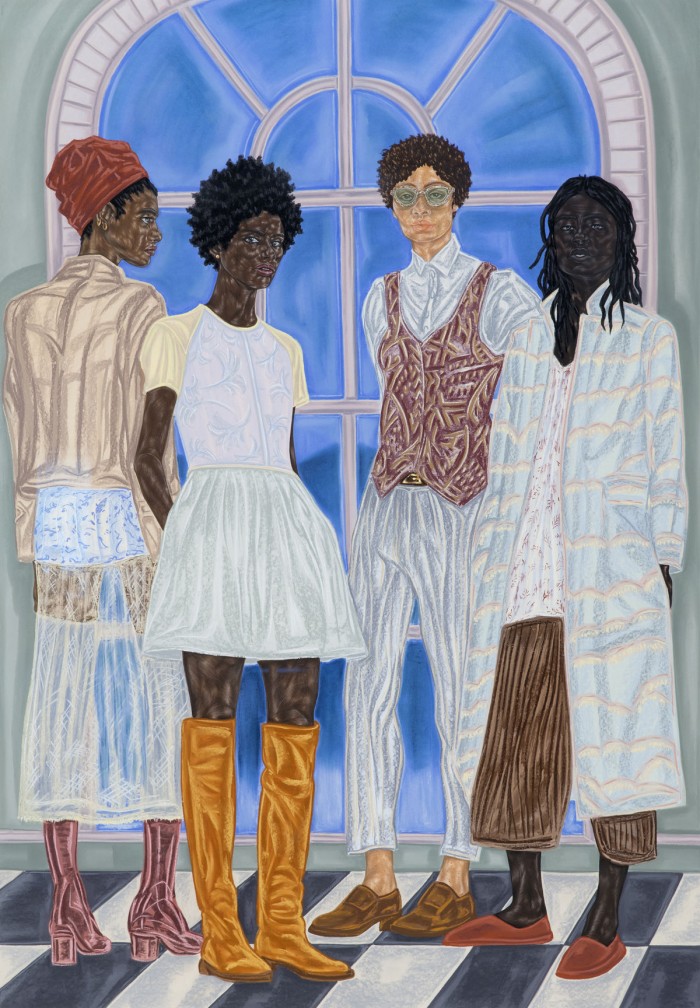 Read more on art and photography:
A photo series on colourism in Haiti, the first black republic
Edel Rodriguez on how the South African protest art influenced his work
How this young photographer is creating a career while helping to correct mis-representation