South African fashion designer and 2014 Emerging Creative Tina Ngxokolo's range of clothing and jewellery aims to teach people about the Xhosa, Amaqaba tribe. Her genuine belief in the beauty of her culture is translated through her beadwork and clothing.
"I'm inspired by the Xhosa culture because I genuinely find my culture beautiful. And what better way to celebrate its authenticity and the ancient artisans of the Xhosa tribes whom I believe are the designers we are now happy to reinterpret," she says.
"Each piece has a story that will link with the Xhosa people Amaqaba are a big part of the culture tribe. So by sharing the story behind the piece you are automatically educating the consumer," she said.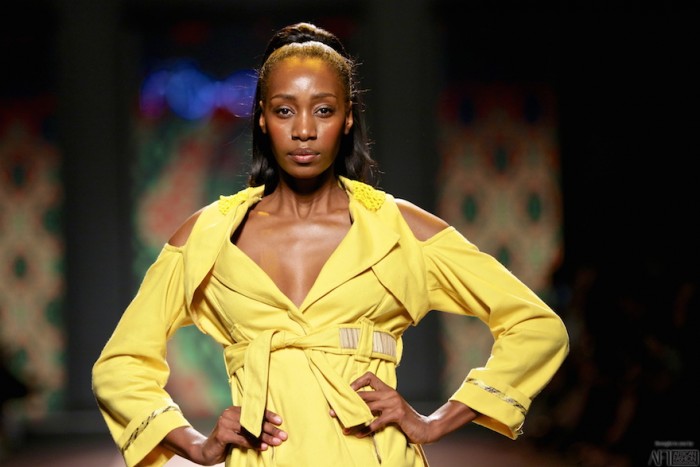 She recently made her debut at the Mercedes-Benz fashion week. "It was very interesting. For me it was a platform and chance to experiment, express and introduce my voice," she added.
According to Ngxokolo, she realised the direction of her work during the Emerging Creatives programme. The platform seeks to expose South Africa and the world to the country's up and coming artists.
Ngxokolo's anti-trend works are expressive and locally created. By importing materials, she has made it her mission to re-define fabrics using digital, screen and hand printing processes that interpret her own conceptualised pattern designs.
"Getting the patterns screen printed, digitally printed and hand-painted was a fun and a bit challenging because of the timeline I had to develop the collection. But all worth it in the end" she explains.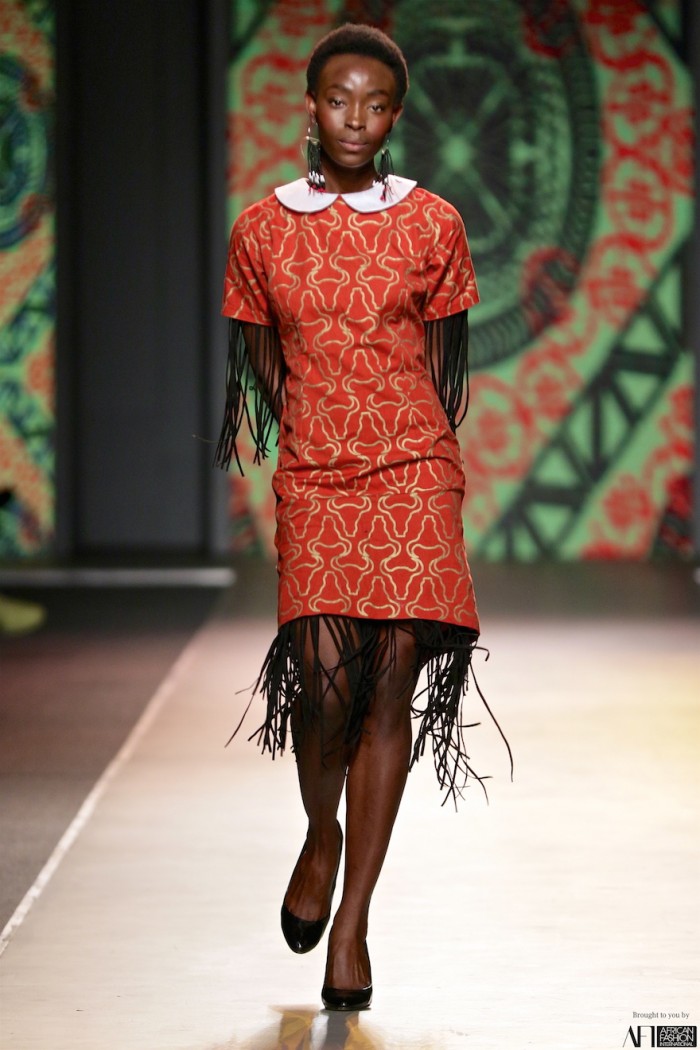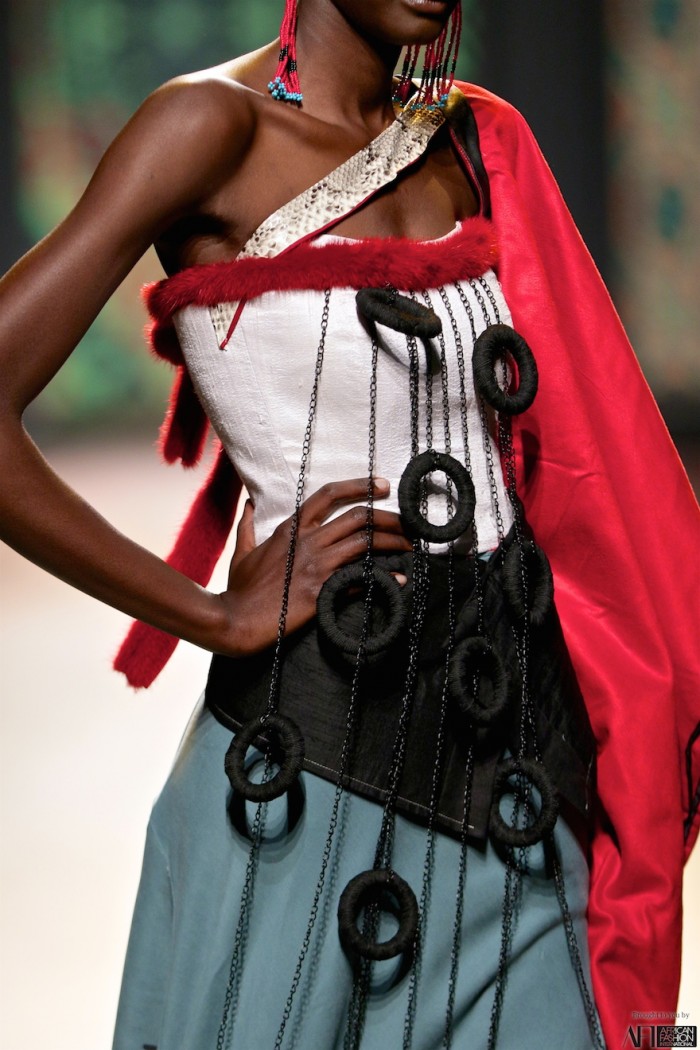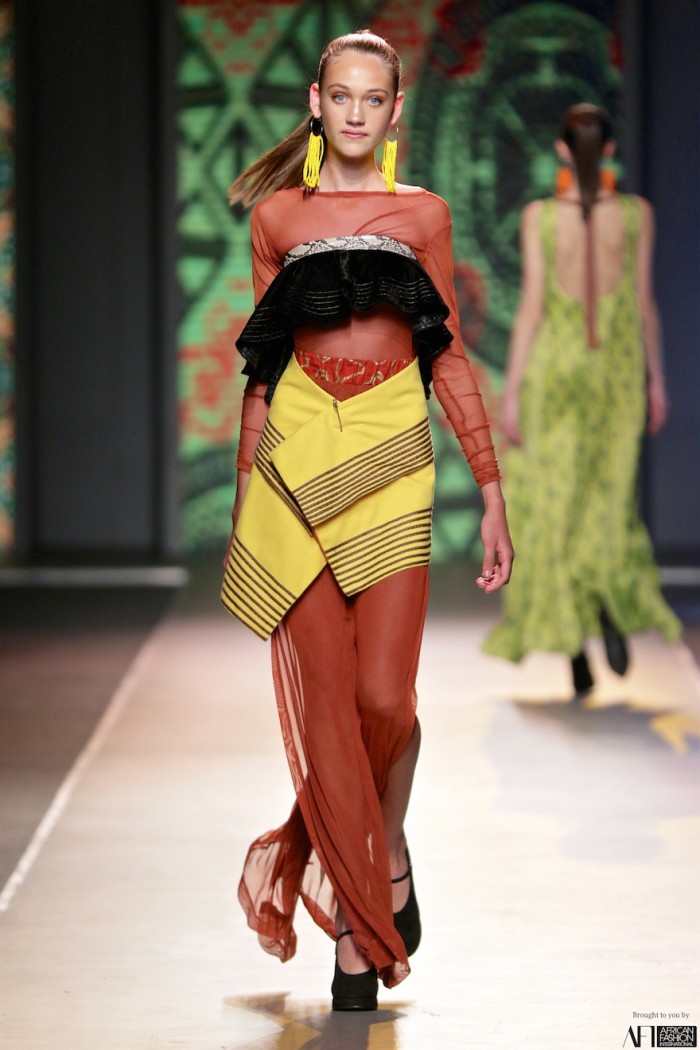 Ngxokolo has recently collaborated with her brother, renowned South African textile designer Laduma (A 2011 Design Indaba Emerging Creative) on a commissioned piece for Essie Gel Couture, L'oreal South Africa. She is also displaying her work at Laduma's store, Amaxhosa in Newtown, Johannesburg.
Established in 2005, the Emerging Creatives programme is a developmental programme for young South African creatives. Find out more about some of our Emerging Creatives alumni and what they have been up to since launching their careers. Entries for the 2017 Emerging Creatives programme are now open.
Apply to be a 2017 Emerging Creative here.
Watch the Talk with Issa Diabaté