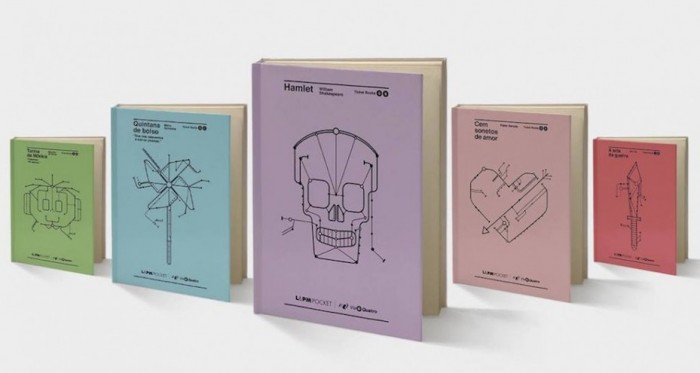 Ticket Books
For World Book Day this year, Brazil's biggest pocket book publisher L&PM Editores created Ticket Books, a special edition pocket book collection designed to inspire the public to do more reading during their daily commute. The collection is made up of ten classic novels for adults and children and fitted with small electronic tags that allowed commuters ten free subway trips.
On the day, L&PM set up a stand at São Paulo's ViaQuatro Metro station and gave away 1 500 of the pocket-book-cum-metro-tickets to passing commuters. Out of these books, 300 came with metro ticket tags that could be recharged or topped up for reuse. To redeem a free ride, commuters simply swiped their books over the scanner at the ticket gate.
Ana Novis and Ricardo Matos designed the Ticket Books' covers. The artists created a unique, themed design for each book based on a classic subway map from different parts of the world. The collection was a compilation of iconic novels, such as The Great Gatsby, The Art of War, Hamlet, Hundred Love Sonnets, Garfield and others.