When it comes to creative output, there's plenty that Nigeria is known for. Although, video game design probably wouldn't rank very high on that list. Now, a new mobile game from Nigerian duo Akdogan Ali and Umusu Samson Iruo could change that. Called Throne of Gods, the groundbreaking fighting game brings African mythology into a fantasy realm.
Ali, a game developer and creative artist, and Iruo, a programmer and asset developer, first conceived of the epic fighting game around eight years ago. While it initially had nothing to do with West African deities, their later research into African mythology led them to redesign the game's plot so that players are able to use different African gods and goddesses to battle.
Inspired by older console games like Street Fighter II for Nintendo and Mortal Kombat II and III, Ali and Iruo used these as guiding examples, seeing them as simple, logical systems. They soon learned that fighting games are actually as difficult as any other game, if not more so. In terms of the game's story research and character development, the duo had to put in just as much effort.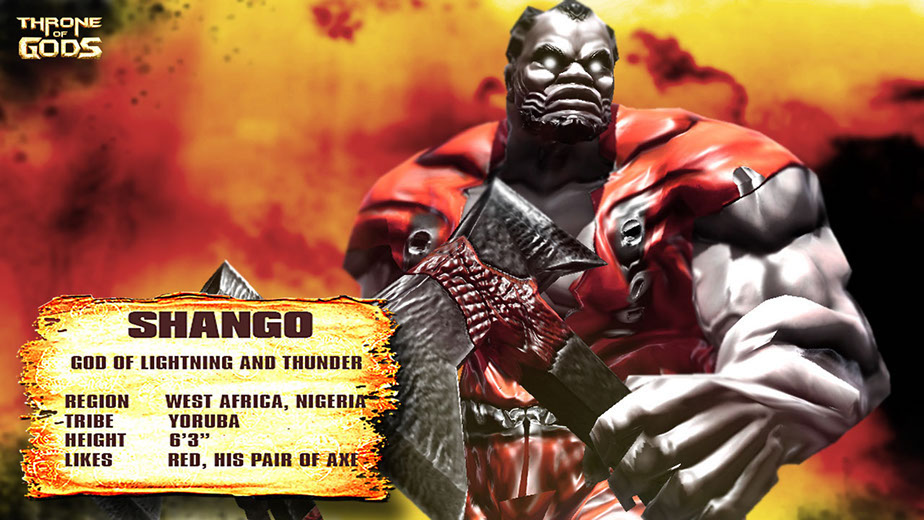 "Just finding out how to design these characters, we had to go online and read a lot," Ali explained on Nigerian Podcast, Lokal Start Up. "Over time, I kept on redesigning the characters because of what I was learning through the research and sometimes you just feel it's not representative in the best form. It was a very interesting journey for me."
"I think the biggest challenge for young mobile game creators is basically funding and meeting the right people in terms of resources," Iruo adds. "Most of the time you have people giving up because they can't give you a good representation of what they have in their minds. So I think that's a real challenge and it's something that needs balancing. Personally, I'd advocate for programmers to get to meet with designers, sound engineers and artists to just help improve the content of our games in Nigeria, generally."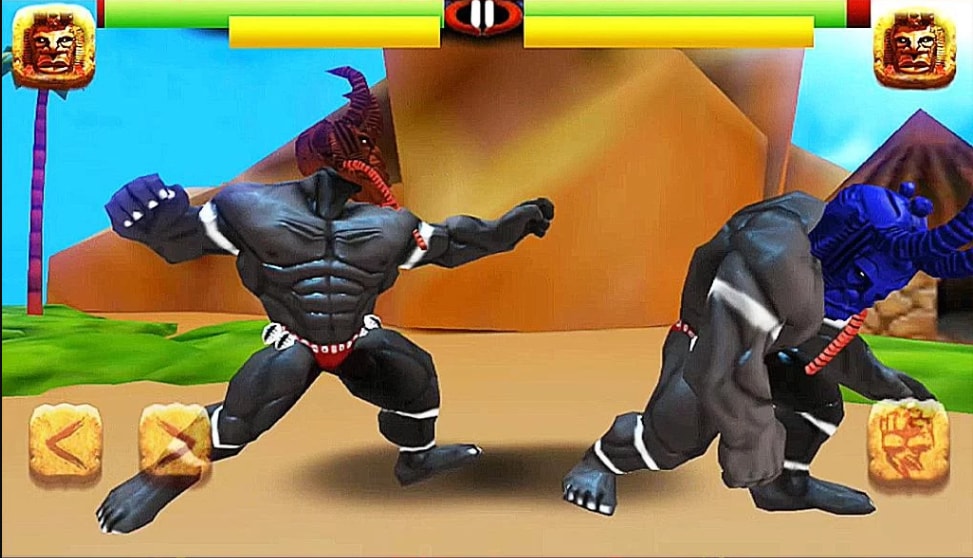 In 2016, Throne of Gods featured at the West African Gaming Expo in Lagos and right now, it's creators are working on plans to expand their team and start developing new ideas. While they're seeing a steady climb in the number of downloads and active players per day of Throne of Gods – from countries as unlikely as the United Arab Emirates and Iraq – Ali and Iruo hope it continues to grow.
"Patience and hard work have its own rewards," says Iruo, "so I think when you're working and aiming for something you really need to be patient and keep putting the work in - it will definitely pay off when the time is right."
To learn more about Throne of Gods visit the website here.