Product designers David Derksen and Teresa van Dongen, and fashion designer Barbara Langendijk are this year's contenders for the Dutch Design Awards' Young Designer Award.
Dutch Design Awards (DDA) presents and rewards the best in Dutch design each year. The Young Designer Award is the "special encouragement prize for young talent". The selection committee, chaired by Saskia van Stein of the Bureau Europa platform for design, chose the three finalists from a total of 95 submissions.
Every year's the committee's observations are a telling barometer of the state of Dutch design. This year's committee noted a greater attention to form and aesthetics among the submissions, and an increase in the number of cooperative ventures.
"Young designers are increasingly showing their awareness that working with experts, often from outside their own field, lends added value to the final result," they said.
Designers even appear to be moving towards a more all-round approach; and correspondingly a growing number produce their own small-scale projects facilitated by the increasing number of technologies.
Furthermore, they noted a rising interest in entrepreneurship among young Dutch designers.
While they praised the general level of submissions, they underscored the importance of designs also being socially relevant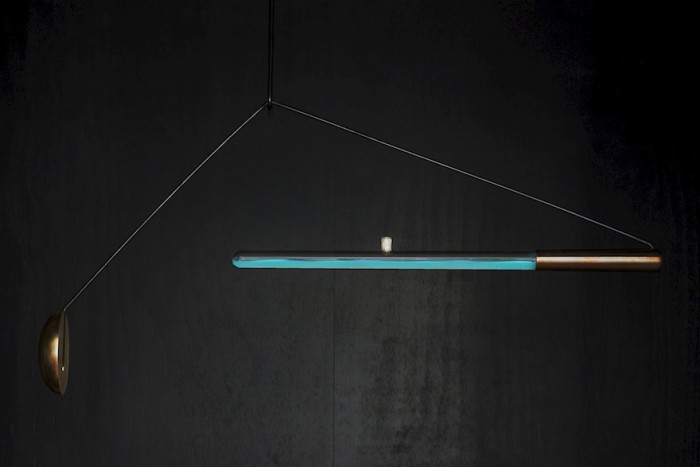 Nature and science are central themes in the work of Teresa van Dongen, who presented her Ambio "living lamp" at Design Indaba Conference 2015. Ambio, which has been nominated for many awards, uses bioluminescent micro-organisms in seawater rather than a light bulb.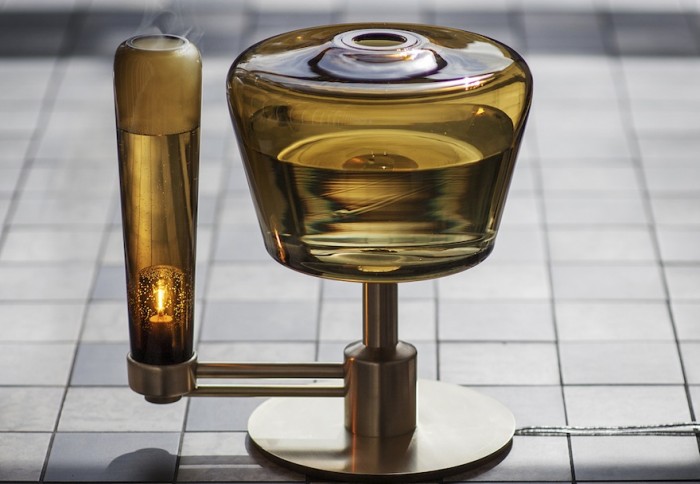 The designer, who graduated with distinction from the Design Academy Eindhoven in 2014, wants to build a bridge between nature, science and design. Her Lumist is a lamp and humidifier in one born of her search for a way to use the heat lost by halogen lamps. The heat from the bulb keeps the surrounding water just under boiling point, causing it to evaporate. More water is constantly provided by the adjacent reservoir. "By capturing the contradictory traits of water and light in glass, I visualise this otherwise lost energy," Van Dongen explains.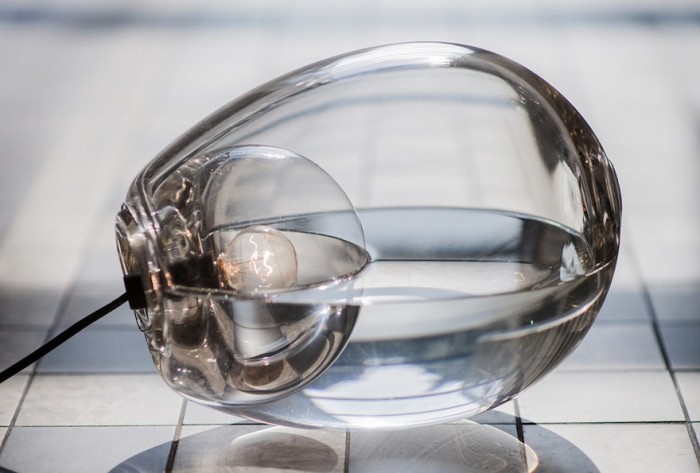 The selection committee applauded her ability to unite various perspectives and disciplines and translate her research into aesthetic products with a tangible purpose. "She does not get caught up in ideas," they said. "She seeks out cooperation (with for example Delft University of Technology and the National Glass Museum) and poses relevant questions regarding energy consumption."
Barbara Langendijk graduated as a fashion designer from the Master Fashion Design programme at ArtEZ Institute of the Arts in Arnhem in 2013. The main theme in her work is the search for alternative methods of construction, without the use of individual pattern pieces.
Rituals, traditions and crafts form important sources of inspiration; this can be seen in her use of materials and her manner of presentation.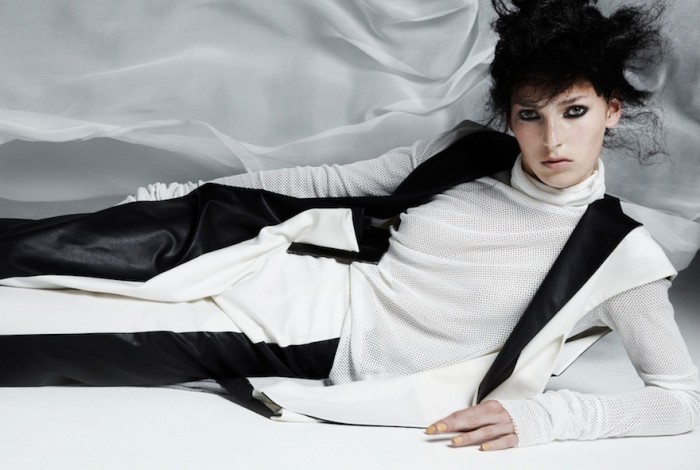 She was singled out for her ability to transform her research of traditions and rituals into contemporary fashion. "She does this in an inspiring way without slipping into clichés," noted the committee. "The combination of Eastern patterns with Western fabrics and especially designed accessories creates a new form language and almost iconic Vogue images. Langendijk's work is a harmonious combination of contrasts and contradictions."
David Derksen, another Design Academy Eindhoven graduate (2009), gained his Master's in industrial design at Delft University of Technology in 2011. In the same year he started his own studio in Rotterdam.
Natural principles and processes form a source of inspiration for a lot of his work. The processes employed to make the objects, which he compares to playing with the forces of nature on a tiny scale, are often still visible in the final result.
Derksen's portfolio displays many layers and striking versatility. He practices multiple disciplines and uses an extremely diverse range of materials. "Even so, his work remains recognisable and he is consistent in his approach to design," the selectors said. "All the individual products appear to be pieces of a larger whole with an unequivocal vision. Aesthetic, experiment and material development converge in Derksen's designs with a single narrative."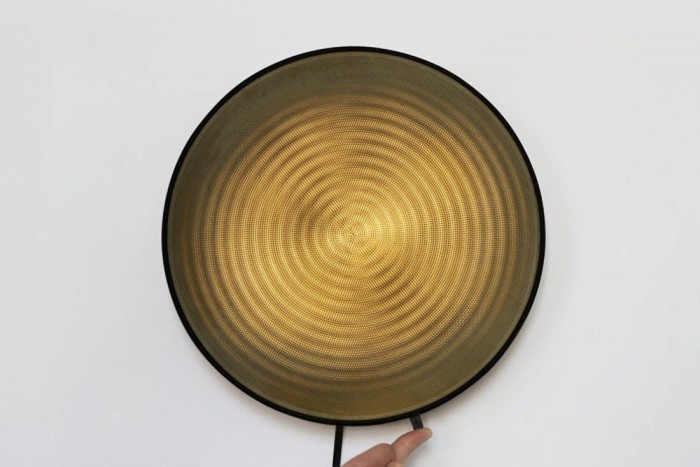 The Moiré lamp was inspired by the intriguing effect of moiré patterns, which are created when two identical patterns are layered over one another. By rotating the back layer, the pattern interferes with the pattern in front. Rings, squares or hexagons seem to appear and to move, creating an almost hypnotic effect. Like his jewellery designs, these lamps invite the user to play and interact with the piece.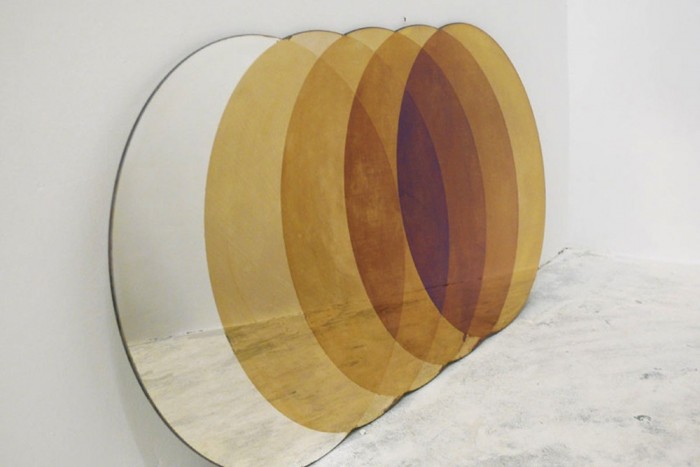 His Transcience mirror series, a collaboration with Lex Pott, shows the beauty of the natural oxidising process inherent in mirrors. Usually regarded as a sign of degradation, the mirrors turn this process into a thing of beauty.
They accelerate and manipulate the process to show the various stages of oxidation through the repetition of fundamental geometric shapes. Depending on the time that the silver is treated, different colour tones can be achieved, ranging from gold to brown, to purple to blue.
The winner of the Dutch Young Designer Award will be announced on 24 October during Dutch Design Week in Eindhoven.
Watch the Talk with Teresa van Dongen