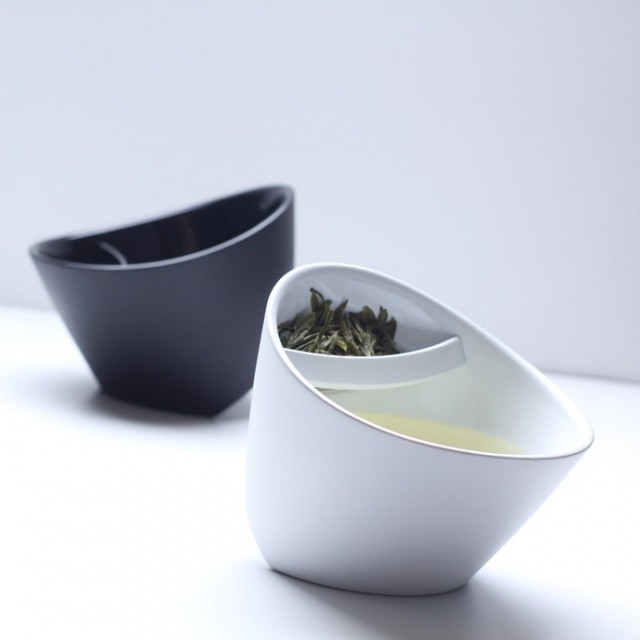 There are few things in life quite as comforting as a cup of tea when it is needed. A gimmicky new teacup, Tipcup, by Finnish designers Laura Bougdanos and Vesa Jääskö makes the leaf brewing process a little bit easier and even more fun.
Designed for Magisso, the Tipcup works by tilting the cup one way for brewing and tilt it the other way to strain the tea and en enjoying the hot drink.
The leaves have their own compartment so there's no need to worry about unwanted leaves in your tea! The strainer also lifts out easily, which makes it a breeze to clean.
But the proof is in the pudding, or the design test is in the drinking, and the cup is the ideal shape for wrapping your hands around, which really does make it a comfort drink.