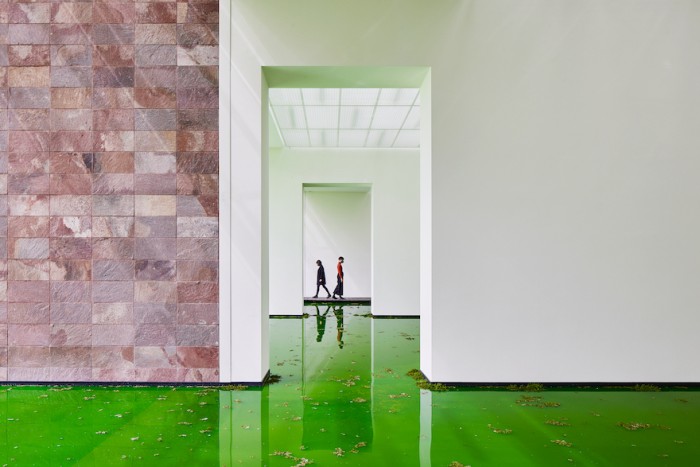 Life, artist Olafur Eliasson's new interactive installation at Fondation Beyeler, is a collaboration with nature. It is a living, breathing work that grows and evolves with time.
Described by Sam Keller, director of Fondation Beyeler, as a 'collective experiment', the installation challenges our conventions of art, nature, institution and life and attempts to dissolve their boundaries. "Plants, animals, humans and microorganisms live together in this work. Both the time of day and the weather influence the development and perception of this exhibition," he says.
In recent years, Eliasson has increasingly grown interested in efforts to consider life not from a human-centric perspective but from a broad, biocentric point of view. The former Design Indaba Speaker states: "I've found myself turning nouns into verbs – when I go through my exhibition, I try to tree, for instance – in order to become aware of perspectives that go beyond what we humans can properly imagine."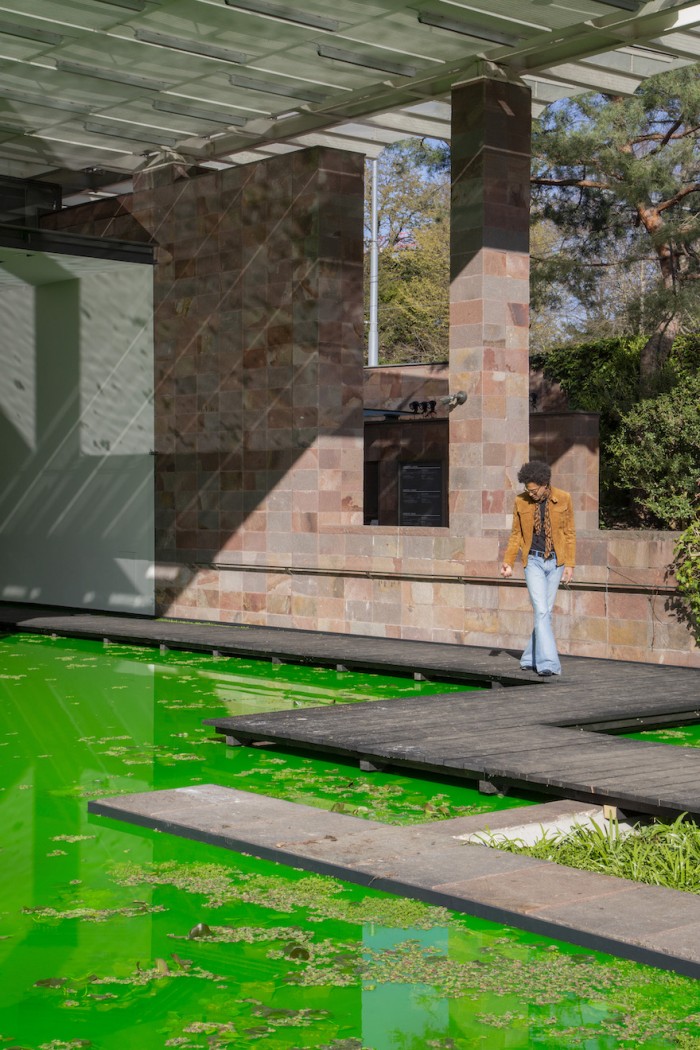 Life for humans, like all mammals, depends on inhaling and exhaling, on oxygen. "Following the anthropologists Natasha Myers and Timothy Choy, I'd say that life is also about con-spiring – playing on the origin of the word ('to breathe with') as well as the dictionary definition. We conspire with the tree, with others, and with the planet," he adds.
Life is entangled with the surrounding park, the urban landscape. "When we recognise that our lives are inextricably entangled with our surroundings and with structures and systems that extend far beyond our local context, we learn, I believe, that we are all vulnerable and not fully in control. We act and interact in situations defined by uncertainty and unclear outcomes," says Eliasson.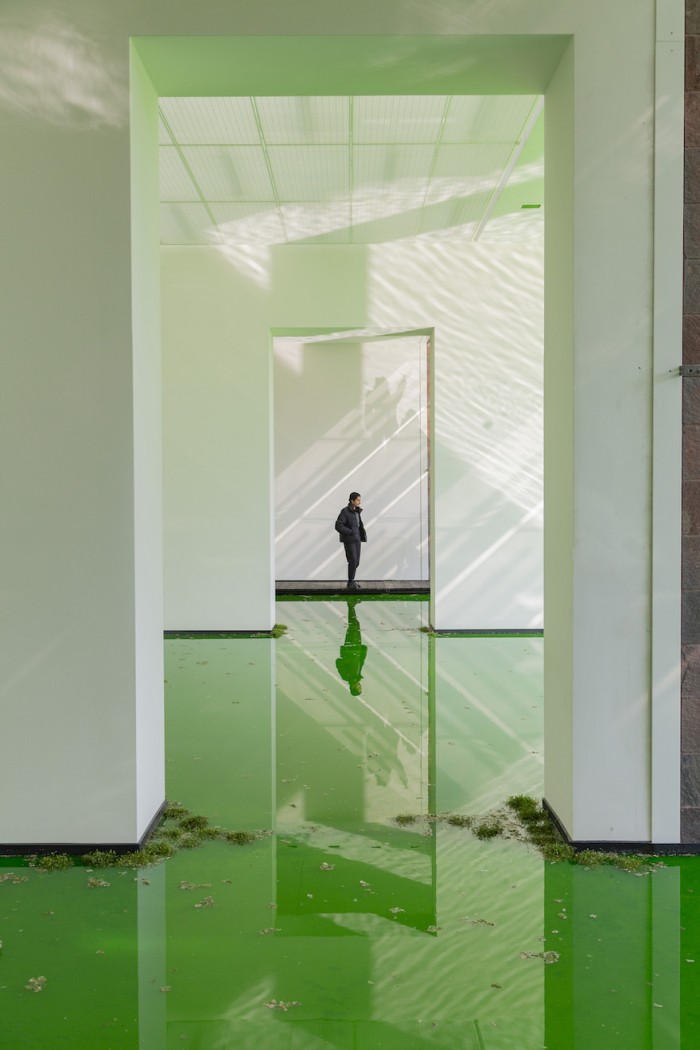 Life also presents a model for a future landscape. It is hospitable. When Keller and Eliasson first discussed the exhibition a few years ago, the artist was struck by the notion of inviting "everyone to the show - let's invite the planet – plants and various species. Beyond just opening a door, I decided to remove the structural boundaries that keep the outside out of the institution," he says.
Together with the museum, Eliasson has given up control over the artwork, so to speak. He has handed it over to human and non-human visitors, to plants, microorganisms, the weather, the climate – many of the elements that museums usually work very hard to keep out.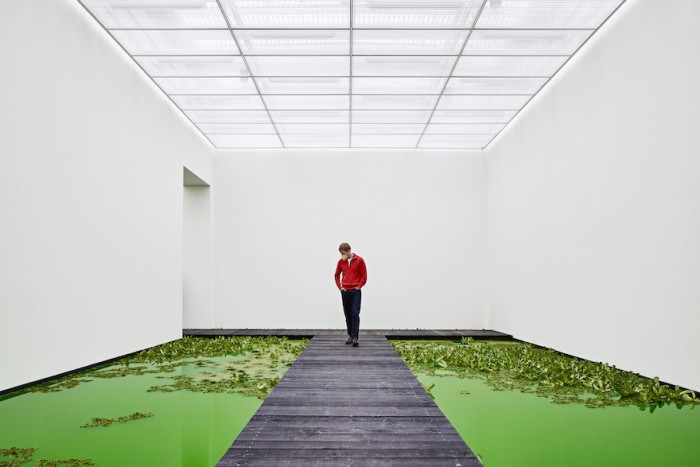 The work offers human visitors the opportunity to activate all their senses – through the smells of the plants and water, the sounds of the surroundings, the moisture in the air. They're invited to experience the artwork on more than one plane.
"It invites 'panoramic awareness' within the landscape. It suggests that what is behind you, on either side of you, or above you, is as important as what lies in front and ahead of you," says Eliasson.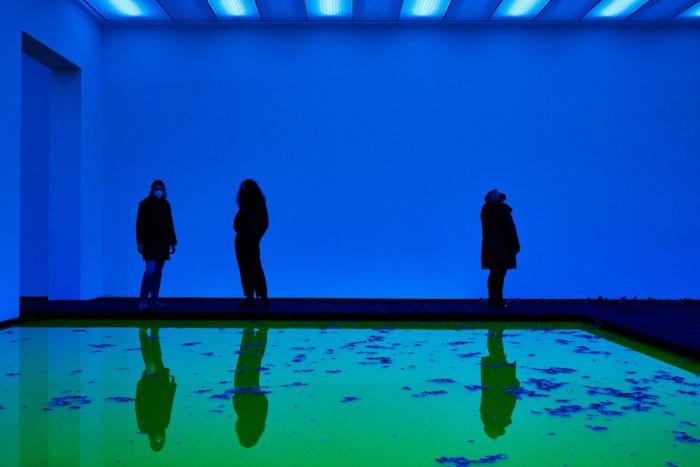 Find out more:
Visit Olafureliasson.net
Olafur Eliasson talks design that has real-world significance.
Algae Window by Olafur Eliasson.
Olafur Eliasson's newly released AR App for kids.
Olafur Eliasson on label-free, impactful design.
Olafur Eliasson's Little Sun.
Credits:
Mark Niedermann
Pati Grabowicz