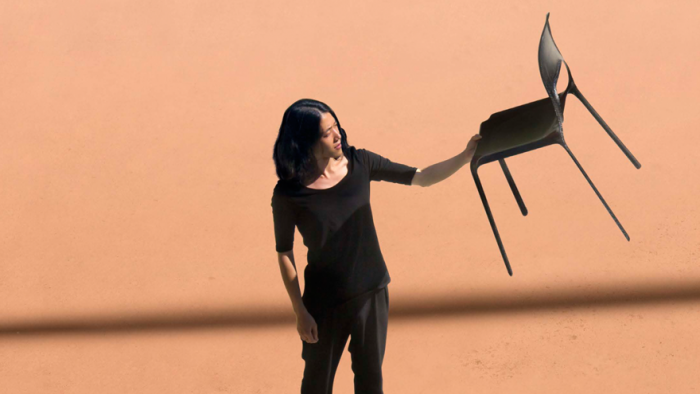 The Mars Chair is the latest design project of Design Academy Eindhoven graduate Thomas Missé. Currently enrolled at the Masters Programme of École cantonale d'art de Lausanne, Missé has turned his attention to the problems that are unique to the environment of Mars in an effort to advance research that could help in future colonisation.
The Mars Chair is an exercise of utmost economy. Made entirely of lightweight carbon fibre, the chair is designed to save as much on transportation cost as possible. Weight represents the biggest problem when designing for a destination as remote as Mars, thus Missé designed a chair that would minimise fuel cost while remaining durable enough to support a sumo wrestler in the atmosphere of the red planet. The final product measures in just under 500 grams.
"Before industries get set up in this new environment, all products will have to be imported from Earth. This will be a drastic change in the way we look at production: transportation will represent most of the cost. The Mars Chair is made for cost and space optimisation. Carbon fiber is usually an expensive material, however in this unique context, the ratio between weight and strength will make it a cheap alternative to most furniture materials," says the designer.
Apart from the mathematically-tuned weight, Missé focused on slenderising the shape of the Mars Chair to be as stackable as possible. Multiple chairs are able to slot into one another to form a compact tower with a margin of a few millimeters between each unit. By exploring the technical boundaries of carbon fibre in this way, this designer forges new links between conventional, Earthly furniture design and the kind of innovation that could become industry standards in the future.
According to Missé, "This chair represents a small step towards the population of Mars. It exemplifies the fundamental way of thinking about new production methods and the implications of early space colonisation."