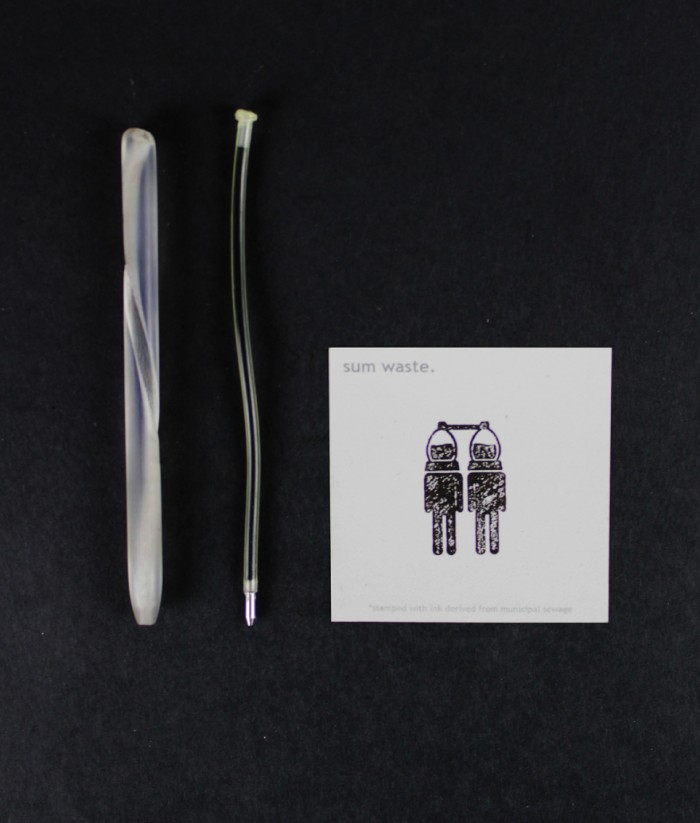 Pratt University graduate Garret Benisch's project Sum Waste, addresses the 6th UN Sustainable Gevelopment Goal: Clean Water and Sanitation for all. Sum Waster was inspired by the Gowanus Canal situated in Brooklyn, New York.
Every morning Benisch passes by this canal, which is filled with sewage, waste and black sludge. He decided to research waste polluting the city's waterways and found that in New York City alone, 1.3 billion gallons of sewage is produced every day.
This waste, when not overflowing into the city's rivers and canals, make its way to major processing plants where it produced methane.
"It's very hard to do anything with waste. But what if we saw this as an asset. What if we could see it monetarily as an asset? That will enable us to clean it faster and make use of it," says Benisch.
The graduate thus turned his attention to biosolids, a by-product of the waste that has been processed.
Looking into bio-solid eating bacteria, Benisch found one that produces a bioplastic called PHA. Feeding these bacteria the biosolids means they are able to remove this PHA and create a compostable bioplastic.
He thus created the Sum Waste pen, a pen whose barrel and ink are both made from the processing of biosolids. Thus closing the on waste production.
"Sum Waste takes our waste and turns it into functional products that we interact within our everyday life to create a new relationship between what is dirty? What is clean? What is waste and what is an asset?" says Benisch.
Read more:
Jack Newbury has designed an inclusive sexual education kit
Zana Masombuka on Ndebele Superhero as a process of reimagination
Kathryn Larsen on why seaweed is the building material of the future