Studio Dror – an ideas-driven design practice in New York that is disrupting the conventions of art, architecture and design – has unveiled three proposals for residential towers in New York, two at the invitation of developers and one as a purely conceptual project. Through the three new towers, the New York studio led by Dror Benshetri pushes the limits of high-rise buildings and was designed for a specific site within the city.
100 Varick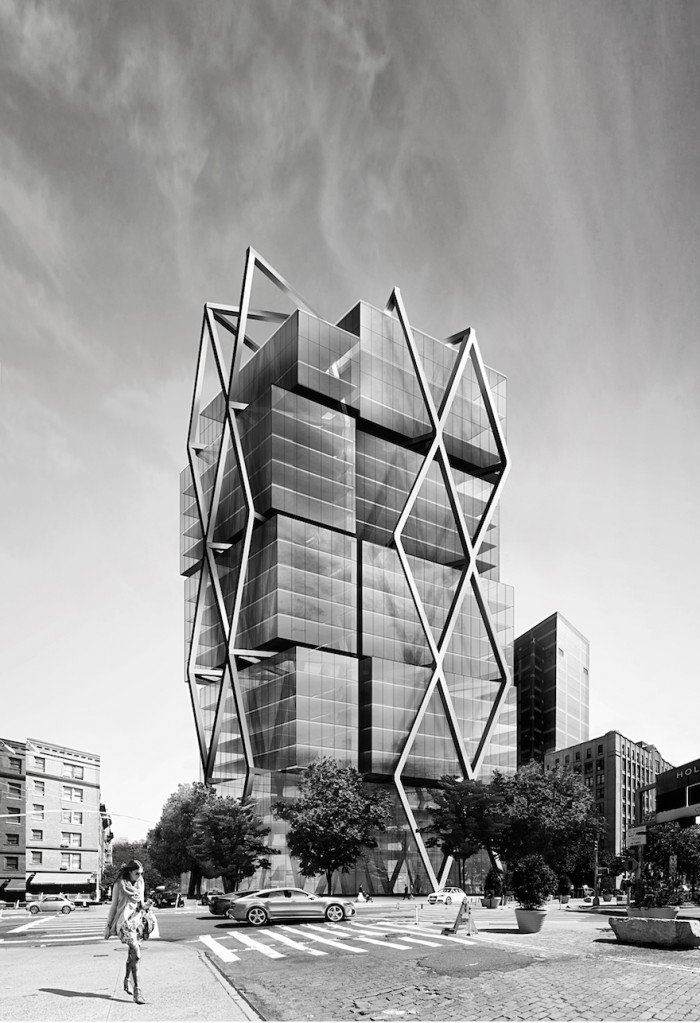 Studio Dror describes the design for the site at 100 Varick Street as an "elegant dance of geometry, shadows and light". It consists of a set of glass cubes asymmetrically stacked five-stories high. The skyscraper is wrapped and supported by an exoskeleton that serves both an aesthetic and architectural function. The exoskeleton uses Benshetrit's weight-distribution structural system, called QuaDror.
QuaDror is an adaption of the "diagrid", a system of triangles and diagonal supports that requires significantly less material than standard steel-frame structures.
100 Varick was commissioned by developer Michael Shvo for an invited competition, and the announcement of the winner is due shortly.
350 Bowery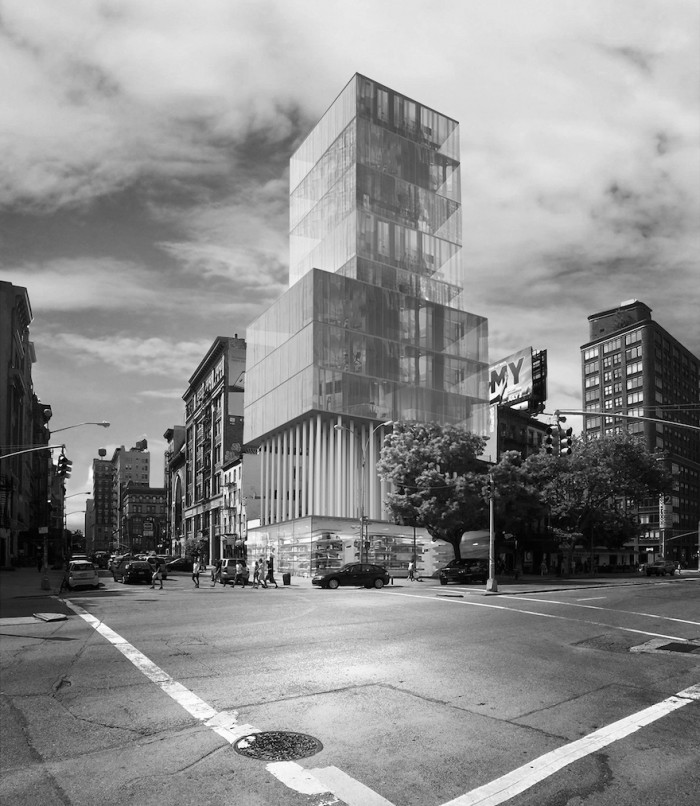 The concept for 350 Bowery originated when developer Sonny Bazbaz prompted asked Benshetrit to create a vision for an empty lot in downtown New York. The studio began to consider how a new residential building could both enhance and respect its surroundings.
First, Studio Dror proposed a retail component on the ground floor that corresponds to existing shops. Then it proposed a forest of columns to elevate the units above the retail space to meet the same height and horizontal planes and to avoid towering over the older protected buildings. This creates a distinct and visually cohesive public space.
281 Fifth Avenue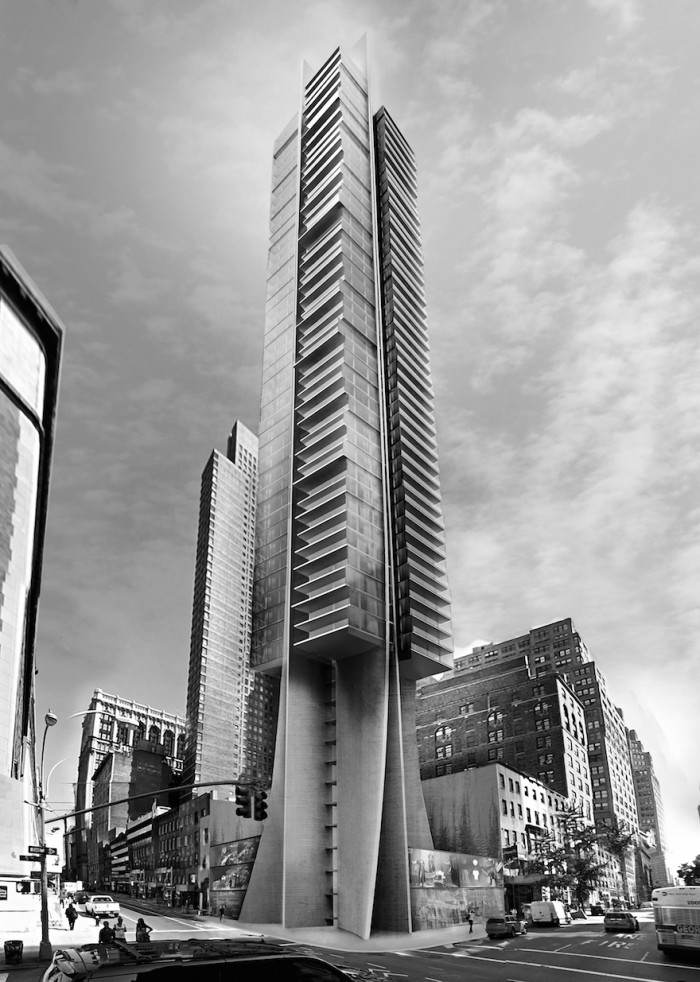 This purely conceptual project was inspired by the pinwheel: every apartment on each floor protrudes from each of the pinwheel's four arms. This necessitated centralising the entire apartment block's support system and "wet wall" housing plumbing pipes.
The orientation of units is unique because centralising the support system to the axis of the pinwheel enables each unit to have windows on at least three sides, yielding wide and sweeping views of the city.
Watch the Talk with Dror Benshetrit
Talks
• Duration: 00:36:13
•
23 Aug 11