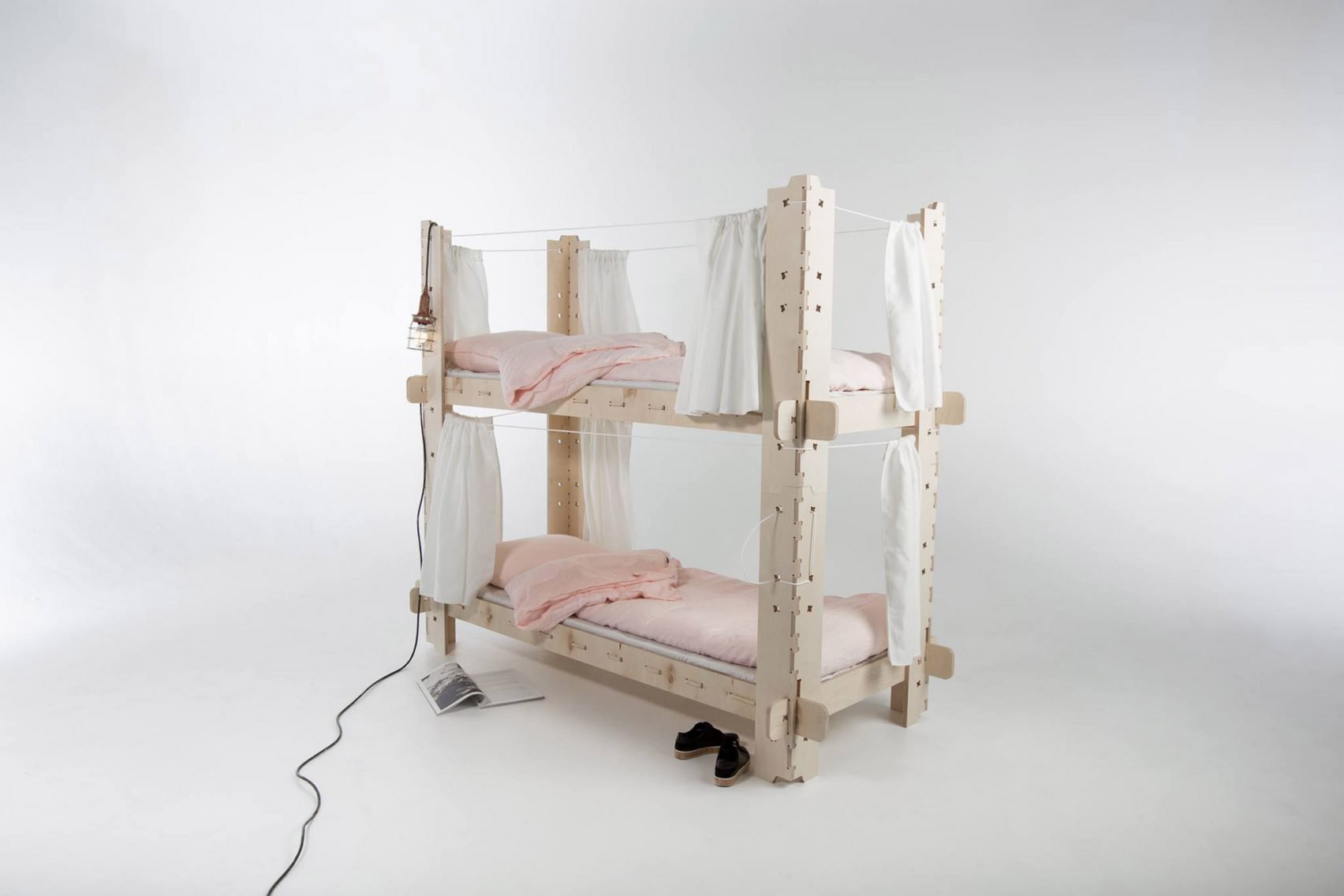 According to The Economist, the number of natural disasters worldwide has more than quadrupled to around 400 a year since 1970, and – with Hurricanes Harvey and Irma having just torn through the United States – it's a trend that shows no signs of letting up. Those affected often lose many of their personal belongings or even their entire homes, and adding to this growing displacement of people and families is the ongoing global refugee crisis. In an effort to combat this issue, a group of students from Finland's Lahti University of Applied Sciences have designed a range of temporary furniture pieces called Rehome.
Students from the school's Institute of Design were assigned to develop provisional tools for people who have to abruptly vacate their homes without their belongings. They were tasked with identifying the most urgent of human needs. Once they had done so, sleeping arrangements, privacy, and social interaction became the primary functions of the products they built.
"The main idea behind Rehome was to design temporary products that could provide an answer to humans' primary needs when suddenly rehoused," Iida Nordgren, one of the students involved in the project, explained to Dezeen.
"The furniture designed within Rehome can be manufactured automatically with the lowest costs possible. For example, a cardboard bed can be manufactured at around 3500 pieces in one hour – and no tools are required for assembling."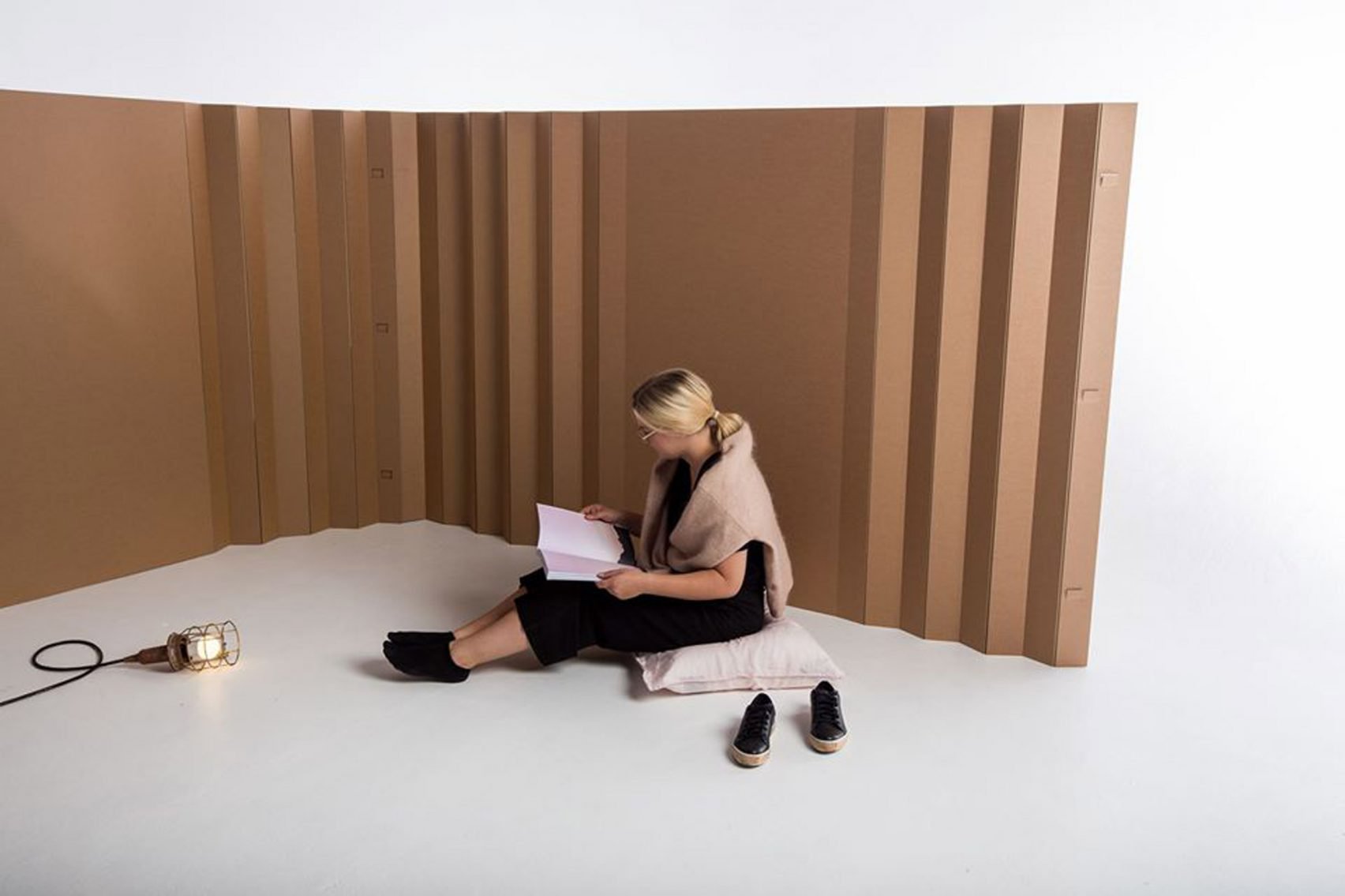 Using low-cost materials like plywood and cardboard, the design students also opted for a slotting-in method of assembly, meaning the structures can be easily put together and just as simply taken apart.
Included in the Rehome collection is a privacy screen – which can be stretched out lengthways and widthways depending on the space – space dividers (one of which can also be used for storage, stackable beds, adaptable cots, a plywood bunk bed, and even a dining table and set of stools.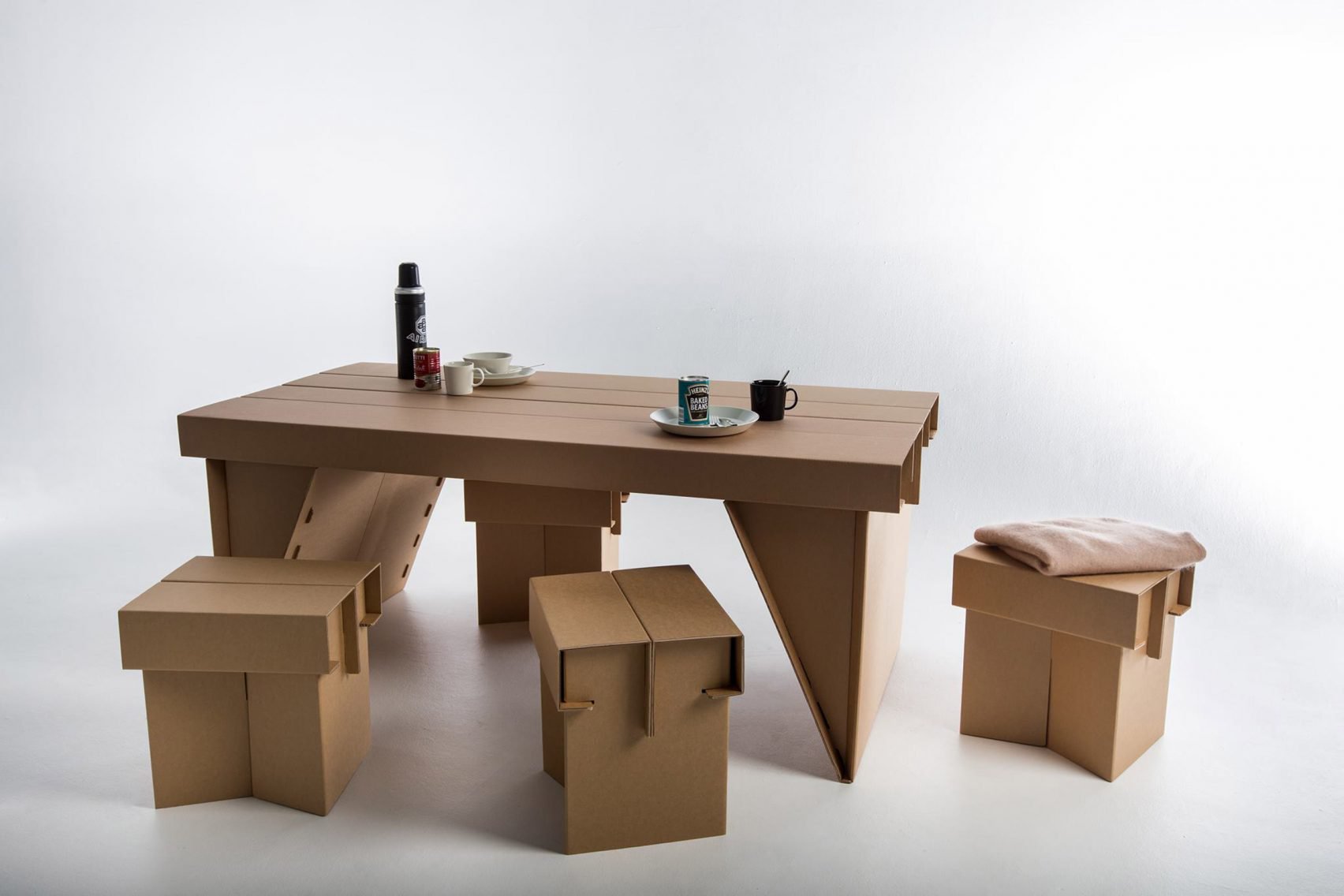 The 10 pieces were on show at this year's Helsinki Design Week, which concluded last week, and while they were created with displacement in mind, their designers also believe they could be made use of at outdoor festivals and campsites.