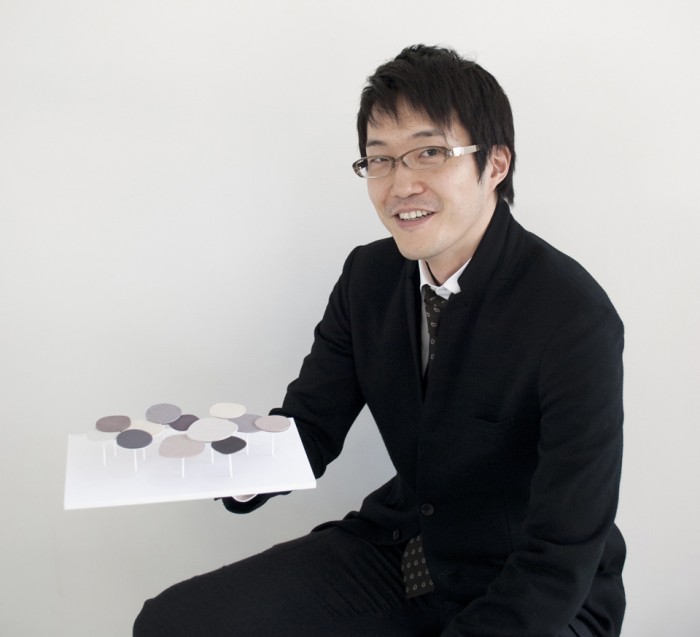 Nendo's latest installation, an impression of a floating landscape, takes its cue from a traditional Japanese rock garden.
The Japanese desgin studio is collaborating with Caesarstone to design the "Stone Garden" for the Interior Design Show in Toronto, Canada. The installation uses a variety of Caesarstone colours to create an installation of table-like surfaces reflecting the minimalistic beauty Nendo is known for.
Stone Garden is made up of a series of tables, carried by a simple metal rod, which overlap to reveal a Japanese rock garden illusion.
The installation explores the boundary between furniture and non-furniture. Tables that aren't quite tables form a cluster, creating a new kind of ground surface like a garden floating in the universe, far beyond the scale of individual tables, says Oki Sato, founder and chief designer of Nendo.
The collaboration sees an installation providing a platform for cutting-edge design, while effortlessly displaying beauty and functionality.
"Stone Garden" will be on display at the Interior Design Show in Toronto, Canada from 24 to 27 January 2013.