The Salmon Eye floating pavilion, which opened in Norway towards the end of 2022, aims to encourage guests to acknowledge the significance of the ocean as a crucial food supply, educating them on seafood practices, and presenting an outline of what the future standards of aquaculture may entail.
Third-generation family-run salmon-farming operation Eide Fjordbruk wanted to create a space that was both dedicated to the owner's late father and fulfilled its mission to educate people about sustainable fishing practices. So, in 2019, the company commissioned Danish exhibition designers Kvorning Design & Communication to create the conceptual space.
The 25-metre-long centre is accessible only by ferry, as it is located off the shore of Hardangerfjord, one of Eide Fjordbruk's primary sources and the second-largest fjord in Norway. The underwater basement, ground floor and first floor are connected by a spiral staircase, and accommodate a kitchen, a cinema and various other immersive spaces that weave through the curved interior where programmes and screenings about the sustainable salmon-farming industry are shown to visitors.
As the name suggests, the design of the pavilion was inspired by a fish eye, hence the spherical shape and singular hole at the top. The structure's exterior is covered in 9 500 stainless-steel plates intended to imitate the shiny scales of a salmon. To keep the structure in place, Kvorning Design & Communication positioned heavy ballast on the ground floor. 'My hope is that Salmon Eye will become the place that inspires people, whether it's the architecture or the experiences we offer inside,' said Sebastian Torjusen, CEO of Salmon Eye.
This side-project of Eide Fjordbruk is part of the company's passion and dedication to more sustainable fishing practices. As the first fish-farming company to produce carbon-neutral salmon and to introduce all-electric boats and facilities, Eide Fjordbruk is hoping to encourage farming that has no negative impact on the environment or climate.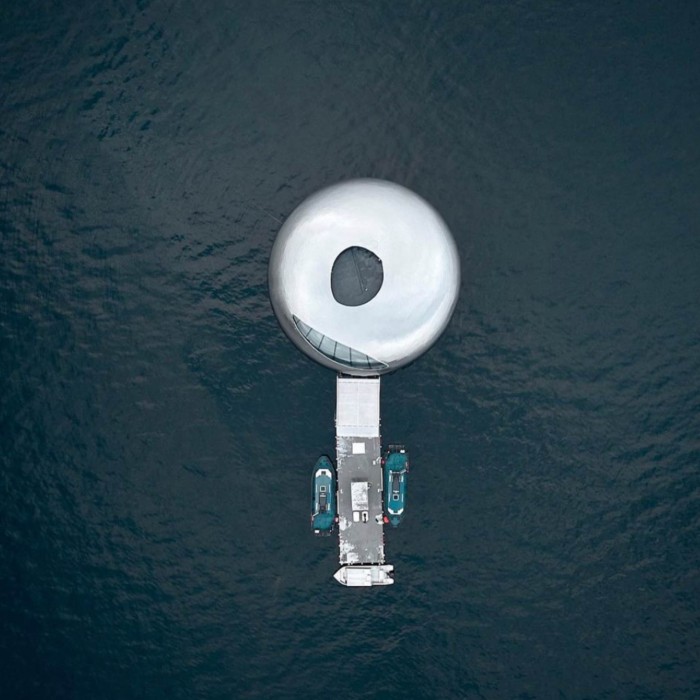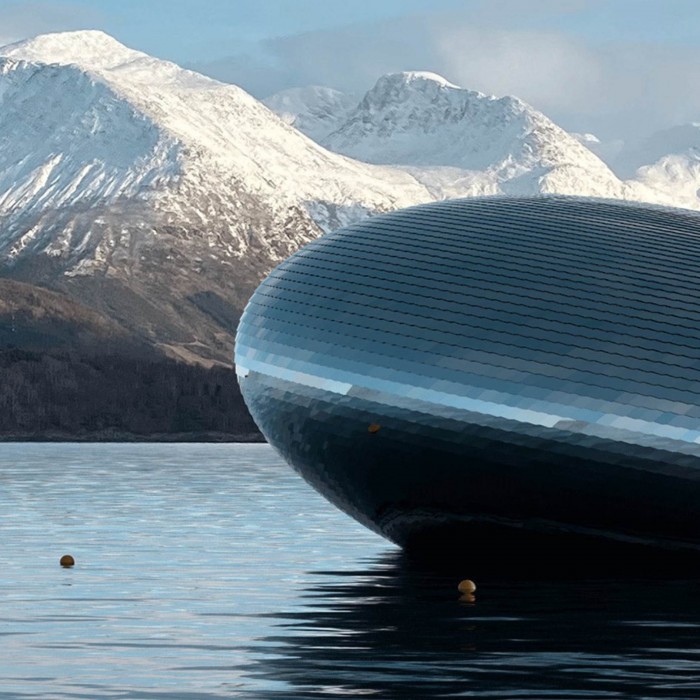 Read more
Photographs: Salmoneye.