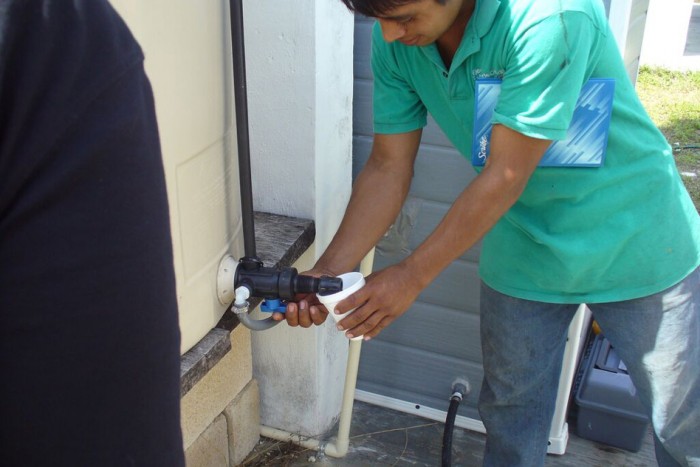 A villager uses MIT's solar powered system. Picture courtesy of MIT
For over two years residents deep in the jungles in the Mexican village of La Mancalona have been using solar technology designed by MIT to produce clean drinking water. Researchers have since published a report on the feasibility of the innovation after training the villagers to properly run and maintain the self-sustaining water purification system.
The village is predominantly made up of subsistence farmers so readily accessible, low-cost, sustainable water is paramount to the success of the 450 villagers.
"We're using MIT intellect to produce technology systems that are of the highest quality, and we can train people to use them, and change the culture down in these poor communities," says Steven Dubowsky, a professor emeritus of mechanical engineering at MIT. "This is a whole new paradigm for providing clean water for people in need."
The system uses two solar panels that convert sunlight into electricity, powering the pumps responsible for the filtration process called reverse osmosis. The method produces about 1 000 litres of purified water per day. Those trained to operate the device become community operators who then sell the water to the community at a reasonable price.
MIT researcher Huda Elasaad says the community sells the water for five pesos per 20-litre bottle. The community reaps a profit of about 49 000 pesos per year. These profits are reinvested into the maintenance of the system and other community developments.
"Before, they couldn't afford clean water, but they could afford soda, which was actually cheaper than bottled water in that village," Elasaad says. "Now we see a shift: These children are drinking more water and becoming more healthy and hydrated."