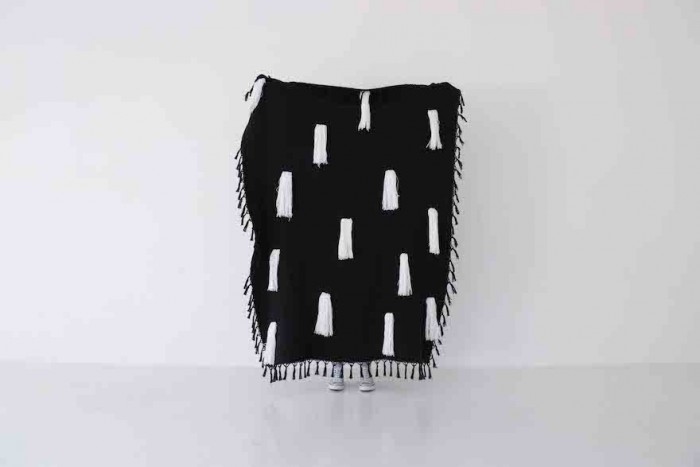 At this year's Design Indaba Conference, each speaker was gifted with a beautiful, entirely unique SMTNG GOOD blanket. The 100% cotton, jacquard woven blankets with hand-stitched embroidery drew mass crowd attention and admiration.
Owner of SMTNG GOOD, Zydia Botes started her career studying fashion in Johannesburg. Wanting to apply both the right and left sides of her brain, Botes found herself focusing on the business of fashion and eventually in the role of product developer.
Speaking about her business and how she came about making these blankets, Botes mentions that she saw a similar concept abroad.
"At first, I thought to approach them to become a South African agent for their brand. But then after doing some research, I realised that there is a very obvious gap in the market for a contemporary South African version," she says.
"I've always enjoyed creating…It has always been a life goal of mine to become an entrepreneur, and I am so excited to finally be in this space."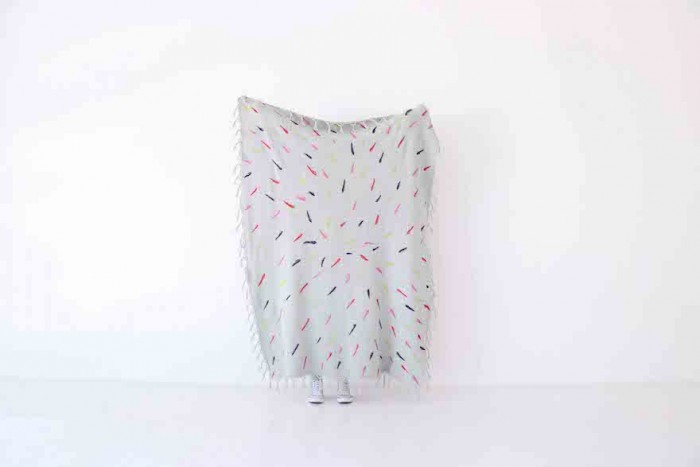 Botes started her entrepreneurial journey by approaching some of her favourite South African female illustrators. These include Renée Rossouw and Tammy Joubert who are both Design Indaba alumni, Fran Labuschagne, Janet Lightbody, Maggie De Vos and Karabo Poppy Moletsane whose work you can see in French musician Jain's hit song Makeba.
She mentions that when she first approached the artists, the idea of creating these blankets was merely a concept. She says "I was surprised by the incredible feedback, all of them said yes and that is how the artist-designed jacquard range was born."
It was important for Botes to create sustainable and ethically produced products.
The fibres for the blankets come from local farms. She says: "I wanted every aspect of the project to be Proudly South African, to invest in South African resources and simultaneously contribute to growing the economy."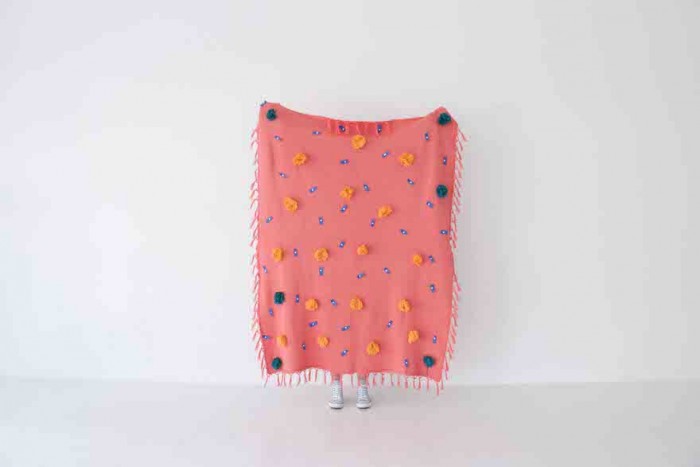 Not only are these blankets made in a sustainable and ethical manner, but the people behind these creations are an all-female team.
Botes says: "I just love the vibe when we woman-up. Supporting women in art is a very significant part of the of the project. A percentage of all sales are payable to the relevant artists on a royalty-based agreement, so in essence we are growing together."
Speaking about the blankets gifted to the Design Indaba speakers she says: "Each piece represents a deeper meaning, and the user should be mindful of what each blanket represents."
An explanation of the blankets' meaning and representation is accompanied with the blanket upon purchase.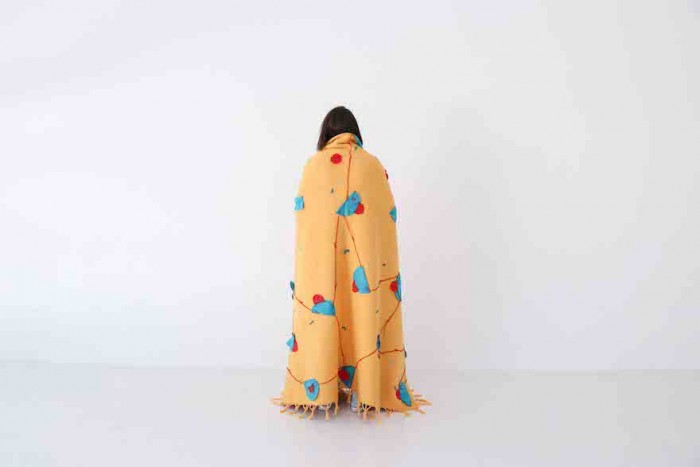 For their latest collection SMTNG GOOD in collaboration with Serati Ltd have created a cotton candy/liquorice inspired line. Botes says: "Ditiro Mashigo (owner of Serati) & I felt called to experiment. We created a tactile range with the intent of evoking the spirit of love, joy, peace and nostalgia. Each style is entirely unique with only a few editions available to order".
Some of the blankets our speakers received:
The blanket worn by Neil Harbisson (left) is tiltled Millenial by Karabo Poppy Moletsane. The blanket worn by Moon Ribas (right) is titled Like Children Do by Fran Labuschagne.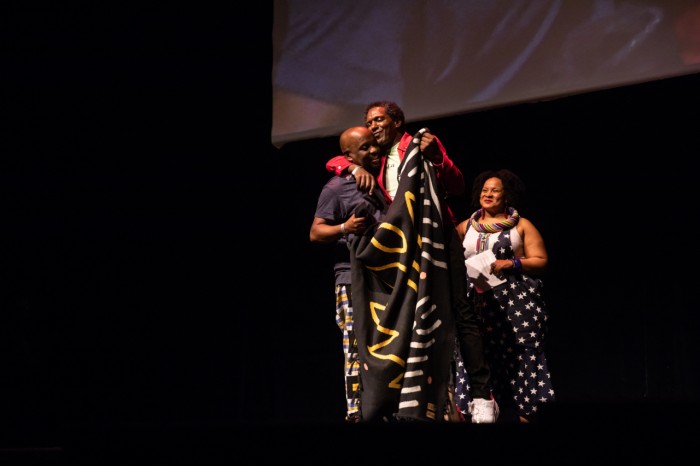 The blanket worn by Lemn Sissay is titled Bos by Maggie De Vos.
The blanket worn by Adebayo Oke-Lawal is titled That One Summer by Design Indaba alumnus Tammy Joubert.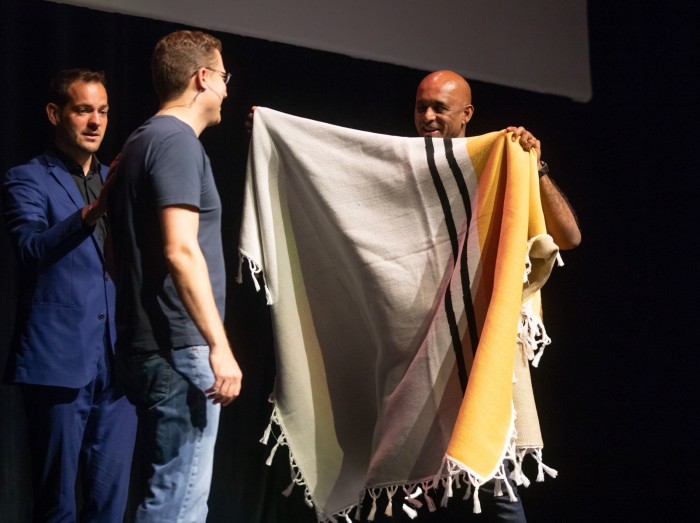 The blanket gifted to Keenan Wyrobek is titled Endless Summer by Janet Lightbody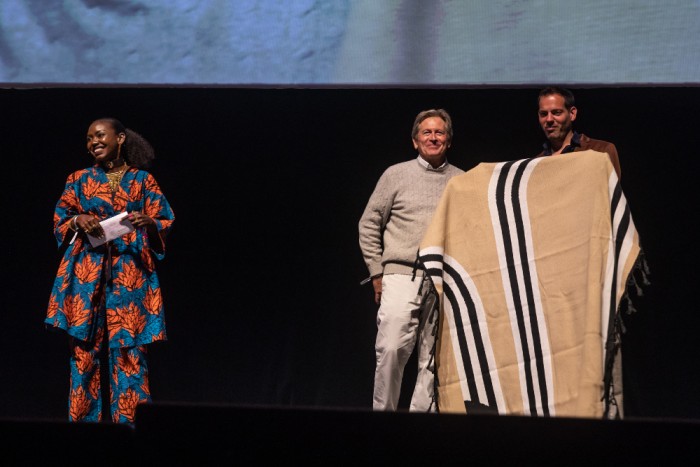 The blanket gifted to John Pawson (back) is titled Love Run by Design Indaba alumnus Renee Rossouw.
The SMTNG GOOD blankets are available for purchase on the company's website.