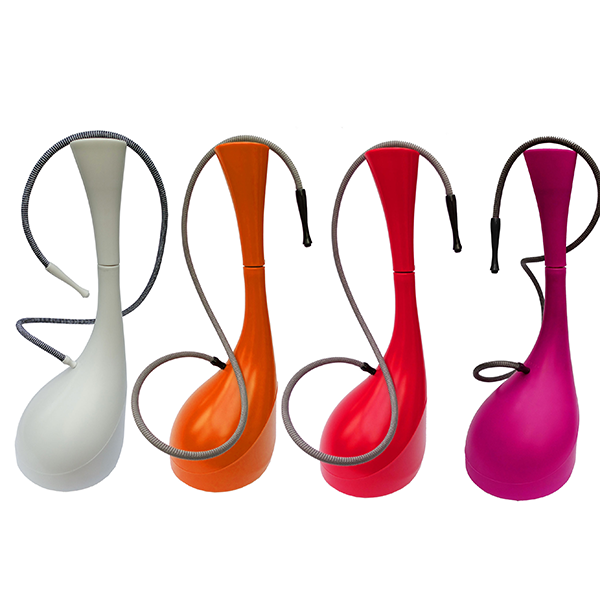 Airdiem Disco Pipe by Hicham Lahlou.
Industrial and product designer Hicham Lahlou, who was born and lives in Morocco, has reinvented the traditional hookah pipe by streamlining its design and making it out of recyclable polyethylene.
He studied in Paris at the Académie Charpentier and was awarded a diploma in interior design 1995. In his role as an interior designer, and industrial designer, he is focused on the mixing of cultures: inspired by craft and civilisations but without the 'ethnic and folk' label, creating new generations of products.
Airdiem, the world's leading manufacturer of today's narghiles, and its team of designers has brought a totally new approach to a product that has a history of more than 500 years old. Lahlou believes that redesigning objects with a strong cultural connection is only justified if the reimagined design is "relevant and brings novelty, freshness... otherwise, it ends up being redundant and standardised".
His design of the Disco Pipe is a case and point. It is radically different from a traditional hookah with its ovoid and offbeat form, achieved using rotational moulding; it also sports futuristic pop colours.
The Disco Pipe was on display as part of the Africa is Now exhibition at Design Indaba Expo under the theme Africa is Tradition Reinvented.