Representing the epitome of style, elegance and beauty in technology, Stefano Giovannoni has designed what is expected to be a new fleet of high-performance mobile devices.
Italian industrial designer Stefano Giovannoni has collaborated with China's leading global provider of telecommunications equipment ZET to develop the Z5 Nubia smartphone.
Boasting a 5-inch screen with 1 920 x 1 080-pixel resolution and making use of a Qualcomm 1.5GHz quad-core processor, the Z5 is ahead of its time in capabilities and is the perfect smartphone to ensure its user is techno-savvy and ahead of the android revolution.
The Z5 Nubia further offers 2GB of RAM on top of a 32GB internal storage space, allowing the freedom of using the device to its full potential without the dread of needing to delete apps or personal items.
Giovannoni has designed the smartphone in two styles - an aluminium version for competitive pricing and a titanium version for those wishing to splash out on latest technologies.
The Z5 Nubia was presented at the China Millennium Monument of Beijing earlier this year.
Watch the Trailer with Stefano Giovannoni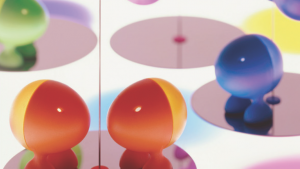 Trailers
• Duration: 00:01:22
•
9 Jul 15