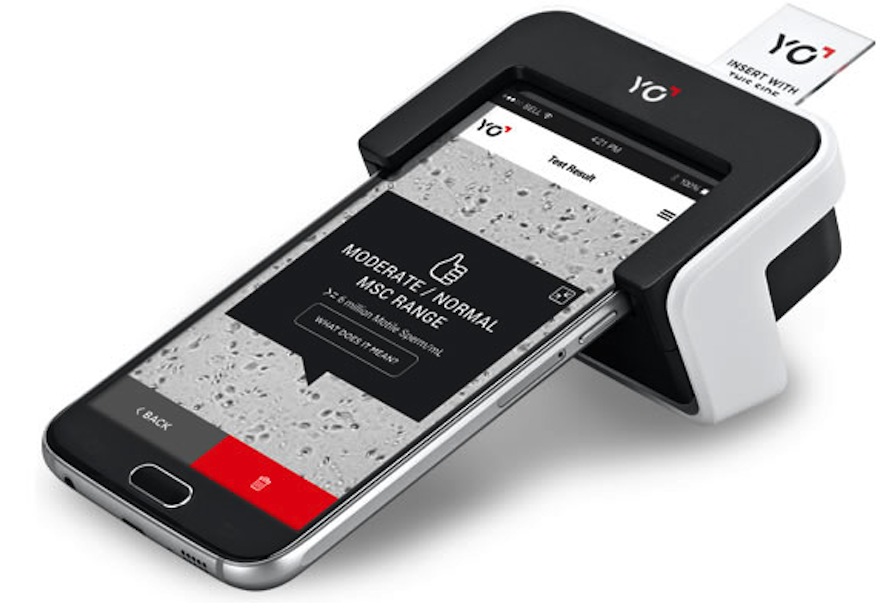 There are about 13 contraceptive methods available for women and, excluding the yet to be made available male contraceptive pill, only two for men. For decades, the burden of sexual and reproductive responsibility has mainly been placed on women.
The YO Home Sperm Test – is using smartphone technology to shift some of the reproduction onus onto men.
Developed and manufactured by Medical Electronic Systems, the YO Home Sperm Test is the first home male fertility test. Powered by a smartphone and a supporting interactive app, it uses the phone camera to read and display data.
The accompanying app interprets the results and also provides some tongue-in-cheek sperm 'trivia' to lighten the mood while waiting for them.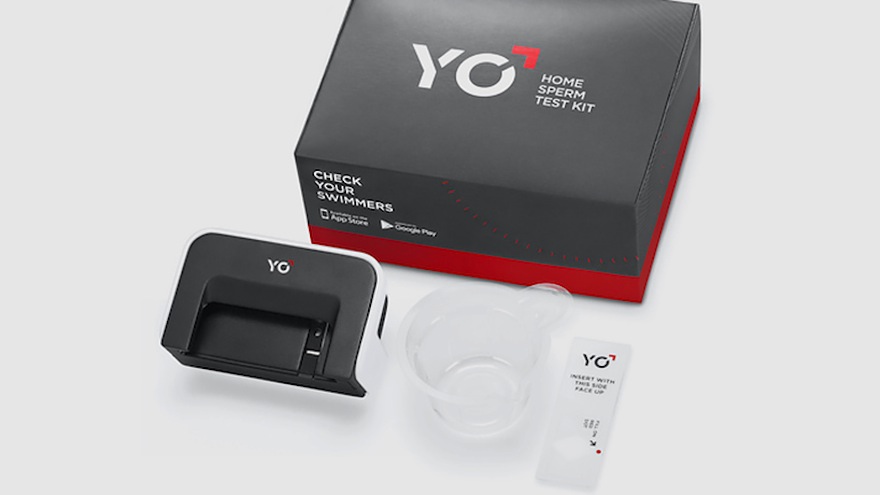 It uses a clip-on mini microscope that users attach to the top of their phone to access the phone's light, focus and recording capabilities. A slide prepared with the user's specimen is then inserted into the clip and after two minutes, the moving sperm becomes visible in an on-screen video and a minute later the YO app delivers immediate, easy-to-understand and accurate results.
The device also offers a motility assessment in addition to a sperm count.
"Extensive testing has been performed on the YO Home Sperm Test—over four years to be exact," Marcia Deutsch, CEO of Medical Electronic Systems told Fit Pregnancy. "The technology is able to read the sperm sample 99 percent of the time, as long as the instructions are followed. [If it can read the test] the results are more than 97 percent accurate based on FDA studies of 316 participants."