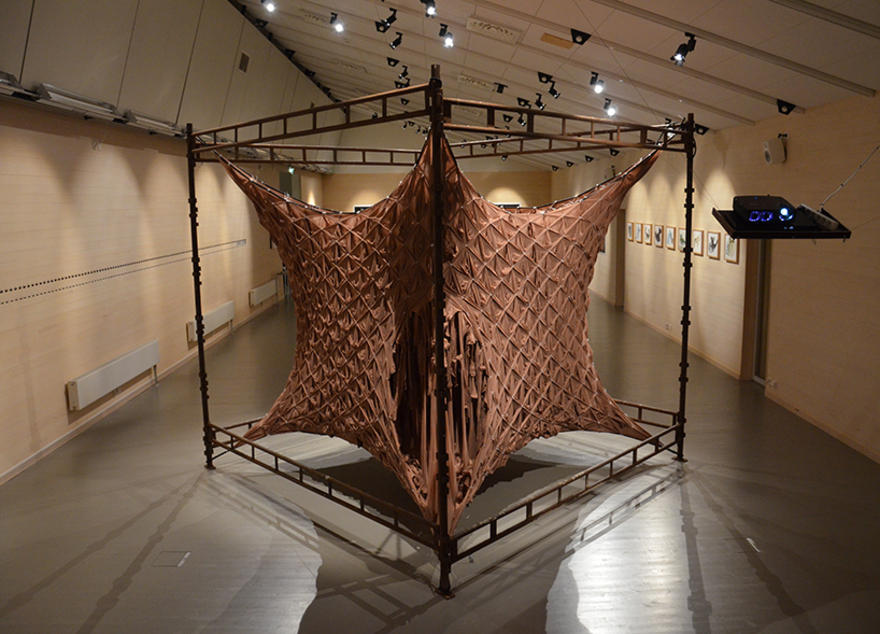 A new sculpture from London-based design firm NEON called 'SKIN' or the Inhabitable Sculpture, is causing quite the stir in Finland. Made up of 1800 pairs of nylon tights, arranged so that they form six identical sides, the vast structure has a slit-like opening that allows people to actually enter it. Entry into the enclosed, elasticized space is meant to evoke an intimate sensation of walking through flesh; a subtle critique on what the designers see as a developer-driven efficiency of architecture that often places money above aspects of human livability.
"As the regeneration of our cities becomes ever more 'developer-led', architecture has become increasingly 'efficient' in order to maximise the financial returns on investment,' NEON director Mark Nixon told Designboom. "Buildings are designed according to strict guidelines and minimum dimensions, wall thicknesses are reduced in depth and in terms of their ornamentation. The human experience has become severely neglected in the design conversation. This architectural approach is highly prevalent in Finland which was a heavy adopter of 'functionalism'."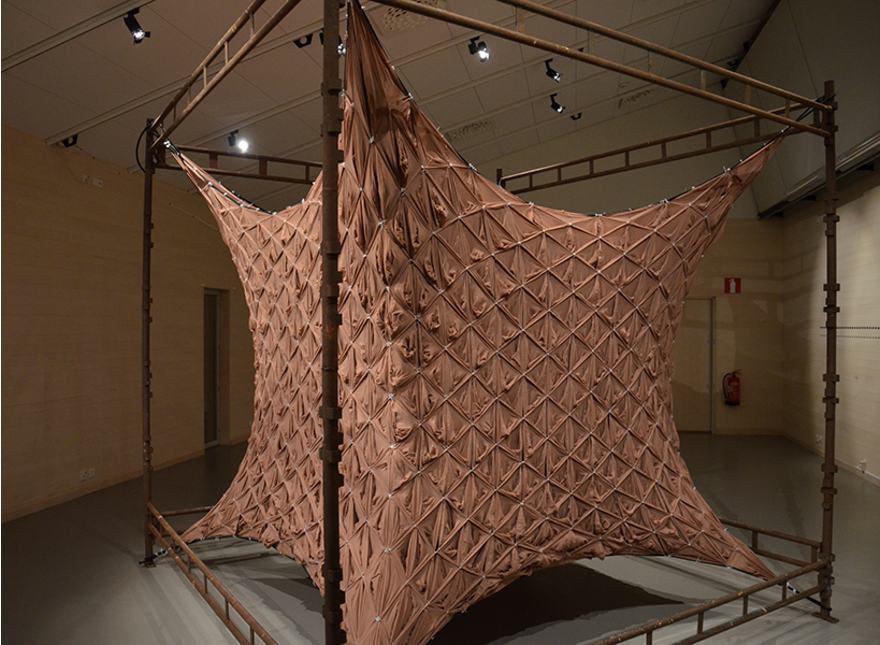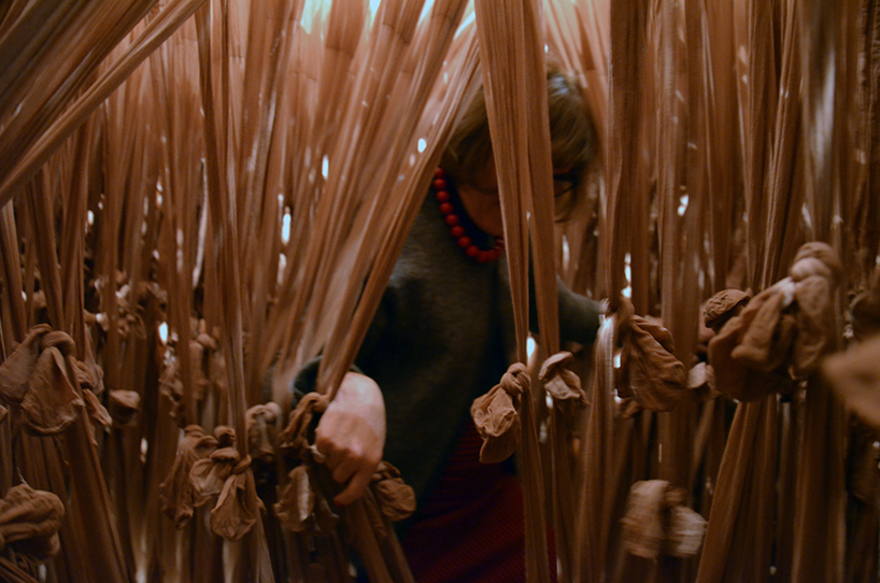 The sculpture aims to prioritise the human body above all other design parameters, imitating the aesthetic of human flesh. Engagement within the sculpture is intended to create a sense of immersion. The inhabitant loses all sense of where their body ends and where the architecture begins, stimulating a sense of being physically and emotionally present in a world where technology and architecture continue to infringe upon our sense of personal space.
While SKIN was presented as part of the '5 Islands' exhibition at the Archipelago Centre in Korpostrom, Finland - where it will remain until April 2017 - NEON is also currently engaged in a number of exciting public art projects that will see their work take on a larger, permanent and more ambitious scale than ever before.