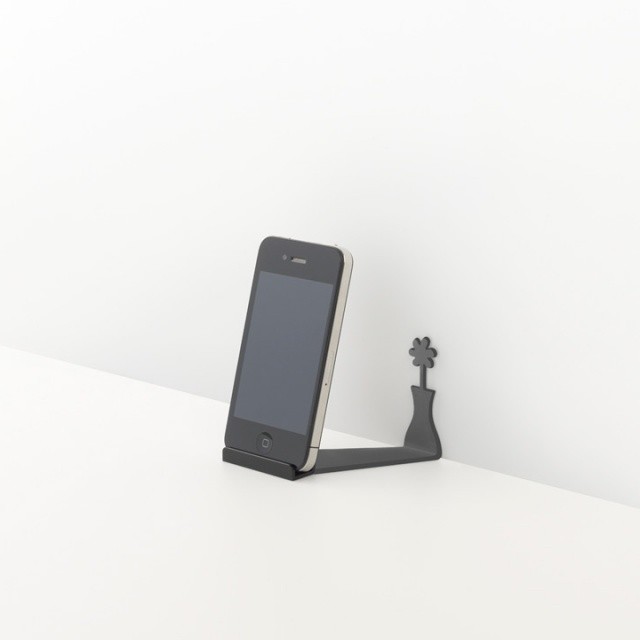 Nendo's designed a new iPhone and iPad stand for electronics company Elecom.
The "Shadowstand" is a stand for smartphones and tablet computers. It takes its name from the fact that it look like the shadow cast by a single flower in a stand.
Playing with the illusion of presence and absence, the Shadowstand abstractly imitates the shadows created by light shone on an object.
All photos: Hiroshi Iwasaki.