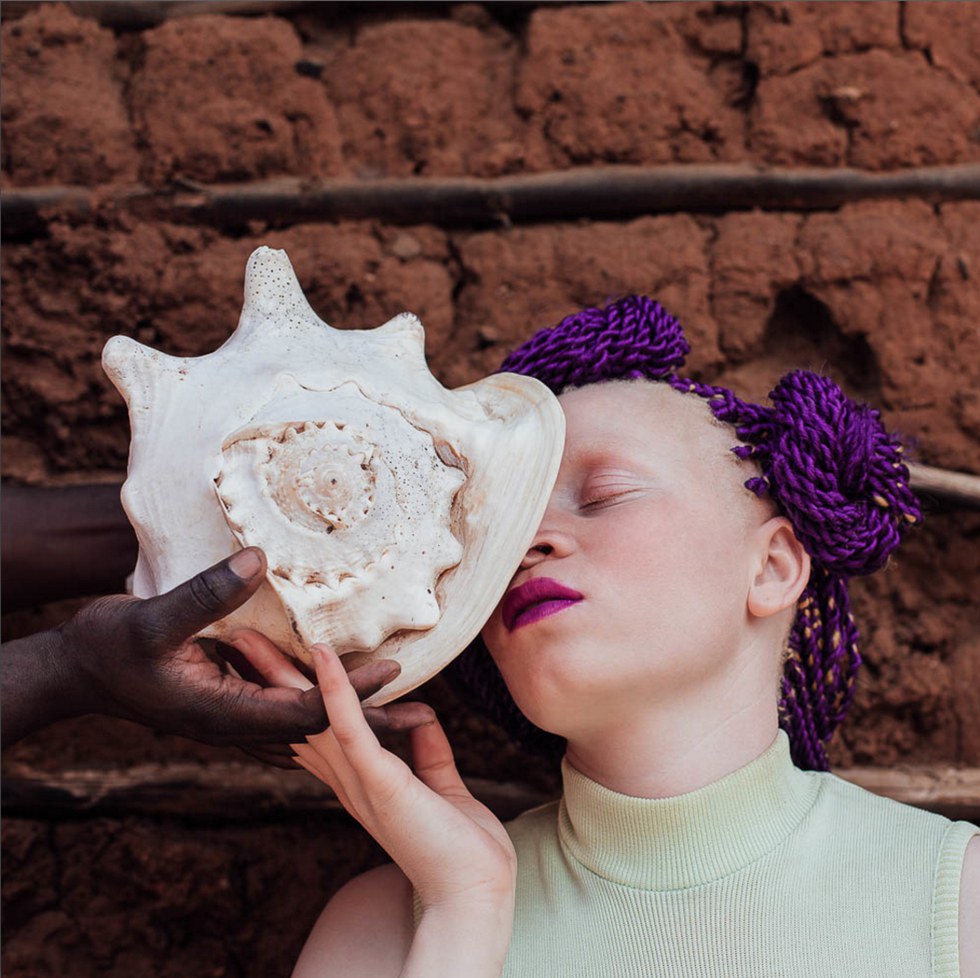 Self-taught Ugandan-born, Kenya-based photographer, Sarah Waiswa, has a strong interest in the exploration of African identity. It was this curiosity that led her to abandon a job in the corporate world in favour of pursuing a career in photography.
Using her imagery to illustrate the various social issues affecting the continent, Waiswa felt compelled to address Africa's relationship with albinism after reading an online article that detailed the atrocities that people with the condition face in certain regions.
The resulting photo series is called Stranger In a Familiar Land and is a poignant depiction of the isolation and stigma that those with albinism often endure in certain parts of Africa.
Kenya, Tanzania and Malawi are among some of the worst in terms of the treatment and persecution of these individuals, and though Tanzania has the highest prevalence of albinism in the world, a growing black market for body parts, hair and skin used by witchdoctors in potions and charms has lead to a record number of targeted attacks.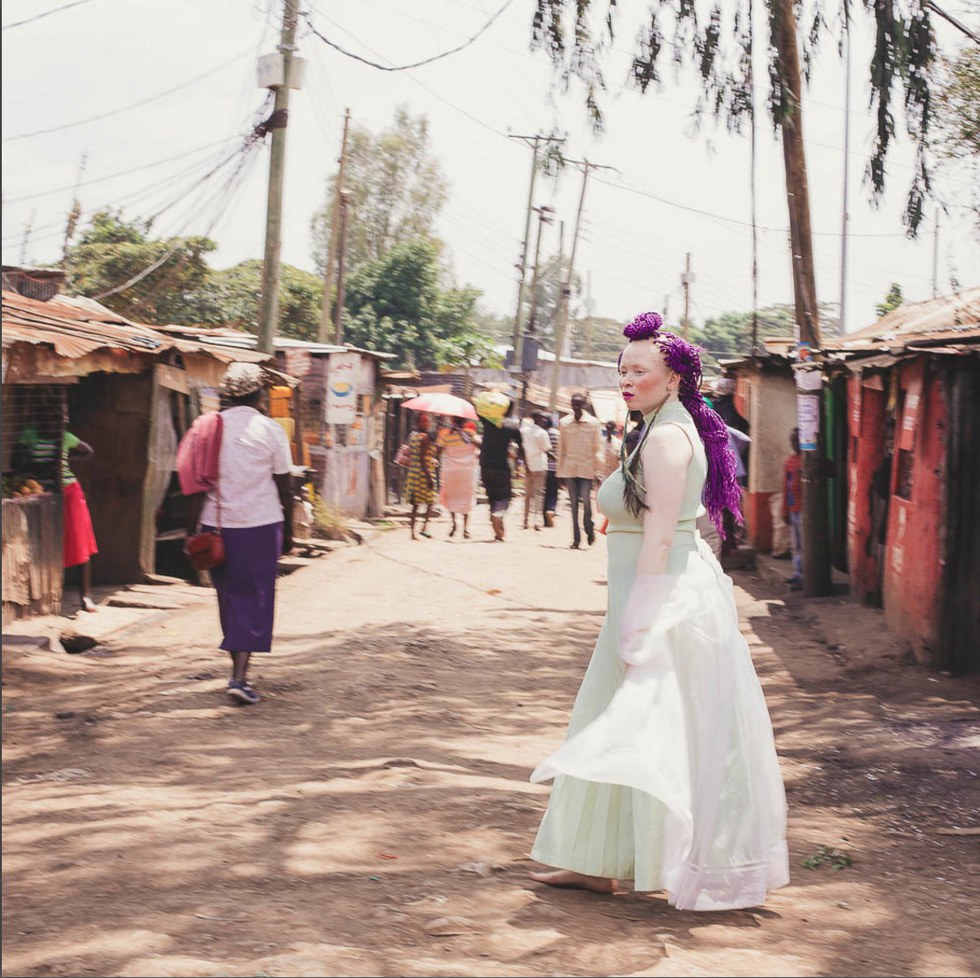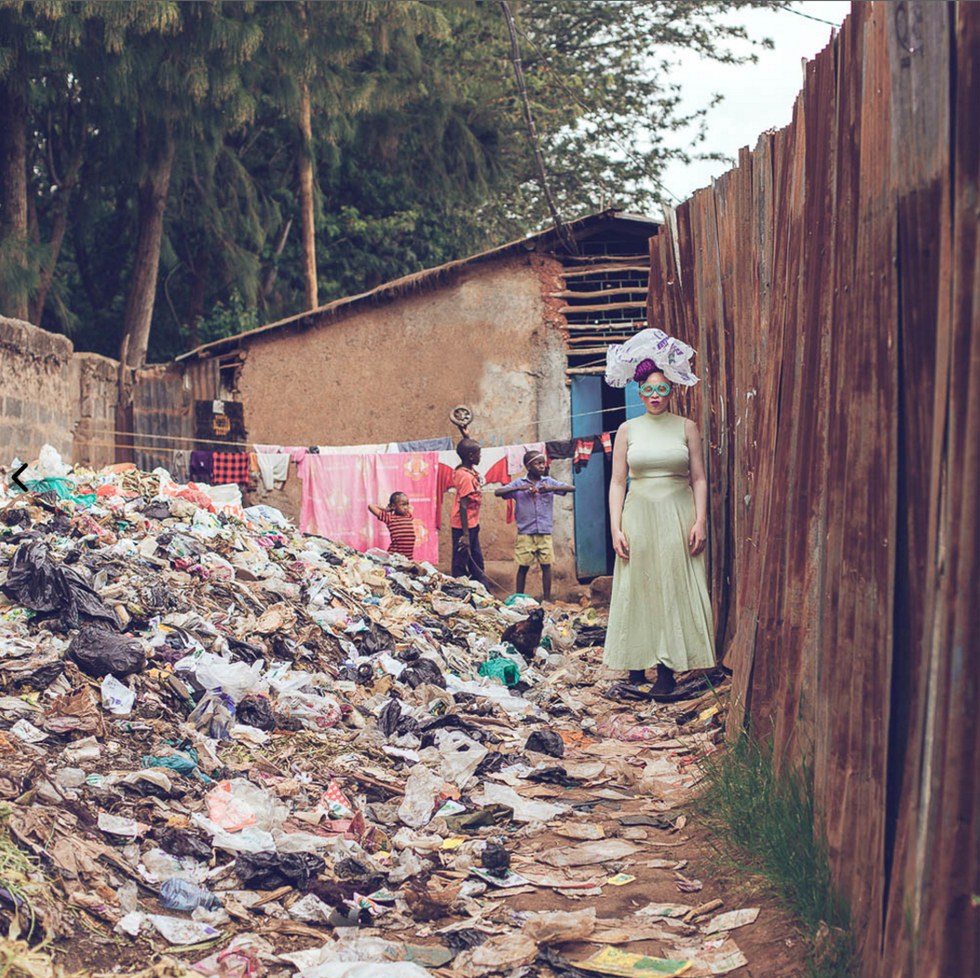 "I believe that their feelings are guided by an ignorance of what albinism is and what causes it," Waiswa explained to me over email. "Often times Africans will tend to relate things they don't understand with curses, witchcraft or sorcery."
Starring model Florence Kisombe and styled and art directed by Ghanaian artist JoJo Abot, Waiswa's imagery in Stranger follows Kisombe as she walks through Nairobi's Kibera, the largest urban slum on the continent.
The double-takes and side-glances from those she walks by are clearly visible in the imagery, but there's also a pervasive sense that those who notice Kisombe – with her distinctive pale skin and long purple braids – are not really seeing her.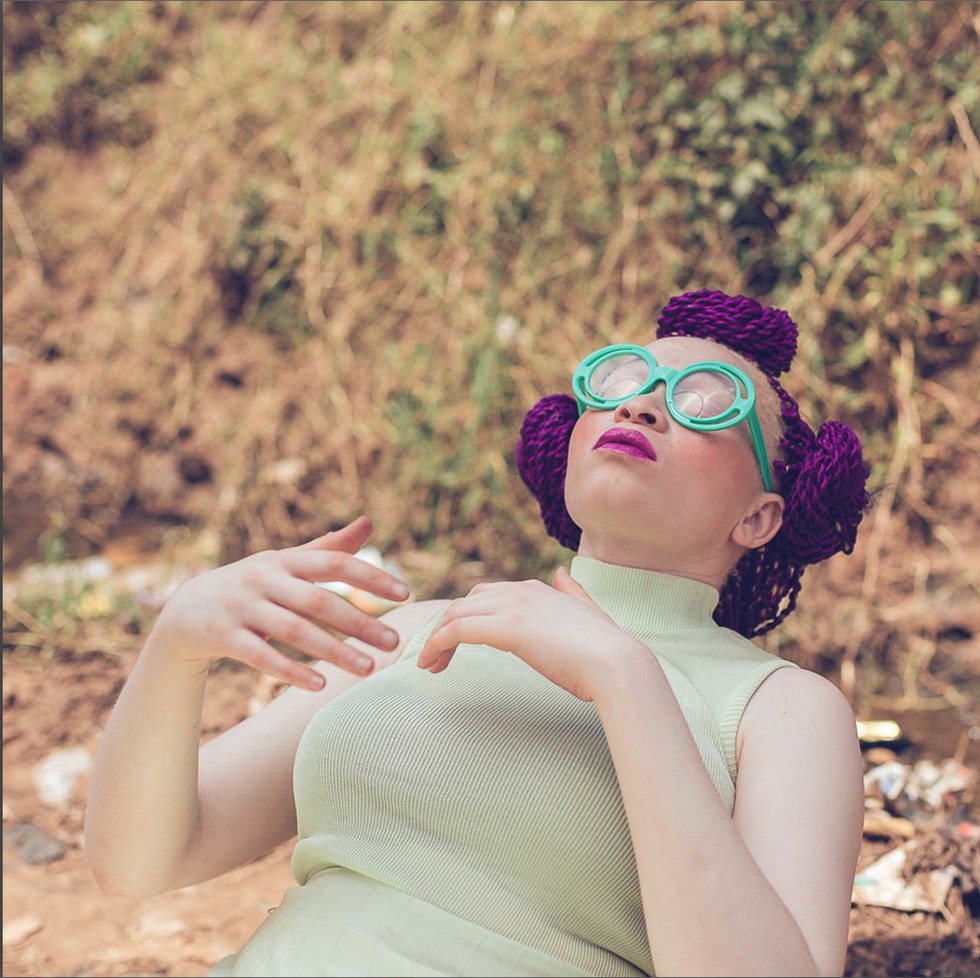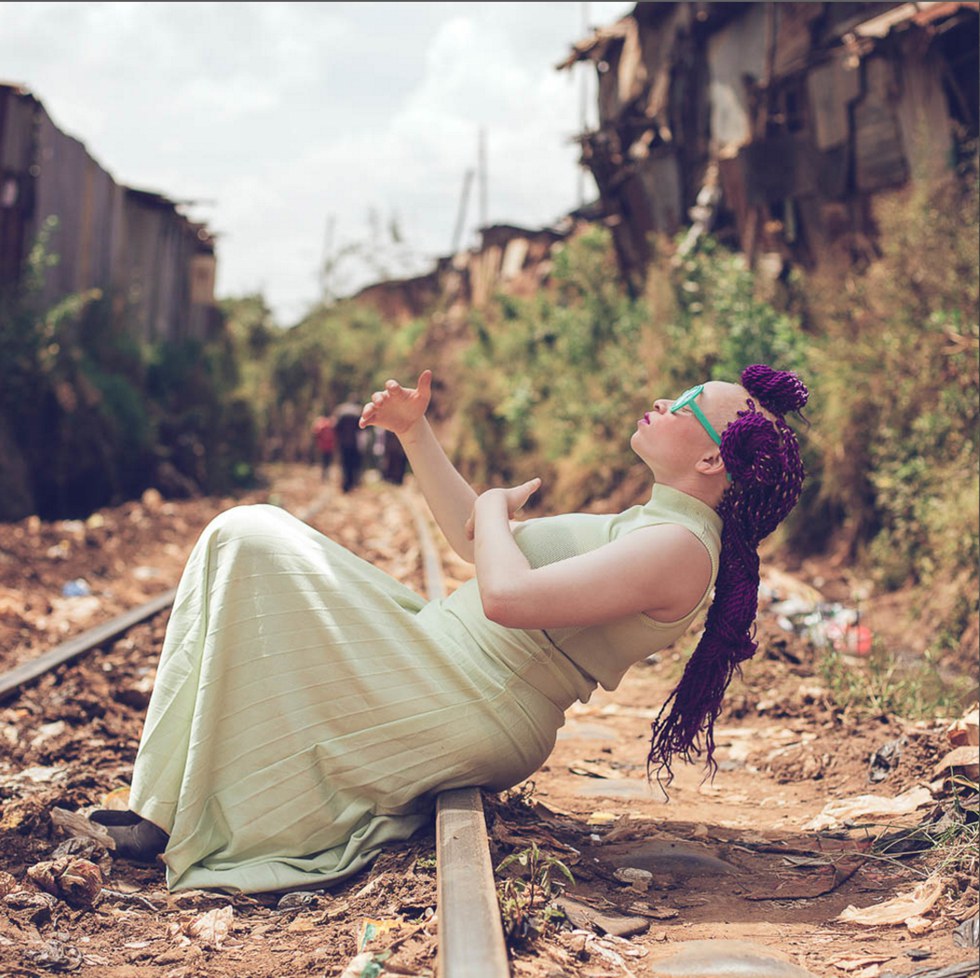 "People fear what they don't understand," Waiswa says of these gawkers. "There were often stares, remarks and comments while we shot." Though she and her team tried their best to not disrupt the space in which they were working, Kisombe's very presence seemed to rouse onlookers. Despite this, Kisombe maintains and exudes an air of dignity and resilience in every image.
In 2016, Waiswa was the recipient of the prestigious Rencontres d'Arles Discovery Award. Chosen because of her striking and impactful work on Stranger In a Familiar Land, the prize was something of an affirmation for Waiswa who, because she came from a more academic than creative background, had long struggled to call herself a photographer. Today, it's a title she proudly owns.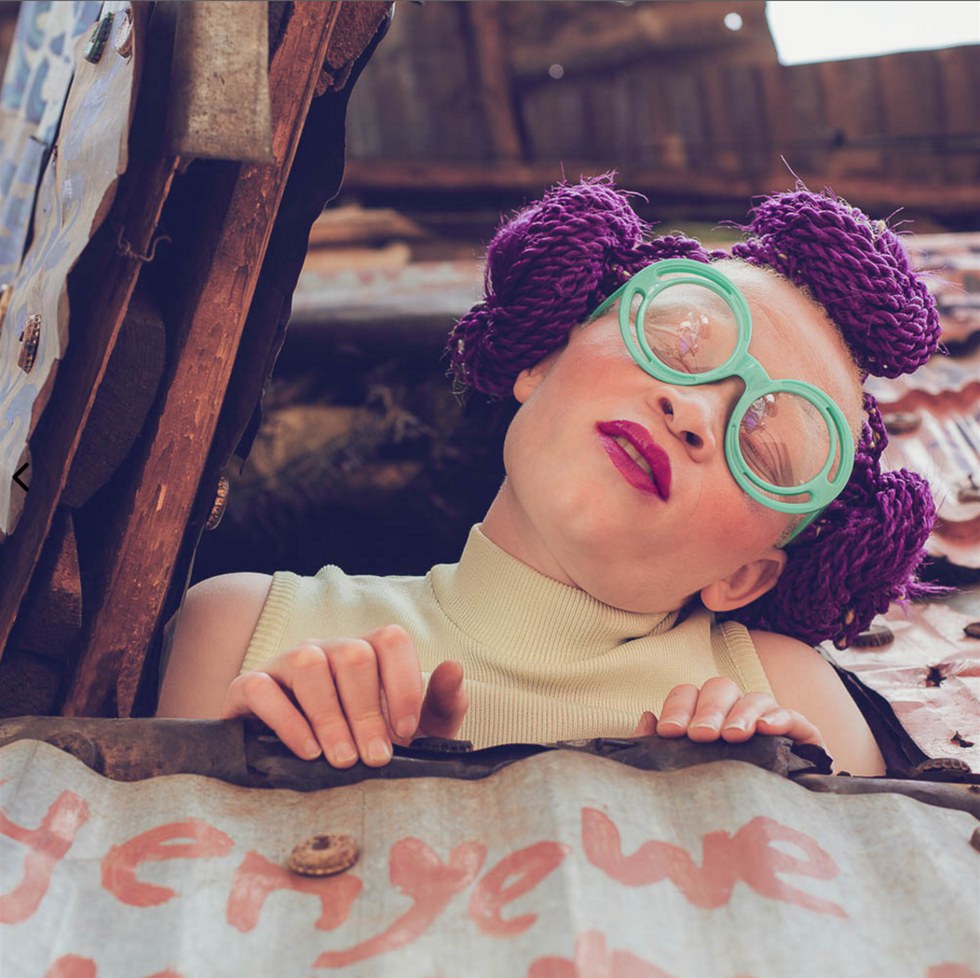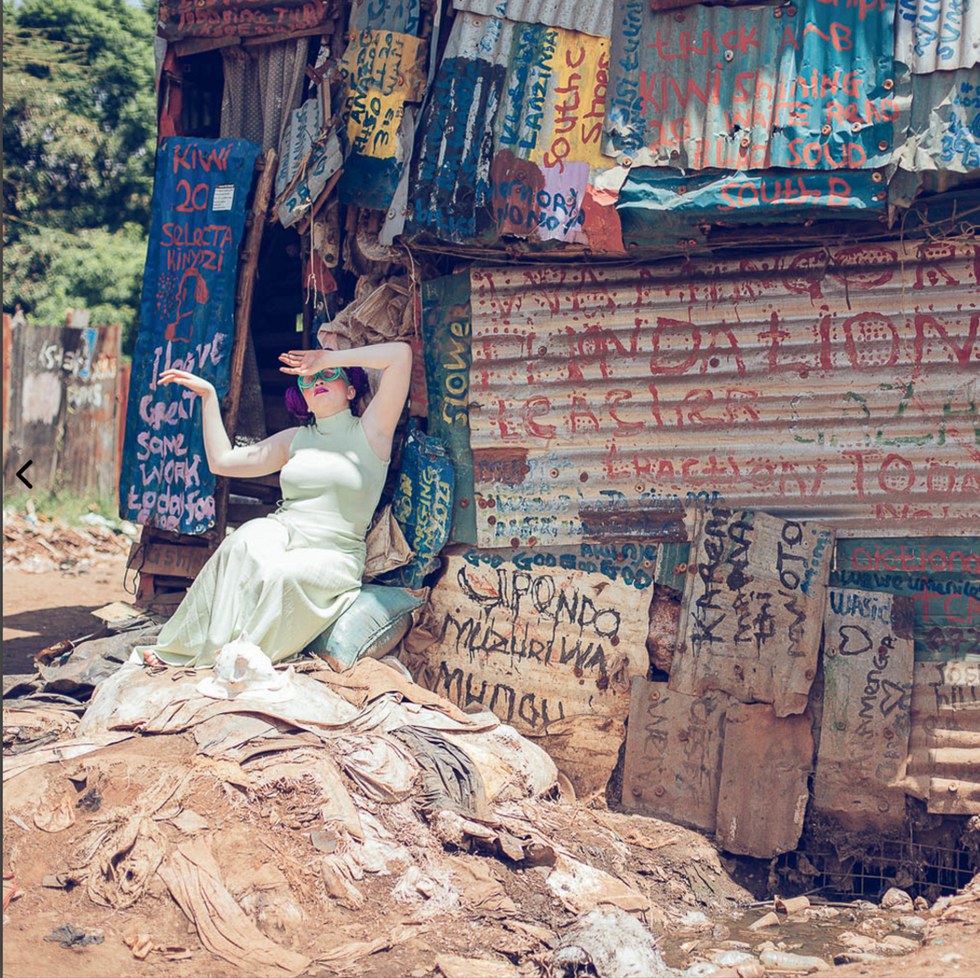 "I think photography has the power to generate conversations about particular subjects in a way that other mediums can't," she says of her work. "I think there is so much discussion about what it means to be African now and for me pictures are a good way of capturing this."
To keep up with Waiswa's work, follow her on Instagram.