The end of the First Stone Project ('Primeira Pedra' in Portuguese), a creative project initiated in Portugal in 2016, has culminated in the opening of a striking exhibition at the Museu Nacional dos Coches in Lisbon. The experimental international research programme, curated by experimentadesign and Guta Moura Guedes, set out to explore the potential of Portuguese stone, but also to place the city of Lisbon at the forefront of cultural production, circulation and consumption at an international level. The project intersects production and design through the development of innovative uses for the types of stone found across Portugal's landscape.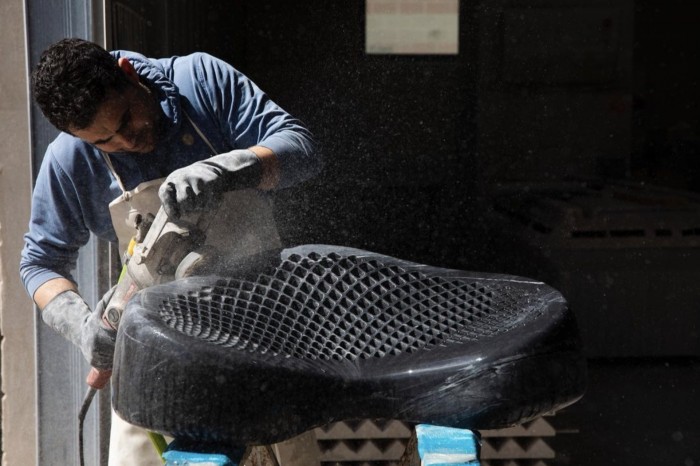 Portugal is home to one of the richest deposits of natural stone in the world: quarried from volcanic and sedimentary rock, it has been used to build some of the world's most famous structures, such as the São Paulo Cathedral.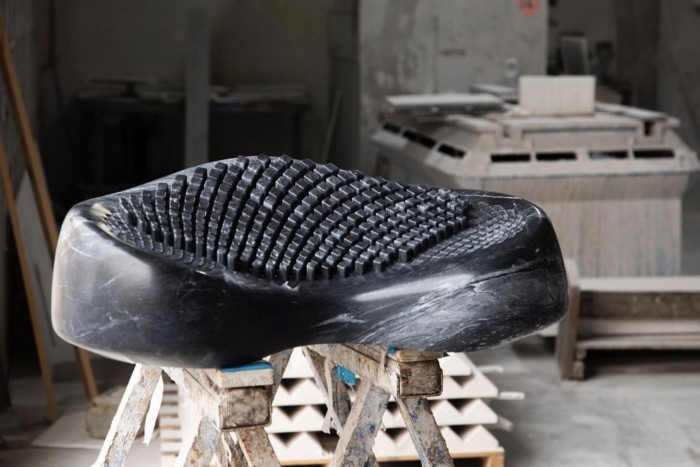 During the past six years, a variety of architects, designers and artists have created works from this versatile, sustainable raw material to communicate to audiences how we can work together to better preserve our natural resources and our planet.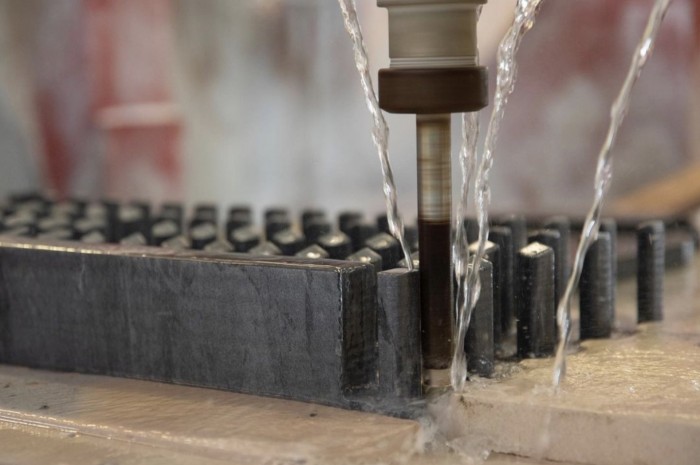 Michel Rojkind and the team at Rojkind Arquitectos took on the challenge of designing something that promotes self-awareness. The result is the mesmerising Yoltic Seat, which is constructed from memory foam and dark rubina marble.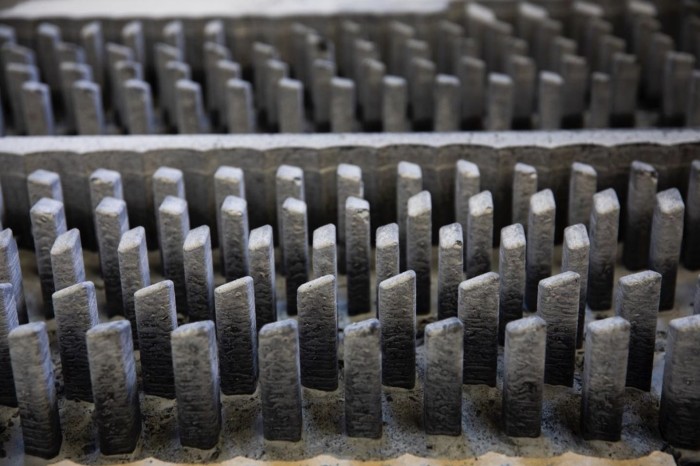 'Yoltic' means 'the one who lives' in Nahuatl, the language of the Aztec people, and the immersive object has been designed to create the best ergonomic position for any body type, elongating the spine and promoting connection with our inner selves through correct posture. This provides the brain with more oxygen, allowing us to relax and sit more comfortably for longer periods of time.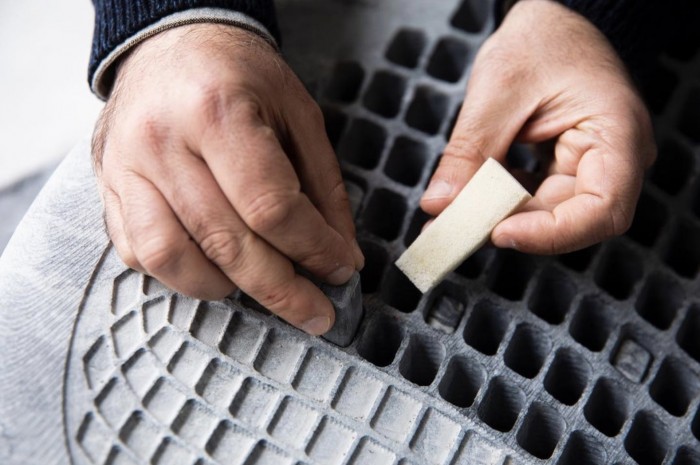 "Starting with the simple act of awareness, we can bring about change within ourselves," Rojkind says. "We begin this with self-awareness, which is the foundation for collective consciousness."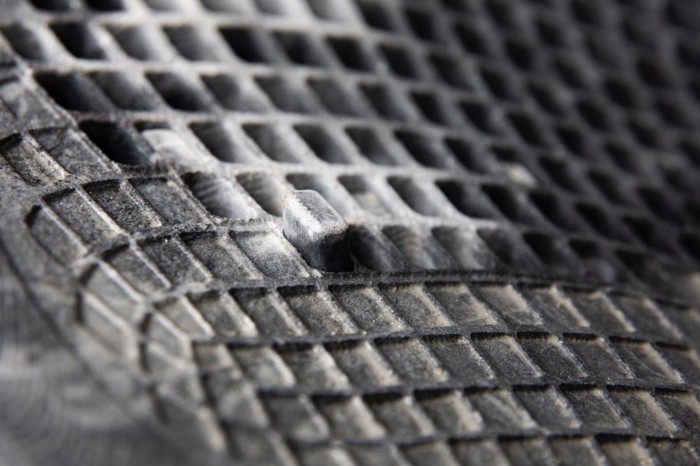 For this exhibition, 74 original works of Portuguese stone were created by 36 artists from 15 countries. Other contributors included Stefan Sagmeister, Ai Weiwei, Philippe Starck, Marina Abramovic, Ronan and Erwan Bouroullec and the Campana Brothers. The project has produced eight exhibitions in New York, São Paolo and Venice, along with three documentaries looking at Portuguese stone from different perspectives.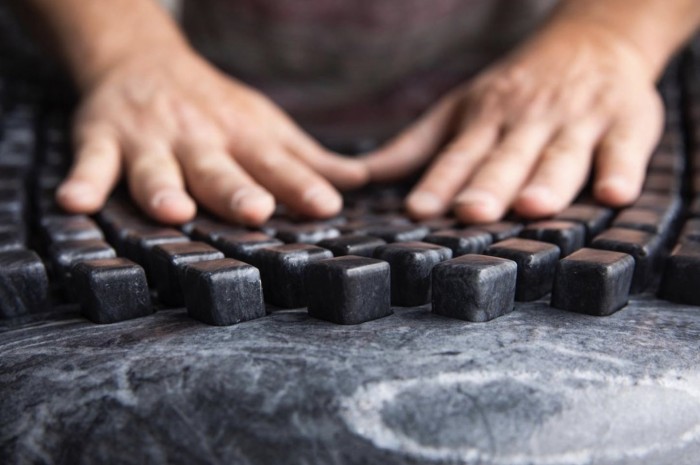 The exhibition "First Stone 2016/2022" can be visited until 25 September.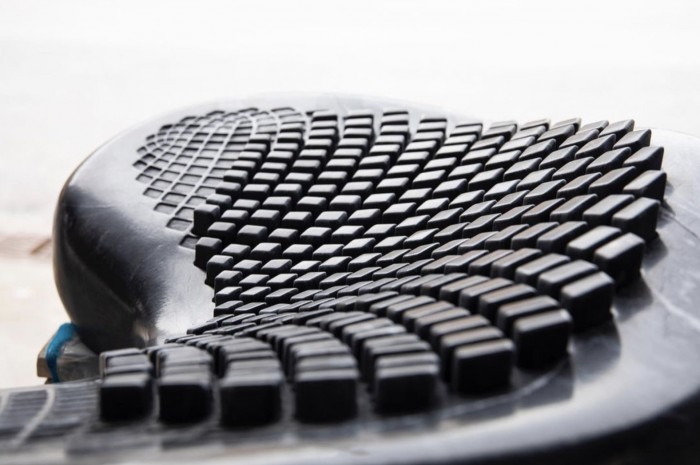 Read more:
Newly designed Portuguese Eco Park.
Michel Rojkind at Design Indaba 2014.
Mental Health Matters: Our round-up of #DI Speakers who are mindful of mental health.
Credits: Rojkind Architectos