For urban apartment dwellers or those without access to outdoor spaces, growing fresh produce at home can seem almost impossible. A US-based startup, Replantable is making the farming fresh produce in limited space simpler with their introduction of the Nanofarm.
An at-home agriculture kit measuring approximately 45x35 cm in size, the Nanofarm doesn't look too different from a standard mini-fridge. Developed by Georgia Tech alumni Ruwan Subasinghe and Alex Weiss, it aims to eliminate the legwork that can accompany the yielding of one's own crop, and touts itself as the first indoor food growing kit that "you can set and forget."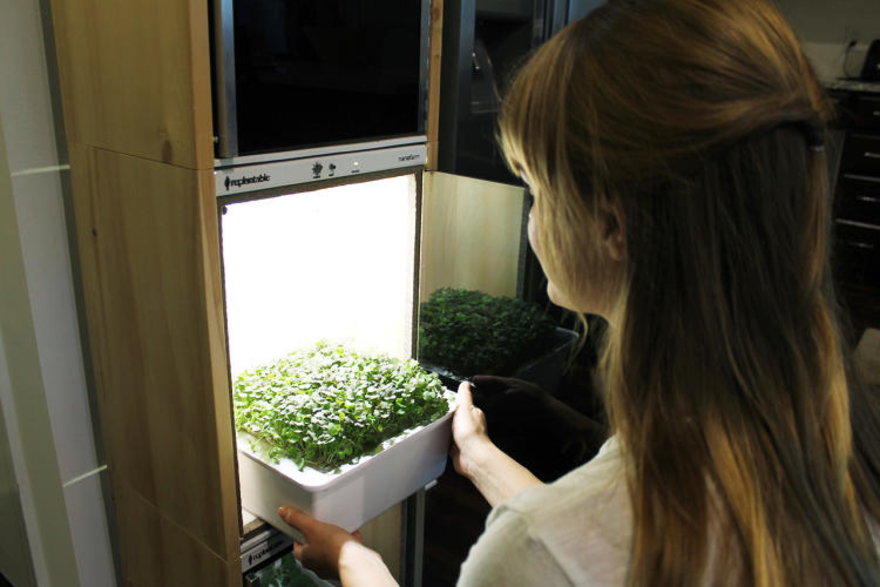 Easily fitted onto most counter tops, the Nanofarm is comprised of a grow cabinet, water tray, replaceable plant pad and harvest light. Its instructions are simple: add water, set the timer, and an LED light will notify you when the crop is ready.
Its design is centered on its replaceable plant pads. Soil-free and pre-seeded, the paper or fabric pads are placed on top of the water-filled growing tray and soak up water for the duration of their growing cycle. Each pad is seeded differently ensuring that larger vegetables have more growing space and others – like microgreens – come up more densely. Once the produce is harvested, the pads can be disposed of easily.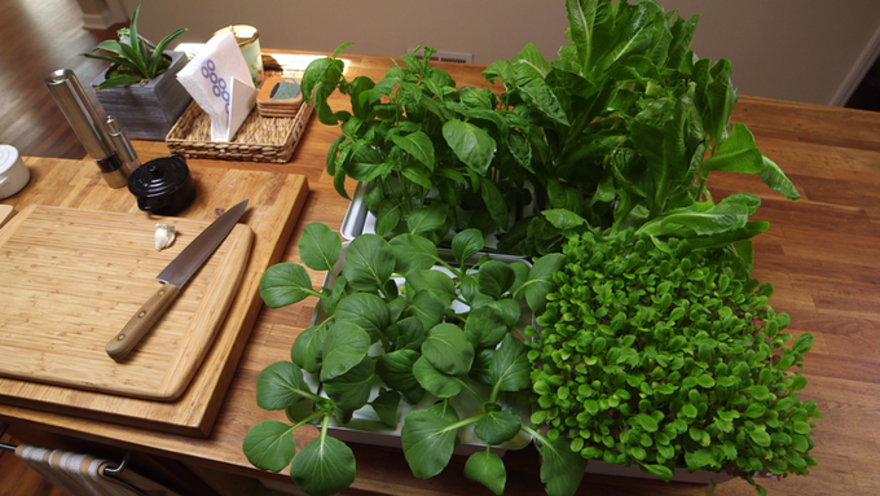 "When consumers buy a bag of salad greens at the grocery store, they rarely get to eat the whole thing before it gets forgotten in the fridge," Subasinghe told Take Part. "The Nanofarm let's people harvest minutes before eating, and only pick what they're about to eat. The rest stays alive and growing rather than decomposing and shrinking. Our customers have shown us that they're able to harvest every last bit of produce from the Nanofarm."
Adding to the device's appeal is the inclusion of extremely durable materials in its production. The power-coated steel and natural wood finish contributes to the Nanofarm's promise of a lengthy five-year lifespan, and a smoked glass front door cuts down on the amount of light emitted from the device. At $350 each, it is by no means cheap but the Replantable team are hoping that those who find themselves drawn to the product will look at it as an investment purchase. Currently available for pre-order on Kickstarter, Subasinghe and Weiss hope to begin mass production by October 2017.