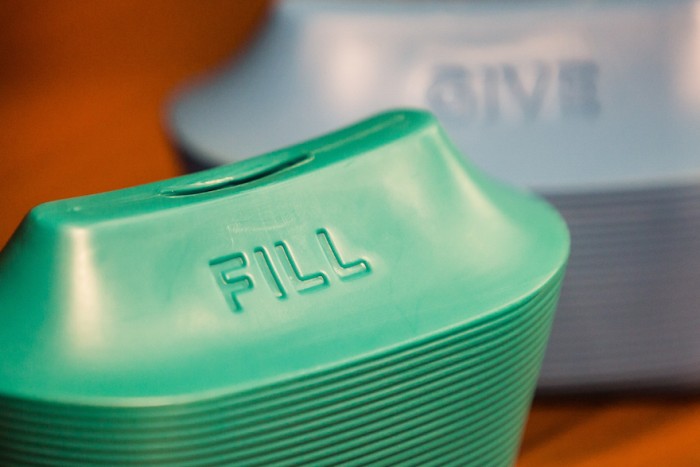 Change The World For Good
Out of the mire of conflict, malice and misery present in the world today, Rabbi David Masinter's ARK, Acts of Random Kindness, movement was created to inspire and spread positive change in the everyday individual. Now, following its success in 2014, the little yellow Ark will be redesigned to explore its childlike wonder as a work of art.
The campaign is called Change the World For Good, and it encourages people to grab one of their boat-shaped, yellow ARKs, fill it up with change and when it's full, donate it to someone less fortunate. The campaign aims to distribute one million ARKs as more and more corporate sponsors and everyday people get on board with the concept of paying it forward.
Masinter believes that humanity has more to offer than the violence and greed present in headlines every day. He believes we have the ability to give one another hope. "Being a part of this campaign means helping hundreds of thousands, if not millions, of people to increase in acts of goodness and kindness," he says.
Using the ark, Masinter hopes to continue to remind people that we are inherently good. "We don't have to agree on everything, but what we can agree on, is that we all want a world filled with goodness and kindness. And we have the power to make this happen simply by creating our own positive momentum," he adds.
The man behind the redesign of the ark, is award-winning product designer and humanitarian, Benjamin Hubert. His studio, LAYER, is already known for holistic designs that look to inspire positive change in the world.
"Design is a tool for change, it's a tool to make things easier to make things better, to make things happier and healthier," Hubert said in an earlier interview. "Designers have a responsibility, we're not just here to create the next nice thing."
The Ark app will be available in the app store next month, and the Ark will be available soon.