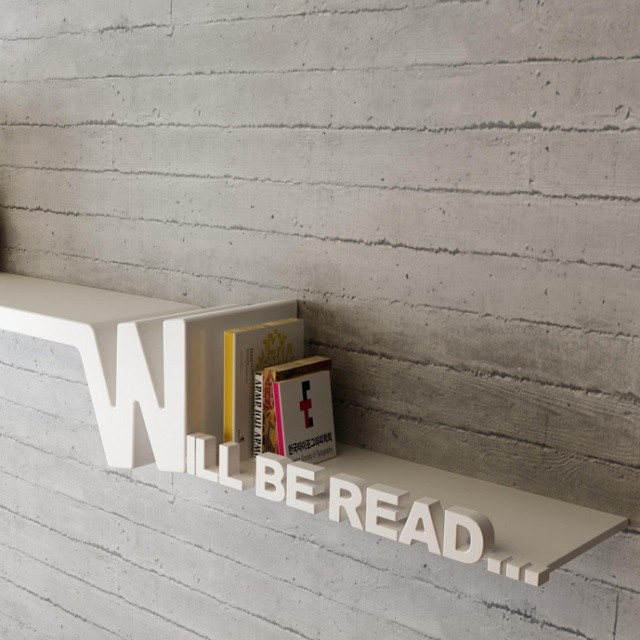 Turkish designer Mebrure Oral has conceptualised the "TarGetBook Shelf", a design that makes it easy to organise your books according to those that "have been read" and those that "will be read".
Oral explains that often when we buy news books, it gets placed on the bookshelf along with books that have been read, where sometimes one forgets to read it.
The "TarGetBook Shelf" aims to distinguish your "target" books from the rest. The two sections, read and to read, are demarcated by unique bookends that say "has been read" and "will be read".
Measuring 200x65x28sm, the "TarGetBook Shelf" is produced in three pieces with injection-moulded, recyclable ABS plastic.