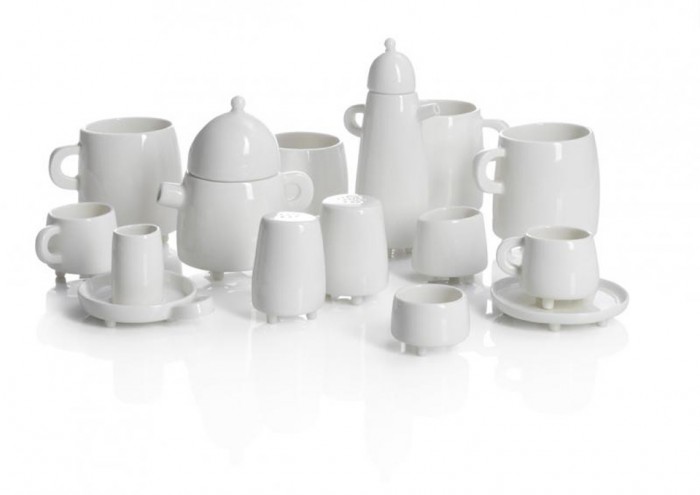 Bearing a resemblance to items found at a "Mad Hatter's tea party", Maarten Baas' porcelain tableware collection celebrates the beauty in asymmetry.
Dutch designer Maarten Baas's collection of ivory glazed porcelain table and kitchenware is based on the designer's artistic pencil sketches of various artefacts. From teapots to plates and cups, Baas creates an array of moulds, by hand, in order to reveal a spontaneity and randomness in each design.
Made up of 20 different items, Haphazard Harmony creates an atmosphere where different characters are present, but combine to form a family.
It's a haphazard collection, yet they're all in harmony with each other, says Baas.
Although Haphazard Harmony was created in 2009, the collection has been enlarged to be available for purchase through Den Herder Production House, as of late 2012.