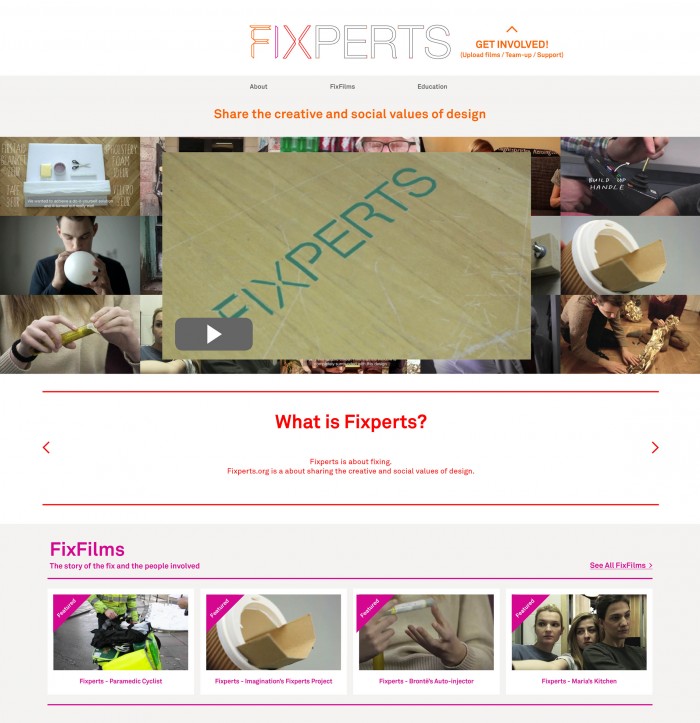 Upon reading about Fixperts one might be tempted to call its co-founder, Daniel Charny, Mr Fixit!
Fixperts is an exciting new social platform, created by Fixpert co-founders Charny (independent curator and design professor) and James Carrigan (designer and co-founder of Sugru), that connects designers and makers to everyday people that need things fixed.
Be it fixing a button on a motorised wheelchair, securing a rattling window or helping a cook manage her micro-sized kitchen, Fixperts documents the process on film and shares it on fixperts.org to help and inspire others with similar problems.
The driving ethos of Fixperts relates to the power of making. For Charny "making is the most powerful way that we solve problems, express ideas and shape our world".
So by connecting ingenious makers and observant storytellers Fixperts is helping to fix everyday problems, as well as encouraging the development of interesting new projects.
It's all part of a great cause. As Charny says, "for many people, making is critical for survival… a way of inventing and innovating… for some… simply a delight". Ultimately the power of making lies in its ability to fulfill essential human needs.
To date individuals, universities, organisations and corporate companies have participated in creating FixFilms for fixperts.org with people all over the world are watching and sharing.
"Making is something that everyone can do. The knowledge of how to make – both everyday objects and highly skilled creations – is one of humanity's most precious resources."
Watch the Talk with Daniel Charny