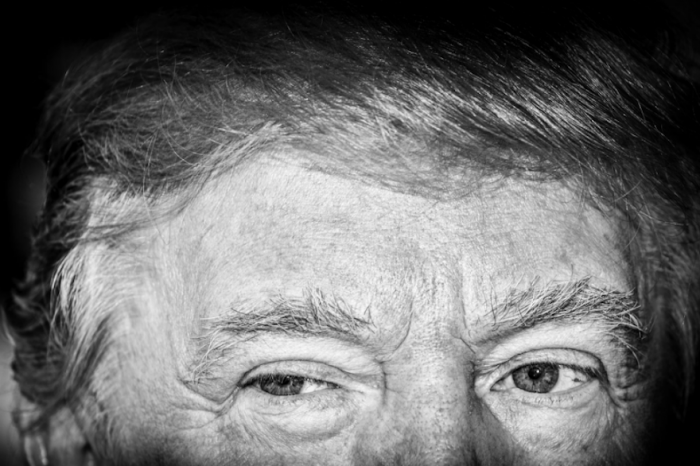 Using a handheld flash and cheap editing apps, photojournalist Mark Peterson spent the last couple of years documenting American politics in ways that the public has not been exposed to before. Politicians are usually clean-cut and pristine, presenting the ideal rather than the real. To uncover the true character of American politics, Peterson turns his camera to the crowd, the bathrooms of campaign sites and sometimes unflattering moments with the politicians themselves. Little did he know he would also be capturing the rise of America's president elect Donald Trump and his opposition Hillary Clinton.
Instagram is his main form of distribution. With it, Peterson captures candid black and white photographs that tell an unexpected story. In one famous cover for TIME magazine, Trump is pictured facing a captivated crowd. In other pictures, he zooms in on the mouths of the candidates.
Speaking to TIME, he explains: "I went to an event, and all I wanted to do was just photograph his mouth because, really, that is him," he said, referring to Republican candidate Chris Christie. "I've photographed him in the past and made pictures of him yelling at people in town halls but they didn't really show the bare crux of what he is, or what his power is as a politician, which is his ability to just shout down anybody else's opinion."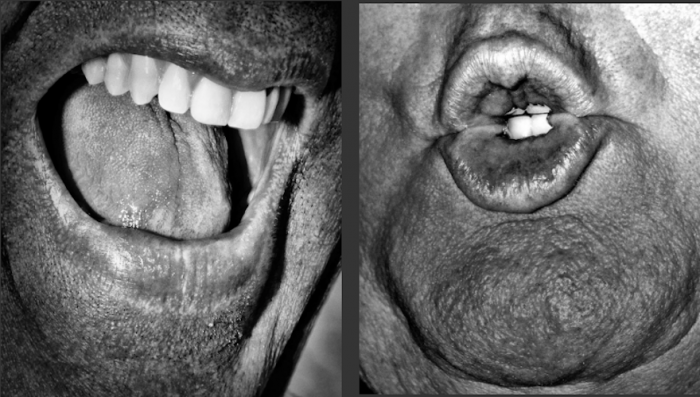 In 2013, Peterson began putting together Political Theatre, a collection of images that make up a novel. It is accompanied by an essay written by renowned political journalist John Heilemann. It is currently available here.