Lemn Sissay MBE was brought up in state or governmental care in the United Kingdom. It's a hard reality that has imbued the poet, playwright and broadcaster with an uncanny sense of empathy and an almost otherworldly understanding of the human mind.
People relate and are moved by Sissay's work. So we're proud to announce that the award-winning artist will be joining us at the Design Indaba Conference in Cape Town from 27 February to 1 March.
The Conference brings together design industry giants from around the world. Design, often thought of as tactile creation, has evolved in meaning and purpose as the Conference has grown. Two decades into it, and we're learning every day that design can be more than product.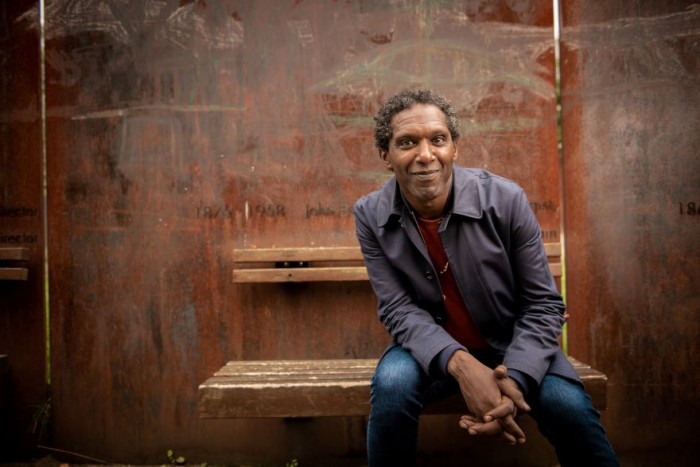 Picture by Hamish Brown
Take the work of Sissay. Awarded an MBE for services to literature by The Queen of England, the poet is the chancellor of The University of Manchester and earned honorary Doctorate from The University of Huddersfield, The University of Manchester and The University of Kent.
He was the first poet commissioned to write for the London Olympics and he was the official poet of the FA Cup 2015. In 2018, he was made Poet Laureate of Canterbury.
His Landmark poems can be found on walls in public spaces around the world from The Royal Festival Hall in London to The British Council Offices in Addis Ababa. His poem "Gilt of Cain" was unveiled by Bishop Desmond Tutu in The City of London where it stands to this day. Sissay's installation poem 'what if' exhibited at The Royal Academy and toured the world from Tokyo to New York.
While he has shared his craft around the world, there is one project that speaks clearly to Sissay's upbringing.
In 2012, he started The Christmas Dinners for care leavers in Manchester. Now they take place throughout England. The project didn't start out as a project at all, but a need on Sissay's part to give care leavers, people over the age of 18, with the best possible Christmas.
Using volunteers, from chefs to hairdressers, Sissay was able to lend a moment of family to a group of people who would usually find themselves on the outside looking in.
"By founding 'The Christmas Dinner' project, you have created a successful and sustainable model which is making a real difference for hundreds of young care leavers who would otherwise be alone on Christmas Day," said UK Prime Minister Theresa May in 2017.
In awe of his work, we can't wait to see what he'll bring to the Design Indaba stage at the iconic Artscape Theatre in Cape Town.