Veronika Richterová has become something of a guru when it comes to upcycling plastic bottles to create nature-inspired and cartoonish sculptures. The environmentally-conscious artist started her plastic practice (dubbed PET-ART) in 2004 and has been developing methods to reshape plastic objects into artworks ever since.
Cutting, heating, twisting and melting together, Richterová is known for transforming plastic materials in a number of ways. She creates large garden installations (crocodiles, orchids and huge bats hanging from trees) as well as unusual indoor lighting fixtures.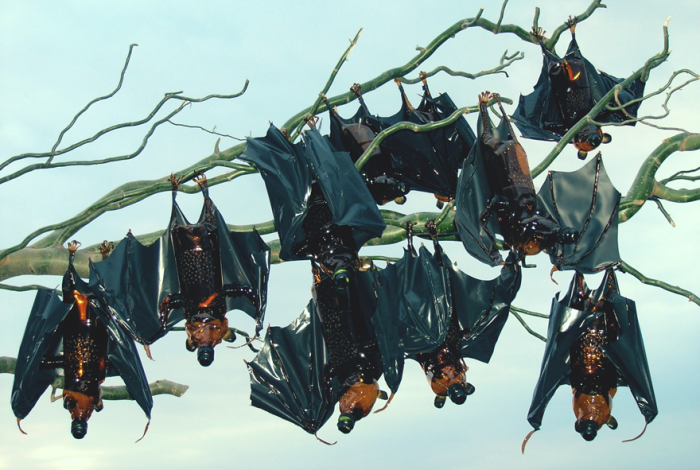 Richterová calls her work PET-ART as PET is the abbreviation of polyethylene terephthalate, the technical name for the common plastic she works with.
In 2007, Richterová enlisted help from her graphic designer husband, Michal Cihlár, and together they opened the PET-ART Museum. It is a kind of academic hub regarding anything and everything plastic bottle – from detailed accounts on how the design of PET bottles has evolved to the differences in composition between individual kinds of bottles as well as their shared traits. The PET-ART Museum is also home to an assemblage of over 3 000 plastic bottles that Richterová has collected from 76 countries around the world.
Richterová's fascination with the plastic bottle extends further than her colourful sculpture-making. She also writes extensively about the usage of plastic bottles in different countries and the history of its mass-scale production.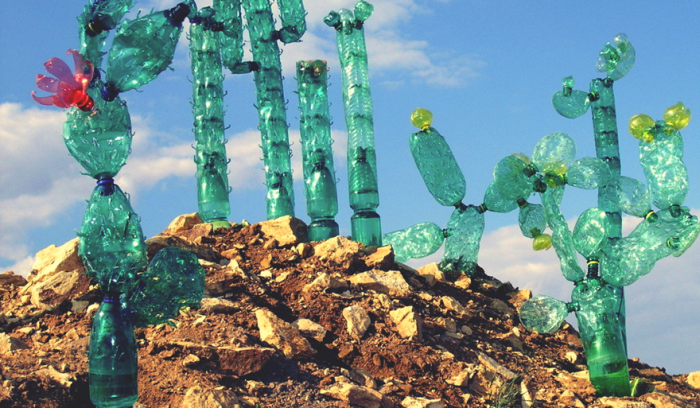 Speaking to Huffington Post, Richterová describes the experimental process of creating her plastic sculptures.
"The principle is very simple; each PET bottle has the tendency to get smaller when heated. However, in my experience, it is hard to regulate the process as different kinds of bottles are of different quality and their behaviour is often unpredictable. So my work has always been full of adventure. The final sculpture is usually the result of many experiments.
The biggest advantage is that there is a lot of material for free everywhere. I have a special house full of bottles that I have found, which is my 'treasury' where I can go to choose what I want to work with," she says.
Richterová's work proves the adage that (with some handiwork and a keen imagination) one man's trash is another man's treasure.