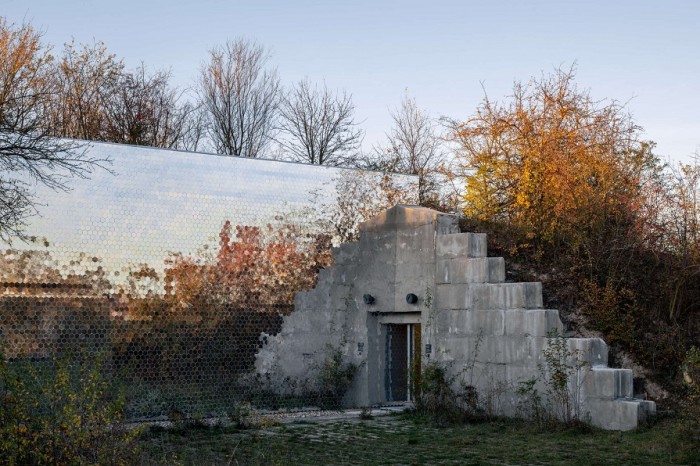 A crematorium designed as a fitting send-off for our furry friends sensitively combines art, the landscape and upcycled architecture.
Inspired by the work of artists like Anish Kapoor and Richard Serra, the Hunting grounds pet crematorium by Petr Hajek Architekti reimagines an old military bunker outside of Prague into a contemplative, reverential space.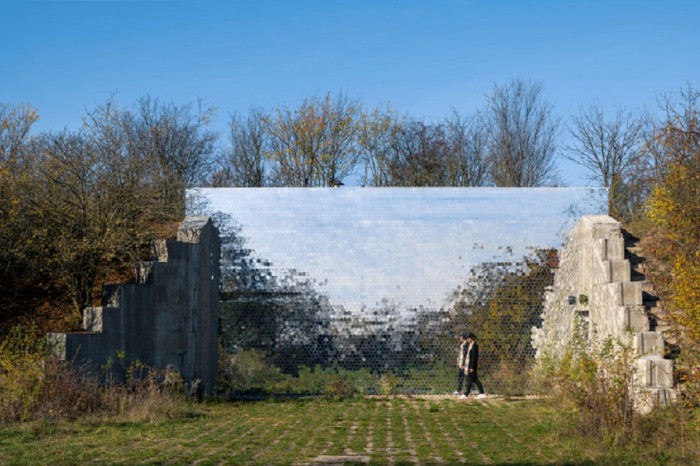 Some of the eco features include re-using a pre-existing structure, no new construction was necessary other than adding new entrances, internal partitioning, merges with the landscape and pays homage to the natural surroundings and preserves the wilderness around it.
"We strived to find a solution that would preserve this unique atmosphere. We installed a large mirror in the landscape whose reflections make nature's presence more prominent," reveals the project description.