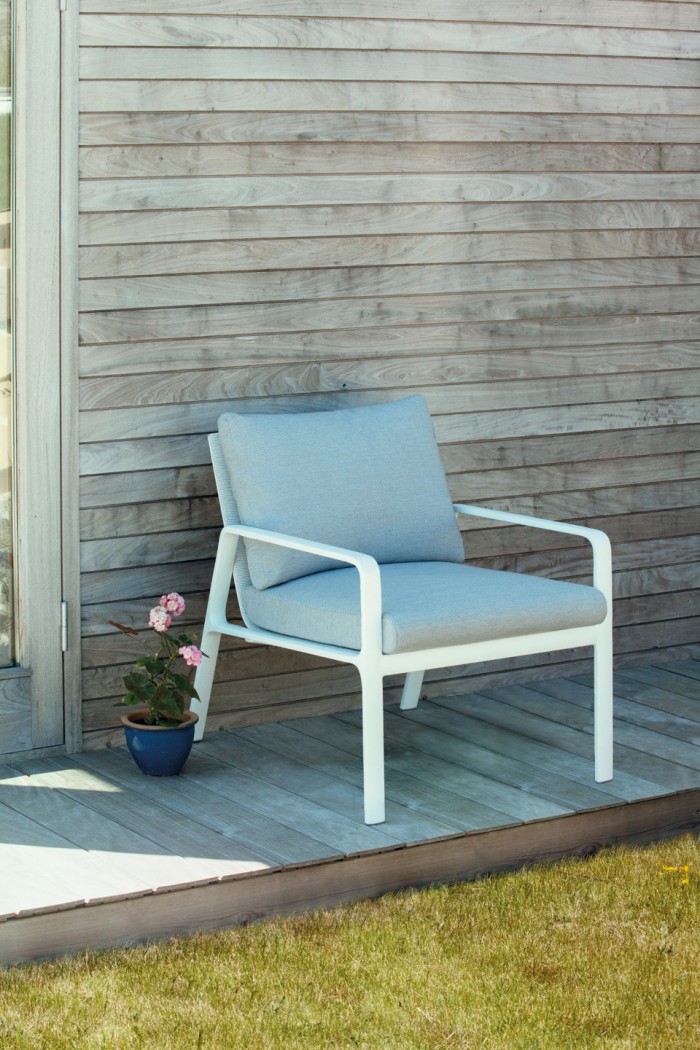 Jasper Morrison has designed a range of outdoor furniture for Spanish design brand Kettal. The range includes a dining chair, a sun lounger, tables and benches. Park Life is made using an aluminium frame that is simple yet classic in design, and is lightweight and durable.
The furniture can be made to suit individual taste through a range of upholstered cushions, which further increase the comfort of each piece.
The chairs are easy to stack and have adjustable wheels or legs to ensure easy transport and storage.
Park Life is perfect for an elegant outdoor meal or simply just relaxing outside.
Watch the Talk with Jasper Morrison