In 2020, artist and architect Shaun Gaylard set out to draw one iconic South African building a day for 365 days. Each drawing took 4-5 hours and Gaylard completed the series in his spare time, while holding down a full-time job. This extraordinary collection of original drawings is currently exhibited at the Spier Arts Trust in Cape Town's CBD until 14 April 2022.
Gaylard, founder of Blank Ink Design, completed his Masters in Architecture in 2009 and has been illustrating buildings since 2013. His meticulous and precise fine line drawings have featured in several local magazines and exhibitions, as well as the AKAA art and design fair in Paris. The Johannesburg-based artist is also behind the now-minted SA25 gold coin that celebrates 25 years of constitutional democracy in South Africa.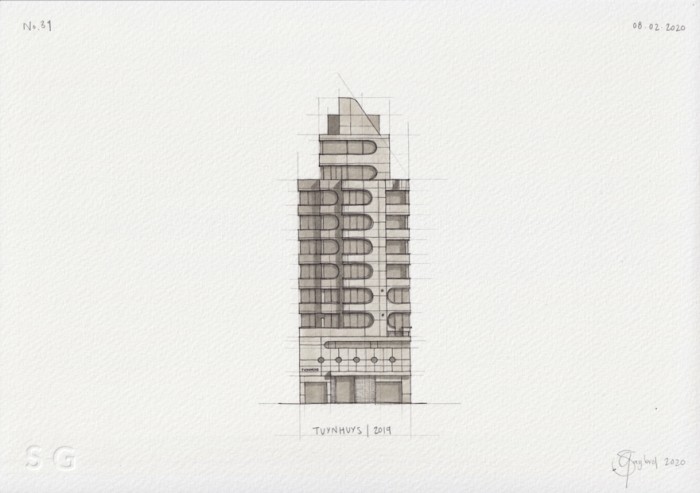 In 2020, as lockdowns swept the globe, Gaylard set out to draw one building a day for 365 days — an idea that had been in the pipeline for a few years. The drawings, completed on A4 sheets of Fabriano paper, are finely drawn with pencil, pen and Copic markers.
The 365 subjects range from the Castle of Good Hope, built in 1666, to more recent buildings such as Jewel City, which was completed in 2020. The artist's choice of buildings is based on historical significance and architectural merit, as well as buildings he shares a personal connection with.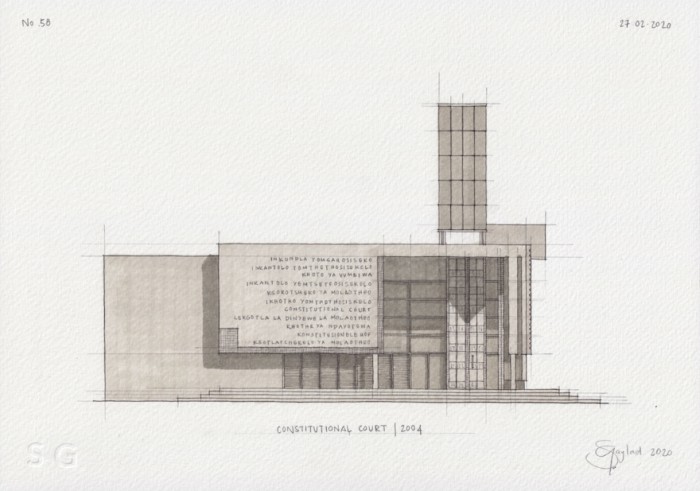 The entire collection of original drawings has been permanently acquired by the Spier Arts Trust and will be exhibited to the public at the historic Union House on Commercial Street until April before moving on to show at the Spier Wine Farm in Stellenbosch. Prints of the drawings are available for purchase and there's a soon-to-be-published coffee table book of the same title.
Spier Arts Trust chief curator Tamlin Blake highlights both the historical and artistic scope of the collection: "This collection of drawings is a valuable historical marker of the South African urban landscape. Apart from the historical and architectural significance, it is rare that an artist dedicates so much time to a single project and does it so well. Artistically then, these are culturally important works."
Gaylard, who views architecture as the backdrop of a society's collective story, hopes that the collection of drawings will further add to the preservation and documentation of South Africa's architectural history.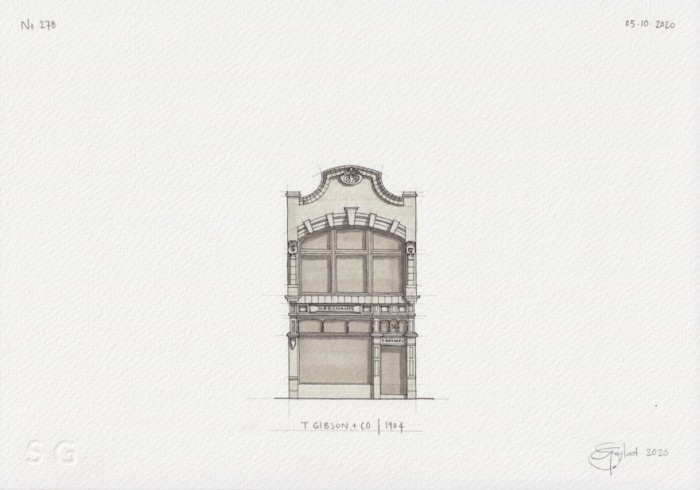 Read more:
Inked cities.
Federico Babina's illustrations simplify iconic architectural styles.
How architecture shapes national identity and helps us understand history.
Credits: RSA365