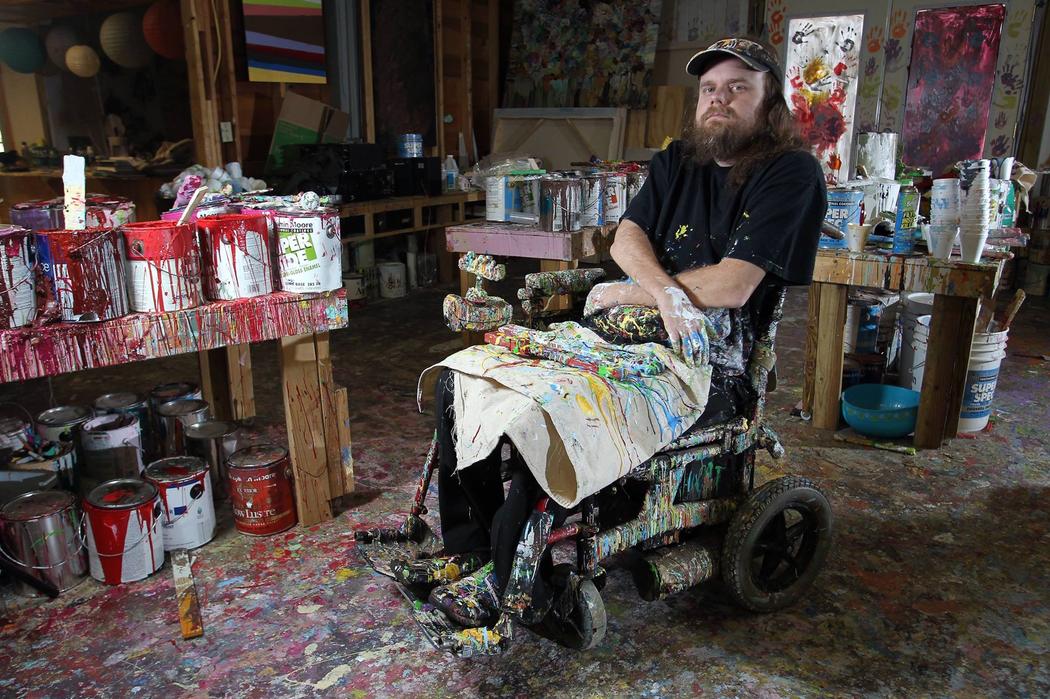 In March 2000, a young man named William Flewellen Heard was involved in a devastating automobile accident near Tupelo, Mississippi in the United States. Thrown from a moving vehicle, he broke two vertebrae and spent three months in the intensive care unit. As he began his rehabilitation as a quadriplegic, he began discovering a newfound love for paint through art therapy, and in 2006 founded OurArtworks – a centre for people with Spinal Cord Injuries (SCI), Traumatic Brain Injuries (TBI), and other disabilities, seeking an outlet for their creativity.
Funded by a grant from the Mississippi Department of Rehabilitation Services received from the Spinal Cord Trust Fund of Mississippi, OurArtworks is an artistic haven for those living with such traumatic injuries. Featuring a full time studio where members can create whatever sparks their interests and where professional artists are on hand for assistance, it is a space that allows the severely disabled to create something of value and participate in their community.
"It's an artist paradise," Heard explains to The Creators Project. "We introduce students to art and display their work. Any day someone can go to the studio. Students wait on customers. We make sure our homebound artists and out-of-town artists have supplies. We work with students to find their medium, and we travel to find and grow new artists."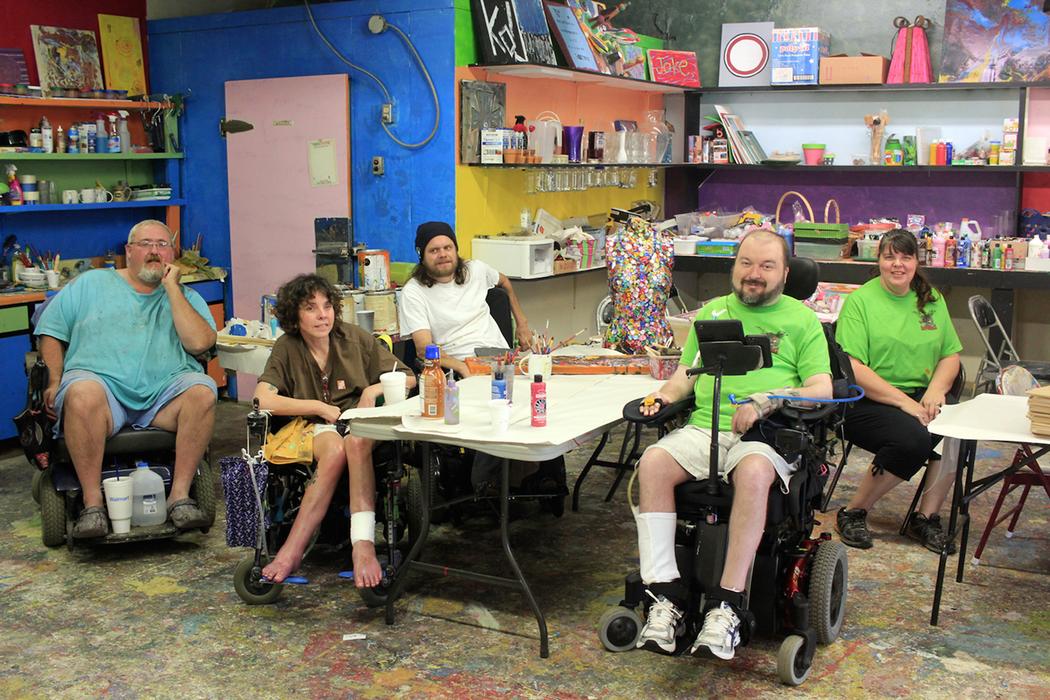 Proven to help foster creativity, self-awareness, independence and personal growth, as well as aiding in the reconciliation of emotional conflicts, OurArtworks' art therapy processes have seen many of their participants gain a newfound confidence and flourish artistically. Passionate about the process of experimentation in finding one's artistic voice, Heard says, "Anyone who has a disability has the ability to create art. There are no mistakes. Art heals the spirit."
During his own rehabilitation, Heard began playing around with various creative methods in art therapy sessions. Initially frustrated by the limited use of his hands, he became inspired by Jackson Pollack's famous 'drip' technique, and after months of experimentation developed personalised techniques that he began to enjoy. Working primarily on abstract and realist paintings, Heard now lives independently as an artist and has shown his work at galleries and festivals across the southern US.