On a mission to support and showcase up-and-coming creative talent during challenging times, is the world's first global online design competition, the ARTSTHREAD Global Design Graduate Show. Following the success of its inaugural showcase in 2020, ARTSTHREAD is now partnering with one of the world's most illustrious luxury brands, GUCCI, to highlight more promising young creatives.
For the past 12 years, it has been ARTSTHREAD's vision to support the future generations of talented designers. Despite the current volatile economic climate, the team continues to offer students from across the globe the opportunity to launch their brands or gain employment in their respective disciplines.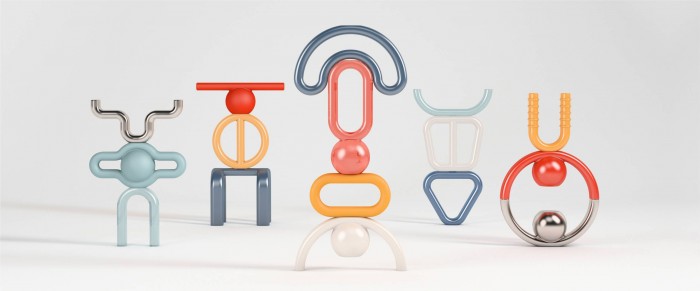 2020 Product Winner: Balisa - Therapeutic Tool For Adult Survivors Of Child Sexual Abuse by Ariadna Sala Nadal
COVID-19 continues to disrupt the way young designers create. From adjusting to online learning, rethinking concepts and the cancellation of many year-end shows, the learning experience has been far from ordinary or ideal. To create a positive experience for these designers, ARTSTHREAD is putting their work in the hands of some of the greatest forces of the design industry - its judges.
The competition is divided into creative disciplines, each category with a powerhouse panel of judges from leading global brands including Apple, WarnerMedia, WGSN, Vogue Italia, etc. Categories include fashion, accessories and textile design; digital, visual communications and film; product, architecture and interiors; and fine art, photography and craft.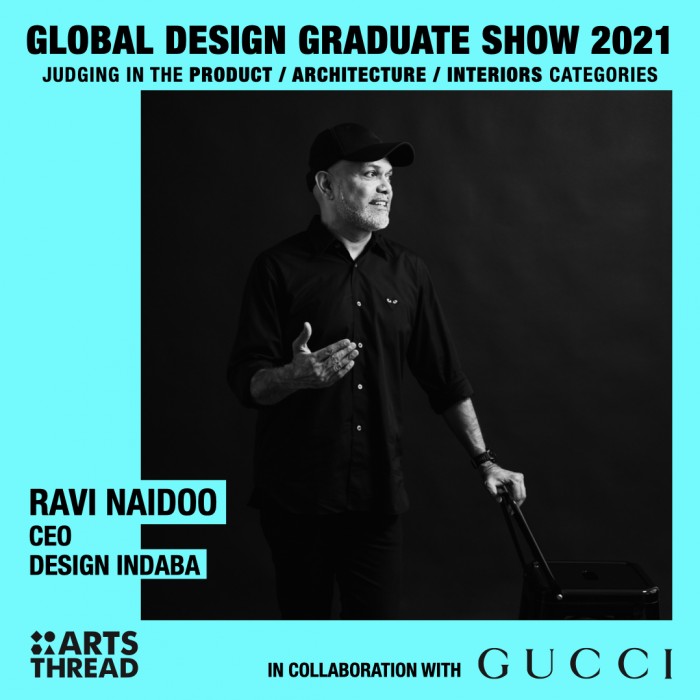 Among the long list of acclaimed judges is Design Indaba's very own CEO, Ravi Naidoo, who will feature in the product, architecture and interiors category. Also featured on this panel are former Design Indaba Speakers, Marcus Fairs (#DI05) and Mazbahul Islam (#DI20).
Calling all 2021 design graduates!
ARTSTHREAD's 2021 Global Design Graduate Show is free to enter and open to all art and design students located anywhere in the world. Both undergraduate and postgraduate students graduating in the academic year 2020-2021 (i.e. October 2020 to July 2021) may apply. The closing date for applications is 31 August 2021. Category winners are to be announced in late September/early October this year.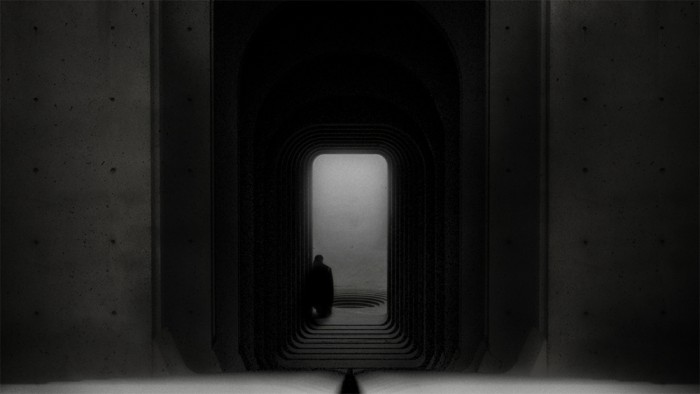 2020 Interior Architecture Winner: An Ode To Apollo by Matthew Simpson
View the ARTSTHREAD GDGS 2020 showcase and submission details here.
And good luck!
See also:
Our profiles on Ravi Naidoo and Marcus Fairs.
Healthcare revolution | Mazbahul Islam's Safewheel brings emergency medical care to rural areas.
Highlights from Day 3 of Design Indaba 2020.