Nothing Happens If Nothing Happens was an exhibition highlighting mindful circular design in the form of innovative products that use regenerative resources, minimise carbon-dioxide emissions and repurpose waste materials. It was part of the Material Matters fair at the London Design Festival held this month.
Isola, a Milan-based digital and physical platform that brings together independent designers and studios from around the world, curated the collection of ready-to-use designs from over 20 designers. The showcase focused on the notion of circular design and how materials shape our lives.
Design studio IAMMI collaborated with Isola's creative director Elif Resitoglu and Italian start-up ReMat on 'The Soft City', a feature that emphasised 'a human-centric, comfortable and inviting urban environment by challenging the traditional notions of rigid structures thanks to the use of soft materials'. Another IAMMI-led design was 'The Blue Metropolis', a striking blue bar created using recycled materials that represented an urban gathering space.
Individual design projects on show included 'First We Eat' by Central Saint Martins graduate Carlotta Guccione, which turned bricks in combination with food waste into ceramic roof tiles. 'Frumo' by product designer Mareen Baumeister also employed food waste, combining it with natural resin to create reusable flooring and furniture products. Another Central Saint Martins graduate, Alara Sipahioglu showcased 'Crispy', a project that transformed non-recyclable chip packets into a collection of serving bowls. 'Growing up, I never wanted to be an office chair' by Byron Clark provided an innovative take on office seating: created using furniture and timber offcuts, the cluster of mushroom-esque seats encouraged users to explore the childlike fun of seating.
3DD Factory partnered with Isola to develop an augmented-reality app that reproduced the products on display in the exhibition, giving access to more information about the items and special interactive content such as material info or interviews with designers, enabling users to visualise them in their homes or offices.
Notably, the Nothing Happens if Nothing Happens exhibition was almost zero-waste thanks to the use of sustainable materials that will be reused for further exhibitions.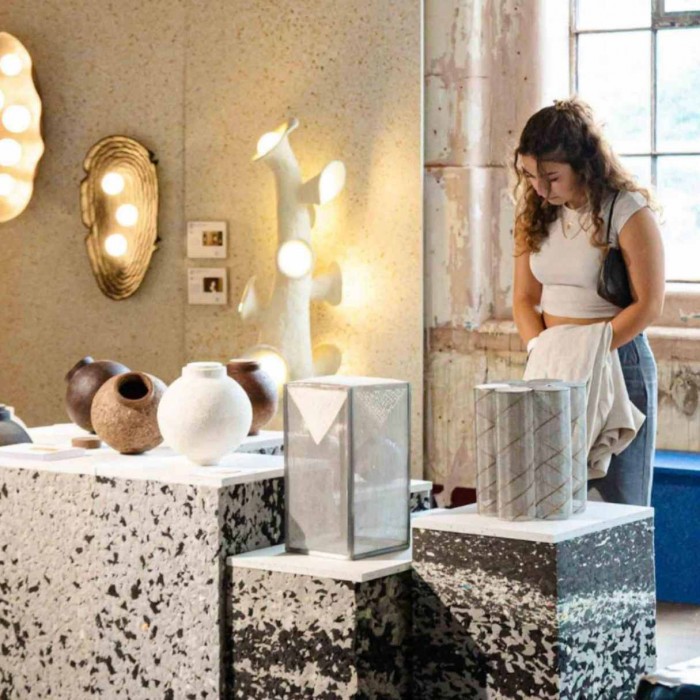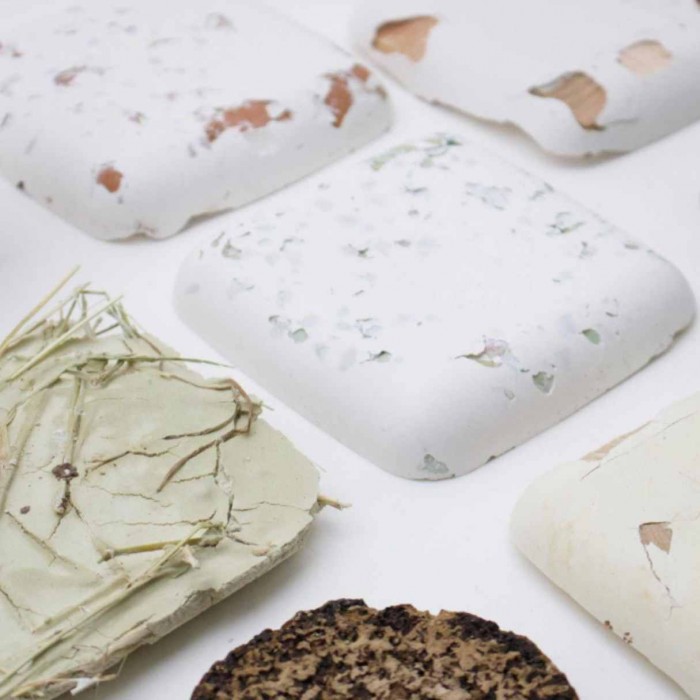 Read more
Photographs: Isola Design.