Sustrato, one of What Design Can Do's 16 No Waste Challenge winners, uses pineapple leaf waste to create biomaterials and sustainable products. Mexican founder, Andrea Michael De La Peña Aguirre started Sustrato as a final year project for her bachelor's degree. Upon researching local agro-industrial waste and its management in Mexico, she turned it into a material experiment.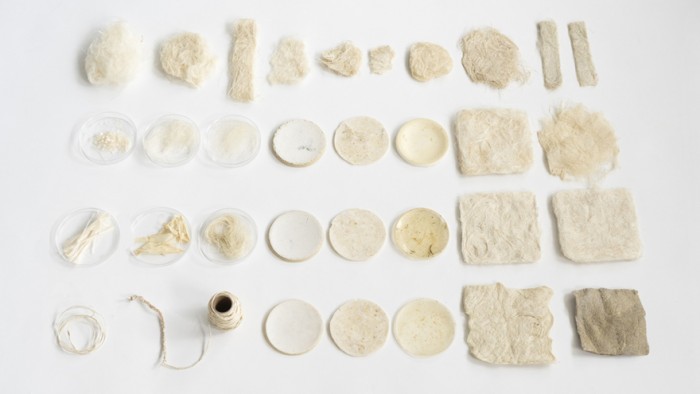 De La Peña Aguirre graduated with a BA in Industrial Design at Centro de Diseño, Cine y Televisión in Mexico before going on to study in the Fine Arts department at Gerrit Rietveld Academy in The Netherlands. "Both experiences increased my interest in working with materials as the starting point of my work. To understand materiality, I like to incorporate multi-disciplinary methodologies such as contextual research, material experimentation and conceptual re-interpretation of cultural and environmental principles," states the designer.
De La Peña Aguirre was inspired by her discovery that pineapple leaves are one of the main "by-products" of pineapple production and yet just a small portion is being used as compost. "There are no waste management strategies or programs to properly throw away those leaves, because most governmental programs are focused on reusing inorganic waste, but there are just a few that tackle organic waste issues," she adds.
Up to 1 tonne of pineapple waste is discarded per day, which the Sustrato project transforms into biomaterials. "The aim of this project is to show the potential of organic waste to be transformed into new sustainable products. Through this project, wastes were analyzed and compared with different materials, as well as ancient techniques, to define different contemporary alternatives that can be used for the creation of biomaterials. The results of this project were four biomaterials made out of pineapple leaves and some applications: rope, bioplastic, felt and an agglomerated material," states De La Peña Aguirre.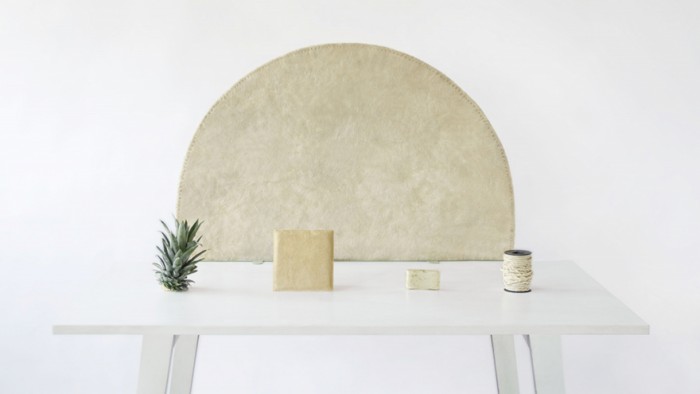 The designer explored other organic waste before deciding on pineapple, stating: "I discovered which was the main waste in the production of different agricultural products and which are obtained in bigger quantities. Then, with that information, I chose some of those wastes to start the experimentation to transform them into biomaterials." The Sustrato rope, bioplastic products, and materials can degrade in less than 2 years while the felt and more durable materials are still being tested.
De La Peña Aguirre feels that the world is downplaying plastic waste and that it's an issue that should be tackled with more immediate solutions. "The time to do something about it is running out. However, not every plastic product is bad for the environment nor is every recycling process good, so we should find a balance and share more information about it so consumers can be informed when considering buying new products," she states.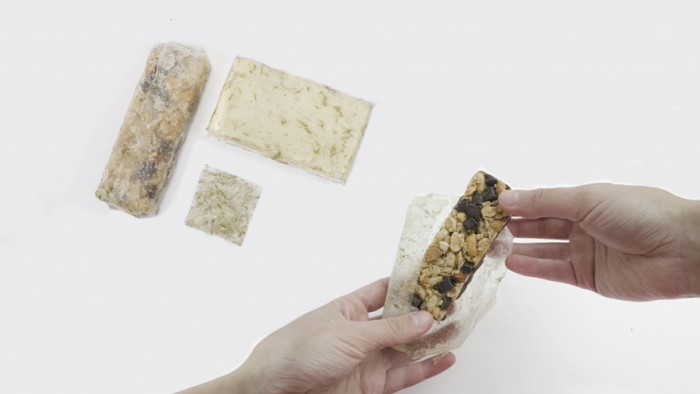 The designer would love to expand Sustrato - "I would love to pass from academic research and experimentation to introduce the resulting materials in the market and keep exploring the possibilities and potentials for different types of residues to become raw materials for other industries." The environment would love that, too…
Credits: Andrea Michael De La Peña Aguirre
Read more:
No Waste Challenge winner, OmiFlo makes a splash in the sustainable design industry.
No Waste Challenge 2021 winner, Loop, produces the world's first Living Coffin.
No Waste Challenge winner, Leafylife, creates diesel from dirty diapers.
No Waste Challenge winner, Radial makes radical change.
Sixteen global waste-busters awarded top honours by What Design Can Do.