Nike partnered with Taiwanese architect and engineer Arthur Huang to design "sustainable and responsible" Air Max packaging.
The new lightweight shoebox, which is made out of milk containers and lids, was released for the brand's annual Air Max Day. Designer Huang says that the idea was to honour the 1980's Air Max innovation by turning pollution into a solution.
Manufactured from leftover consumer packaging and no added chemicals, the lightweight shoebox also has added features that consumers will appreciate. It has an interlocking structure system that allows users to hook on a rope and turn the package into a backpack and can also be used for sneaker storage and display.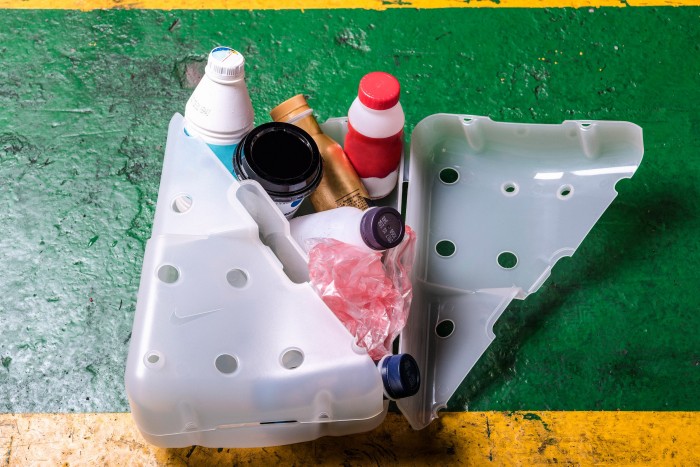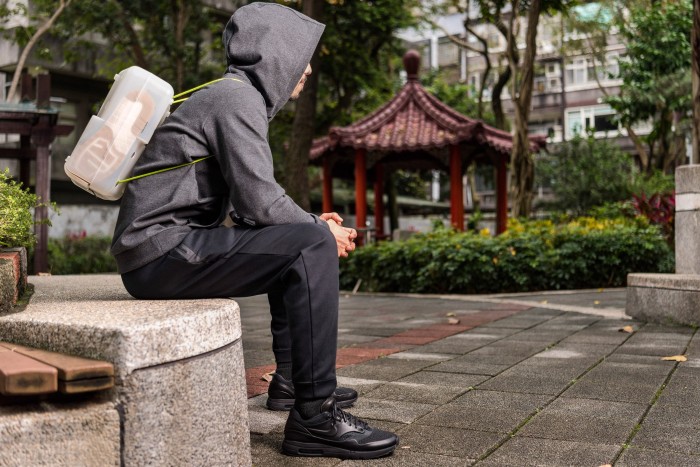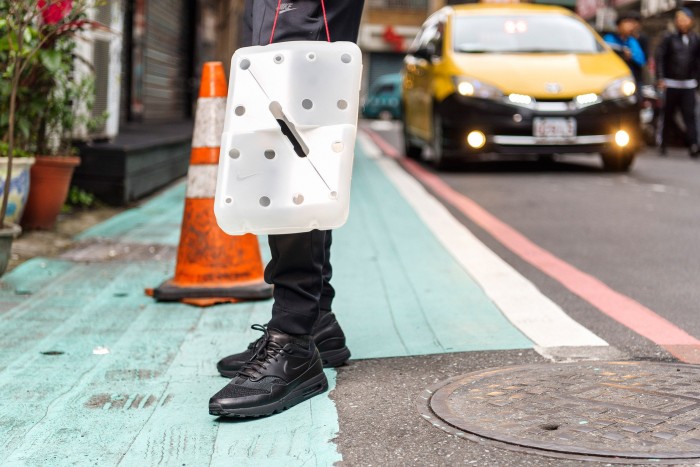 This packaging is designed specifically for the lightest pair of Nike sneakers, the Air Max Royal 01, which is also made from recycled materials by designer Huang.
This is not the first collaboration between Nike and Haung, who is also the CEO of an eco-conscious design company called Miniwiz. In 2012 Miniwiz collaborated with Nike on an installation that used Flyknit material to create a brightly coloured web in a rusting gas tower.
Watch the video below to see how this came together.