The power of social media is one that continues to astound social scientists and digital engineers. It allows people to rally against and for good and evil. But for the most part it allows for connection and collaboration. This is how I stumbled upon the work of Abinoro Akporode Collins.
He is a Nigerian multidisciplinary artist, but the work he is most renowned for is his larger-than-life sculptures made from a rather unusual material, spoons.
Collins was challenged one day by his art lecturer to create a sculpture using unconventional materials. What arose out of this art prompt were magnificent sculptures of the natural world all made out of spoons, metal chains and junk materials.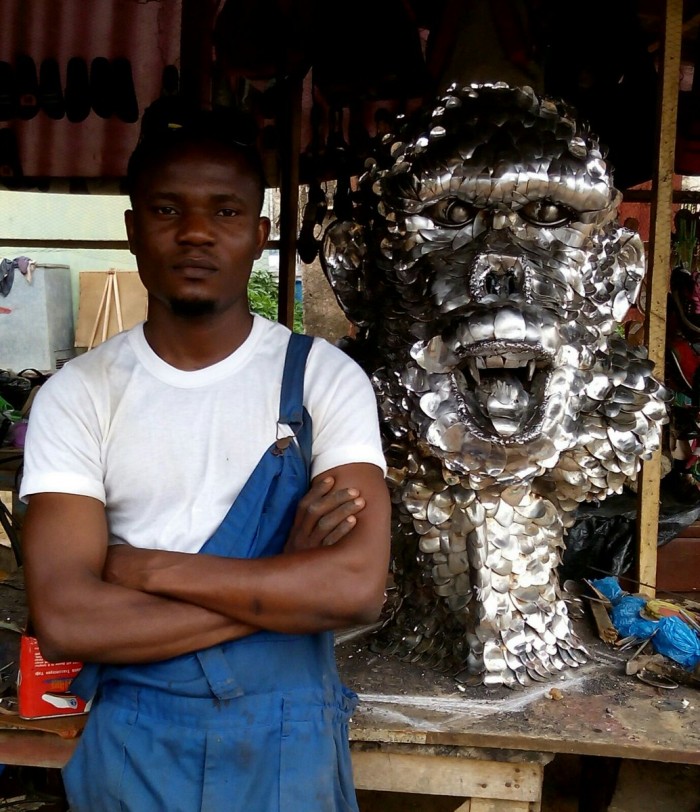 The sculptor's journey as an artist began when he was still a child. He recognised that he had a creative talent, which led him to pursue a career in the arts by studying at the Auchi School of Art and Design in Nigeria.
Speaking about what inspires his work, he says: "Life! Everything around me. The people around me. The wonder of life and its hidden mysteries are all inspirations."
He says that that his subjects are mostly birds because they symbolise the expression of my ideas, "I see birds as a symbol of freedom and self-expression".
The Lagos-based artist says his biggest struggle is funding and access to studio space.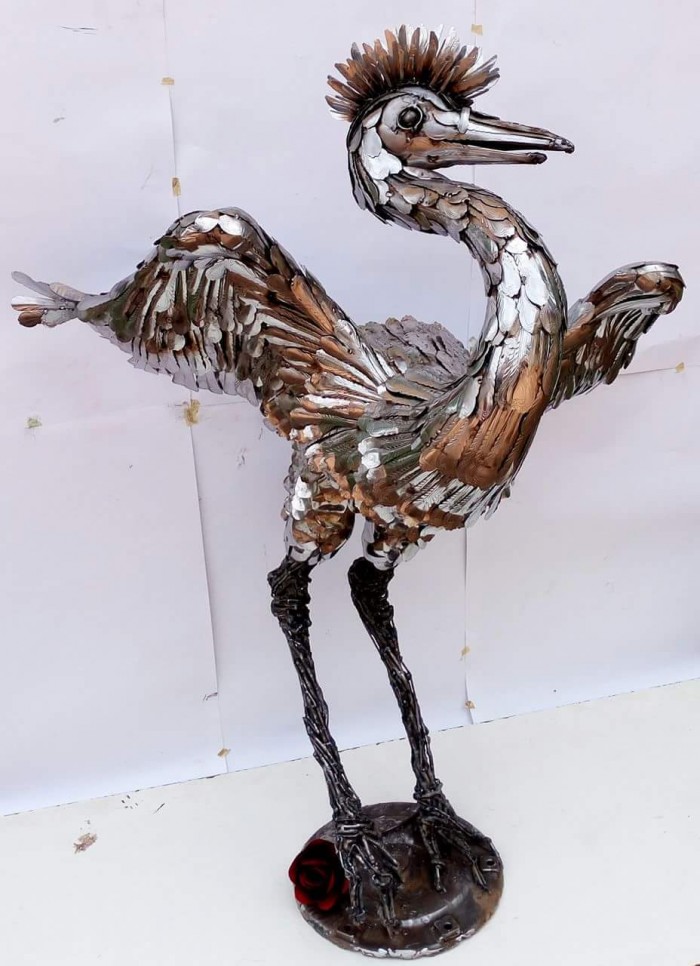 He says: "As a sculptor, a major challenge as a Nigerian is poor power supply resulting in the artist spending more money running generators."
Working without electricity and having to depend on generators can become quite expensive especially given the fact that creating his sculptures can take any time between two weeks to several months to complete.
For Collins the majority of support and appreciation he receives for his art comes from the international art community. His artwork has been displayed in galleries in Dubai and Saudi Arabia.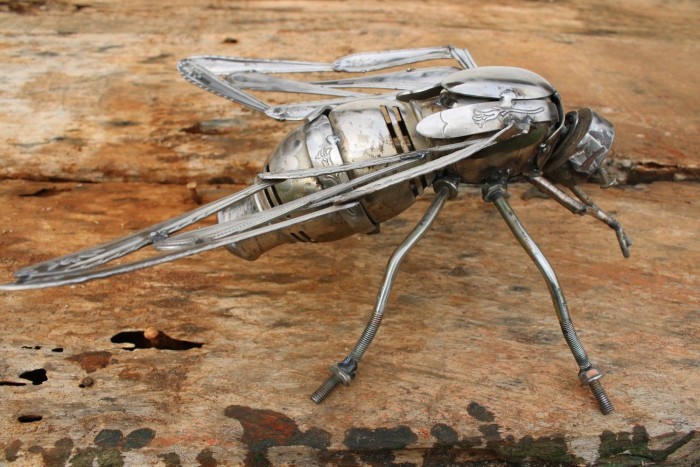 Speaking about exhibiting in Nigeria, "We have the issue of government policies on public art installation and maintenance. It saddens my heart to see the poor quality of public art and how the few good ones are terribly maintained".
However, these circumstances fail to deter the sculptor from doing what he loves.
For him, art provides him with an opportunity to question various aspects and experiences in life. Creating art out of waste and repurposed materials brings him an incomparable joy.
Read more:
Underwater sculptures speak to our collective responsibility
Feather sculpture honours bond between Ireland and a Native American nation
Japanese artist repurposes broken skateboards to create sculptures